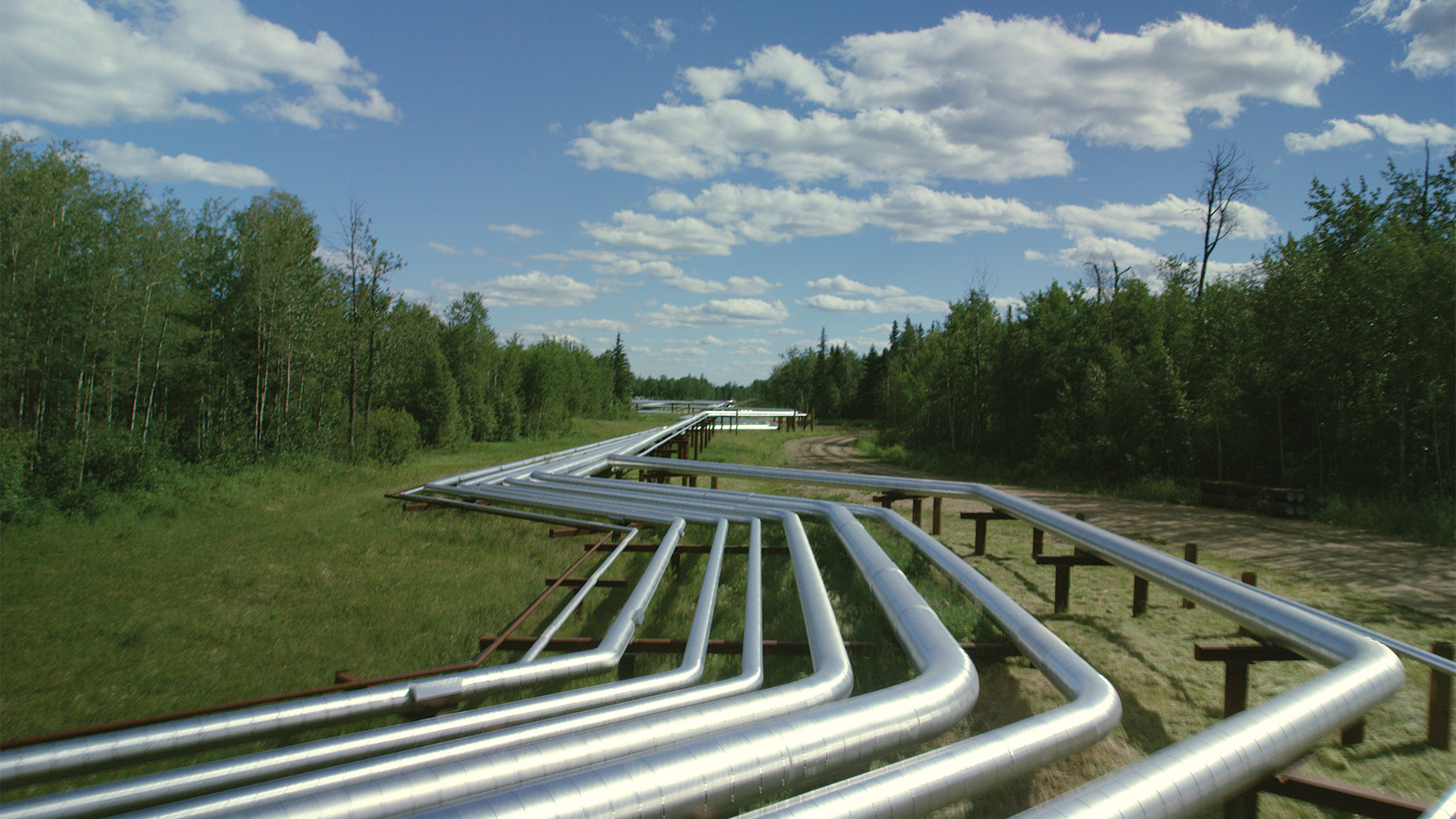 Canada's allies and people around the world are in the midst of the first truly global energy crisis in history. But the federal government is advancing a strategy that will threaten Canada's oil and gas exports, jobs across the country, and economic reconciliation with Indigenous communities.  
Ottawa is starting consultations on its plan to cap emissions from the oil and gas sector and reduce them by 42 per cent by 2030. This timeline will almost certainly result in production cuts and lost opportunity as the world's energy demand continues to increase.  
Reducing emissions is a critically important task, and the oil and gas industry is up to the challenge. But Canada needs to consider itself in the realistic global context.  
Forcing emissions reductions too hard, too fast doesn't help the world. It only hurts Canadians. 
Here's why.  
Fact: The world needs responsibly produced oil and gas now and for decades to come 
People are feeling the impact of an energy shortage, and it's not a short-term problem.  
In Germany, despite significant investments in wind and solar, communities are now taking drastic measures to reduce energy use. There is simply not enough energy supply available to replace critical natural gas imports from Russia following its invasion of Ukraine.  
The City of Hamburg plans to make warm water only available at certain times of the day, and Germany's largest landlord will start reducing night-time temperatures in the bulk of its apartments to 17 degrees Celsius, according to BNN Bloomberg. 
Meanwhile, countries including Germany, the United Kingdom, Italy and Austria are firing up shuttered coal plants or boosting coal-fired power production. The International Energy Agency (IEA) is urging Europeans "to prepare for a long, hard winter."  
The reality is that even with more renewable energy coming online, the world needs more oil and gas. Efforts to remove Russia as a supplier only make it more important for producers like Canada to do more, not less.  
Global oil demand is projected to rise to 103 million barrels per day in 2030 (up from 97 million barrels per day in 2019) and stay at that level through 2050, according to the International Energy Agency (IEA). Meanwhile, natural gas demand is projected to increase to 4.6 trillion cubic metres in 2030 (from 4.1 trillion in 2019) and reach 5.1 trillion cubic metres in 2050.  
The federal government claims that future world energy demand will be met entirely by suppliers with the lowest emissions. What is happening today in energy markets – including U.S. President Joe Biden's failed attempts to have Saudi Arabia increase oil supply because of its large-scale production capacity – demonstrates that this is unlikely to be the case.  
The world's focus should be on energy security, which requires lowering emissions but also reliability and affordability. Policies that would shut down Canadian oil and gas rob the world of energy that leads in all three of these critical measures. And deprive the opportunity for Canadians to benefit.  
Fact: Canadians benefit from oil and gas  
Oil and gas is Canada's second-largest export sector, with over $1.9 trillion in value between 1988 and 2019 that helped generate jobs and economic growth, according to CEC research. Over the last 20 years the oil and gas sector paid $505 billion to governments across Canada, helping pay for critical infrastructure like roads, schools and hospitals.  
In 2020, the industry supported nearly 400,000 jobs across the country, according to the Canadian Association of Petroleum Producers.    
While helping reduce world reliance on coal, growing Canada's emerging liquefied natural gas (LNG) export industry alone could add 96,550 direct, indirect and induced jobs annually across the country between 2020 and 2064, according to the Conference Board of Canada.  
For every direct job lost in oil and gas, five additional jobs are lost in other sectors, according to a 2020 report by Statistics Canada.   
Policies that would require production cuts to meet emissions reduction targets would hurt Canadians. And these actions would not have any impact on world oil and gas demand.  
The federal government has not released an assessment of the costs to Canadians of capping oil and gas emissions and mandating reductions. This is critical during the consultation period to ensure Canadians understand what the impacts of such legislation would be.  
Fact: Shutting down Canadian oil and gas would hurt Indigenous communities  
A growing number of Canada's Indigenous communities are becoming owners of oil and gas projects that can help reduce environmental impacts while lifting their members out of poverty.     
More project ownership builds on momentum in the industry's spending with Indigenous businesses. For example, the Trans Mountain pipeline expansion spent $1.3 billion with Indigenous-owned companies in 2021 alone.   
Ottawa's aggressive plan to reduce emissions from oil and gas will hurt hundreds of Indigenous communities who need responsible resource development to achieve prosperity and opportunity, says B.C. Indigenous business leader and former elected councilor Chris Sankey.  
"LNG production is extremely important to our communities in northern British Columbia. In other areas, oil production, processing and distribution hold the key to prosperity. Indigenous communities have been working for years to identify projects that our nations could support. We intend to pursue such opportunities as we see fit," Sankey wrote recently.
"This is an expression of our right to development and self-determination, and undermining our basic autonomy is a violation of our human rights. You would think our people have been through enough." 
Fact: Canada's oil and gas industry is innovating with new energy 
As Canada's industry works to reduce emissions from oil and gas production, companies are also diversifying into new low-carbon energy sources.  
Hydrogen development initiatives are picking up steam, like Air Products' $1.3 billion net-zero hydrogen complex, expected to come online in 2024; Suncor Energy/ATCO's planned 300,000 tonne per year hydrogen facility; FortisBC's partnership with Suncor and Hazer Group to pilot new technology to produce hydrogen while storing produced carbon in synthetic graphite; and Irving Oil's plan to become the first refinery in Canada to sell hydrogen fuel directly to consumers. 
Reducing oil and gas production would reduce revenues in the sector, threatening its ability to innovate on new low-carbon energy technologies.  
Fact: Canada's oil and gas industry is on board with reducing emissions 
Canada's oil and gas industry is well down the path to emissions reduction. In the oil sands, companies have already achieved success reducing emissions per barrel, or emissions intensity, by 20 per cent since 2009, according to IHS Markit. 
Total oil sands emissions – not just emissions per barrel – are expected to start going down within the next five years.   
Six oil sands companies representing more than 95 per cent of production have jointly set the target to reduce emissions to the equivalent of zero by 2050. This means that any emissions from production will be balanced by emissions removed from the atmosphere.   
Canada also leads the world in methane emissions reduction.   
According to CEC research, Canada's methane emissions fell by 16 per cent between 2000 and 2018, even as oil production increased by 91 per cent. Meanwhile, worldwide methane emissions increased by 27 per cent while oil production increased by 38 per cent.     
The governments of both Alberta and Canada now expect oil and gas producers to meet the target of reducing methane emissions by 45 per cent in 2025 compared to levels in 2012.    
A reduction of 34 per cent in 2020 compared to 2014 has already been achieved in Alberta. 
Now – and on the long-term road to a zero emissions future – the world needs more Canadian oil and gas, not less. 
The unaltered reproduction of this content is free of charge with attribution to Canadian Energy Centre Ltd.