A report released last week by the Canadian Centre for Policy Alternatives argued that the Trans Mountain Pipeline Expansion is not economically viable and is environmentally dangerous. The CCPA's claims are misleading and incorrect.
Fact: The CCPA report is not independent. Rather, it is backed by one of the most prominent organizations working against TMX. The report's acknowledgements give "special thanks to Stand for supporting this research." Stand has an active campaign against TMX, asking people to join its "action list" so that "together, we'll make sure this pipeline expansion will never be built."
Fact: Global oil demand has already nearly recovered to rates prior to the COVID-19 lockdowns. According to the US Energy Information Administration, as of September 2020 global oil and liquids demand had recovered to 94 per cent of pre-COVID levels, or 95 million barrels per day of the 101 million barrel per day average in 2019. The EIA expects that global oil demand will again reach 100 million barrels per day by September 2021.
Fact: Oil demand is expected to continue rising over the next two decades. The International Energy Agency's base case forecast sees global oil demand increasing to 104.1 million barrels per day in 2040, while OPEC's forecast projects that demand will increase to 109.1 million barrels per day in 2045. This is primarily driven by economic growth in India and China, and increased demand for petrochemical products.
TMX will help Canadian oil producers fill this demand, instead of ceding market share to oil-producing jurisdictions like Russia and the OPEC countries that are not as transparent or focused on environmental, social and governance (ESG) performance.
Fact: Even during COVID, the existing Trans Mountain Pipeline has been running at full capacity to meet customer demand. The existing Trans Mountain system has been overbooked on a regular basis for the last decade, and as of October ran at full capacity for the 10th straight month in 2020.
The expansion project has binding 15- to 20-year commercial agreements in place with shippers that remain committed to utilizing the space.
Fact: One of CCPA's key conclusions is that TMX is being built to grant Canadian oil producers large-scale access to Asian markets, where they claim prices are not high enough to warrant the project's development. What they are missing is that TMX is not about Asian markets in isolation. It is about ships on water, and the optionality that grants for Canadian producers to choose where to send sales volumes based on the most competitive buyer at the time.
Consider, for example, the recent announcement that Indian oil refiner Reliance Industries will purchase two million barrels per month of Canadian oil sands crude, and that Repsol, Spain's largest oil company, is in talks to do the same.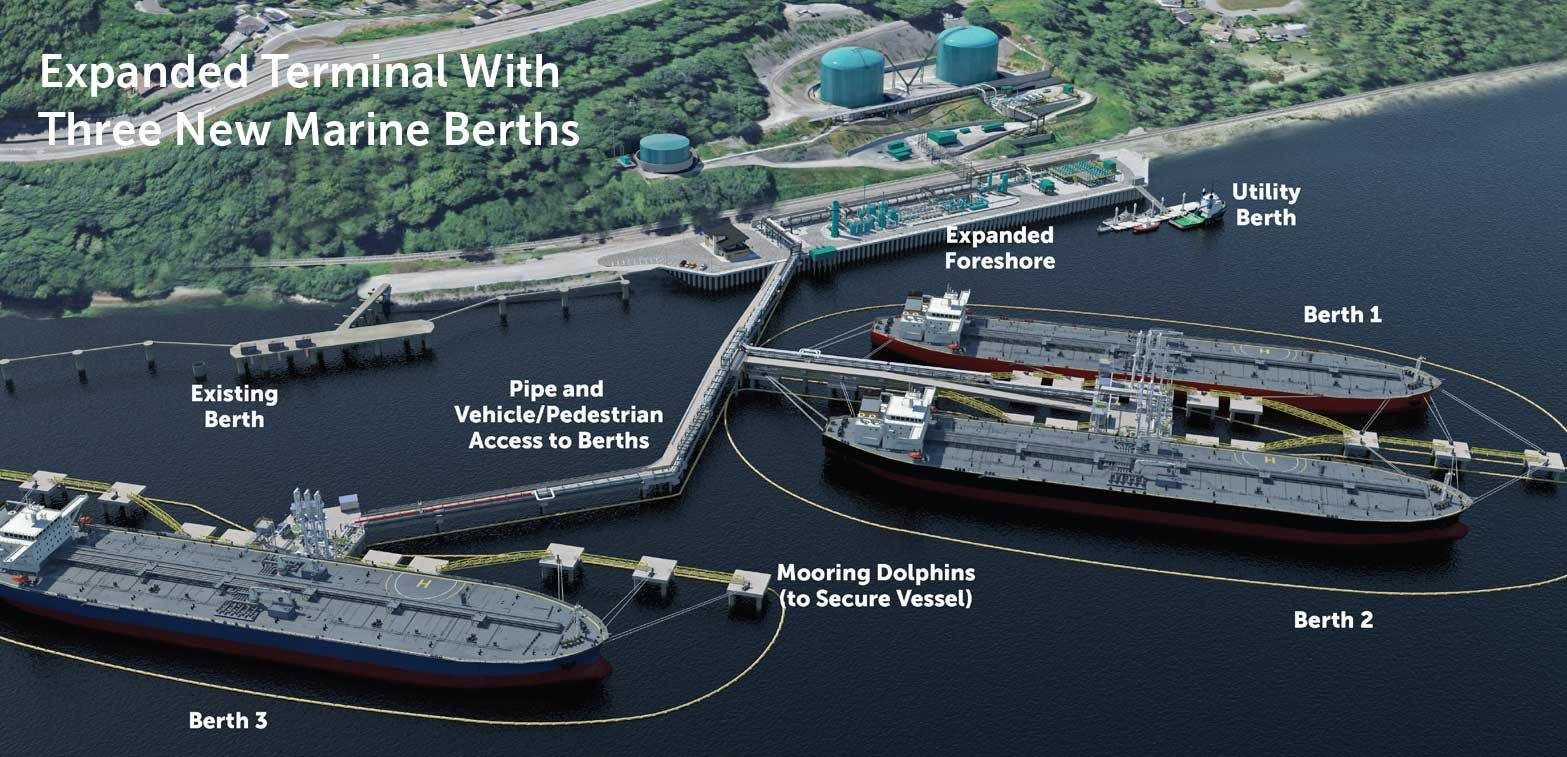 The Canada Energy Regulator has noted that the primary markets for crude oil shipped on the expanded Trans Mountain Pipeline are the Burnaby/Puget Sound area in B.C./Washington State and Northeast Asia, with secondary markets in California and Hawaii.
Fact: The CCPA report includes unlikely assumptions about crude-by-rail traffic and development of new refining capacity in Alberta. The report states that the 590,000 barrels per day of new capacity out of Alberta on TMX is not needed, primarily because it can be met using rail and new refining projects.
Rail transport has grown in recent years as a result of strained pipeline capacity, reaching a record 411,911 barrels per day in February 2020. CCPA projects a massive increase in crude by rail traffic, forecasting 830,000 bbls/d will run on rail starting in 2020, for the next 20 years.
Rail has served as a Plan B for producers without sufficient pipeline capacity. It is not the preferred transport method as it is less safe and more costly compared to pipeline systems.
CCPA's assumptions also include that Alberta will consume significantly more oil within the province, adding two expansion phases to the new Sturgeon Refinery. In 2018, the project's owners withdrew the proposal to expand the project, so it's hard to see how the new phases will happen in due course.
Together, CCPA's unlikely expectations of doubling crude-by-rail transport and expanding the Sturgeon Refinery represent 576,089 barrels per day, or essentially the capacity of TMX.
Fact: Canada's oil producers are making meaningful progress reducing greenhouse gas emissions intensity, and Alberta has announced a 100-megatonne cap to restrict the growth of total oil sands sector GHG emissions.
IHS Markit reports that since 2009, the weighted average emissions intensity of oil sands projects has fallen by 20 per cent, from 88 kilograms of carbon dioxide equivalent per barrel (kgCO2e/bbl) to 70 kgCO2e/bbl.
Fact: The existing Trans Mountain system has operated for nearly 65 years without a single spill from marine tanker operations. The expansion comes with the largest-ever expansion of spill response personnel and equipment on BC's South Coast, through Trans Mountain's $150-million investment in Western Canada Marine Response Corporation (WCMRC).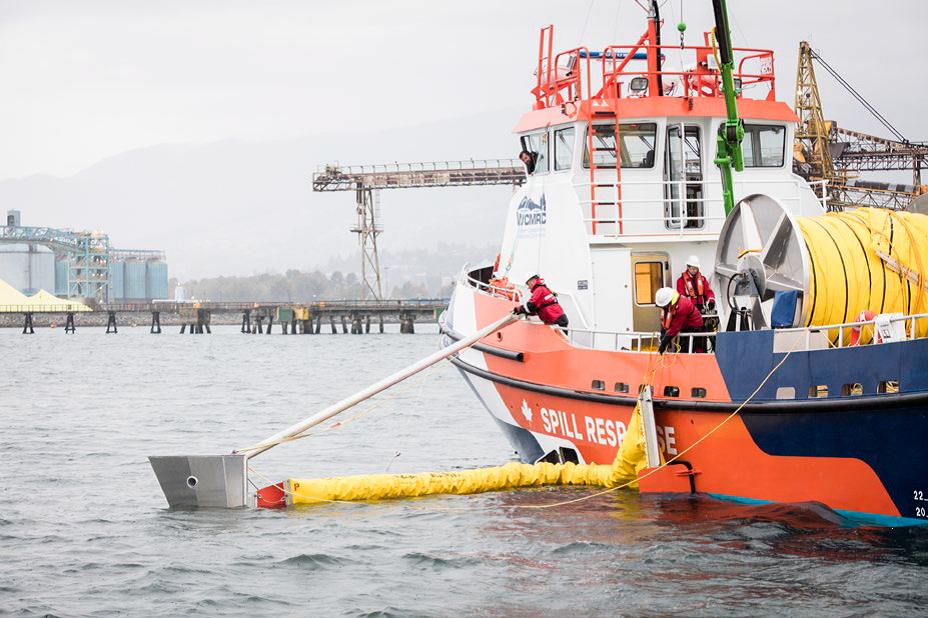 The funding will double WCMRC's current spill response fleet to 88 vessels, create eight new spill-response bases, and add 120 employees. Trans Mountain says these assets will be available to respond to any spill incident along the BC southern marine shipping route, improving safety for industrial shippers as well as residential, commercial and other users.
Fact: TMX has substantial support from Indigenous communities. As of February 2020, the project has signed 59 commercial agreements with Indigenous groups (14 in Alberta and 45 in British Columbia) worth over $500 million.
The agreements are confidential and unique to each community, but generally include provisions relating to environmental protection, cultural and archeological monitoring, and can include pipeline construction education and jobs training, skills enhancement, business opportunities or improved community services and infrastructure.
The agreements in place have led to more than $275 million in project procurement contracts with Indigenous-owned businesses as of the end of February 2020, Trans Mountain says.
Fact: TMX construction is already contributing to Canada's economic recovery from the COVID-19 pandemic. As of September 30, 2020, there were approximately 6,730 people working on the project. Approximately 785 workers hired to date are Indigenous people.