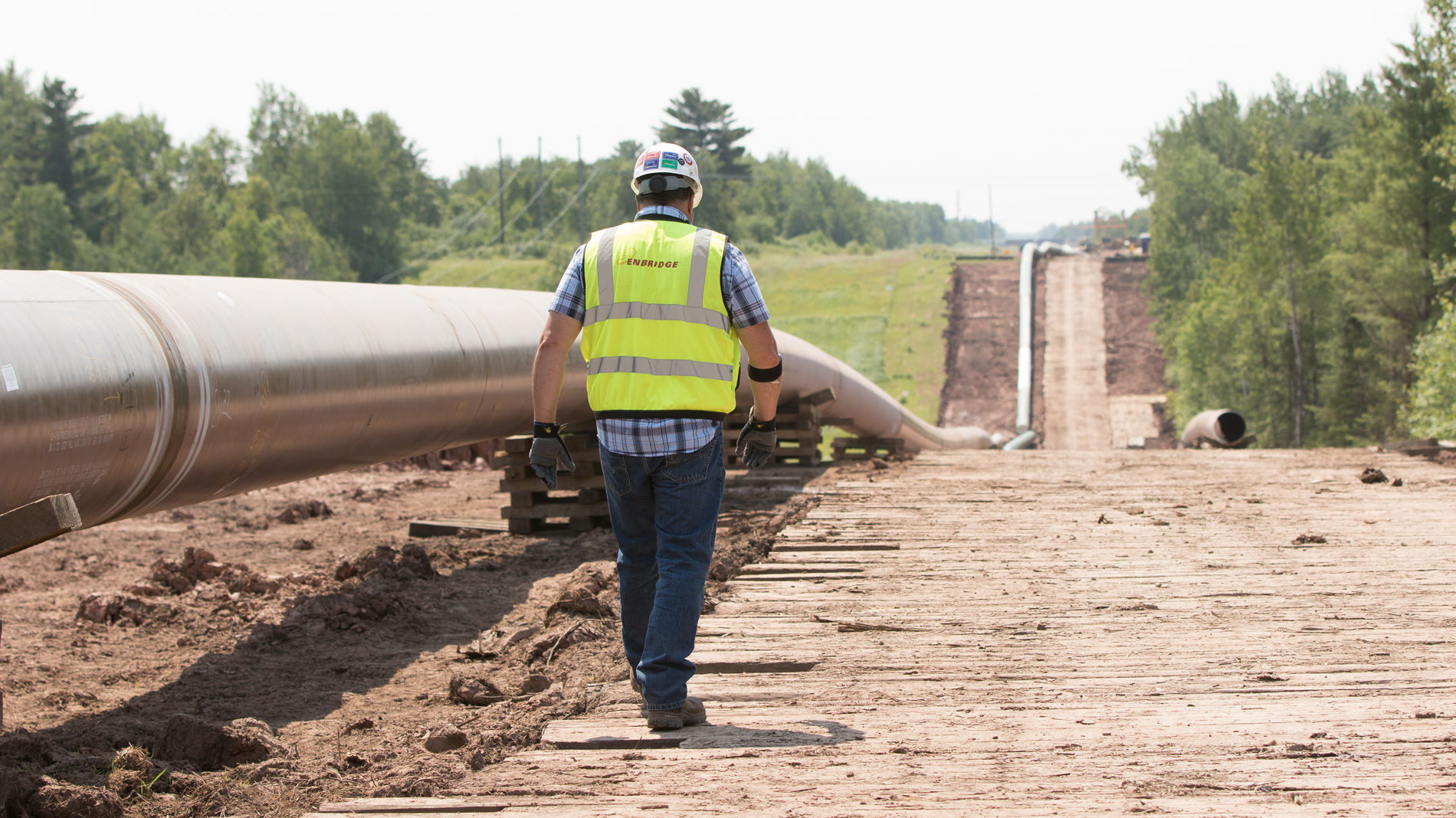 Calgary-based Enbridge is advancing a US$450 million project to relocate a Wisconsin portion of the critical Line 5 pipeline at the request of the Bad River Band of Lake Superior Chippewa.  
Opponents do not want the re-route to proceed and instead are pressing for Line 5 to be shut down entirely. 
This threatens energy security in the U.S. and Canada – and thousands of jobs on both sides of the border – amid the growing global energy crisis caused by Russia's invasion of Ukraine.  
Here are the facts.  
Fact: Line 5 is critical to North American energy security 
Line 5 is a model example of shared energy security between Canada and the United States.  
The approximately 1,000-kilometre pipeline is a key part of the Enbridge Mainline system, linking energy suppliers and consumers across the border.  
It runs from Superior, Wisconsin to Sarnia, Ontario, carrying crude oil and natural gas liquids to Michigan, Ohio, Pennsylvania, Ontario and Quebec.  
The pipeline traverses northern Wisconsin for about 160 kilometres, about 20 kilometres of which goes through the Bad River Reservation. 
The products delivered on Line 5 are processed into gasoline, diesel, jet fuel and propane, including about 45 per cent of the petroleum currently required by refineries in Ontario, Quebec, Michigan, Ohio and Pennsylvania. 
U.S. demand for these products is expected to grow in the coming decades even as more renewable energy comes online.  
The U.S. Energy Information Administration projects that petroleum demand will increase to nearly 19 million barrels per day in 2050 compared to 17 million barrels per day in 2021.  
Fact: Enbridge is advancing solutions for continued reliable energy supply 
In Michigan, Governor Gretchen Whitmer continues to seek to shut down Line 5 even though the pipeline has operated without a single spill in Michigan's Straights of Mackinac for nearly 70 years.  
Estimates are it would take 2,000 trucks or 800 rail cars going one-way each day to transport the same volume of petroleum to customers, resulting in higher emissions and greater risk of a spill if Line 5 is shut down. 
Enbridge is advancing a US$500 million tunnel project in Michigan to safely house a new replacement pipeline, ensuring safe and reliable energy to satisfy demand long into the future. 
In Wisconsin, the company started the permitting process to reroute the pipeline around the Bad River Reservation in February 2020 after the tribe launched legal action to remove it.  
The company says it is committed to continued dialogue with the Bad River leadership and will move forward with the re-route to maintain uninterrupted service to energy consumers who rely on Line 5.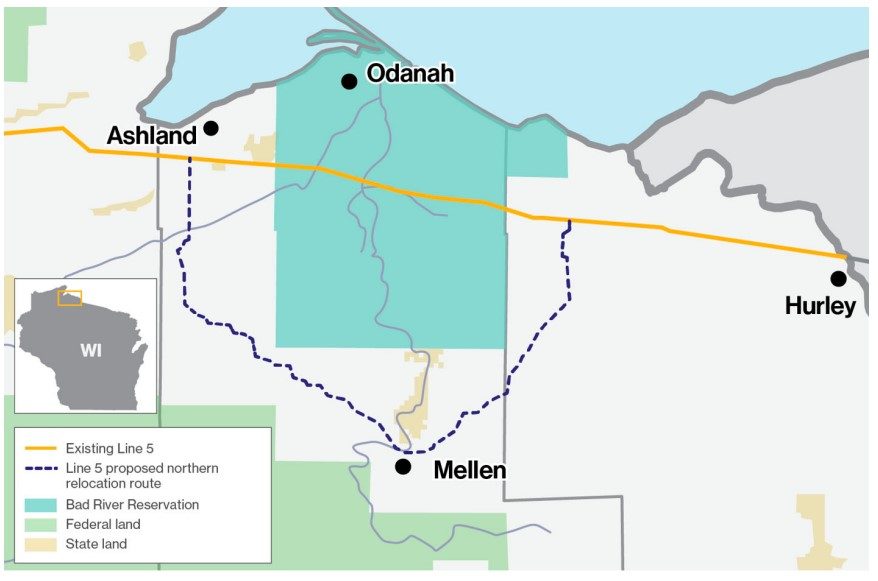 Fact: Landowners support the re-route 
The Line 5 relocation in Wisconsin would replace about 20 kilometres of pipeline through the Bad River Reservation with about 65 kilometres of new pipeline that goes around the reservation's borders.  
Enbridge says it has reached agreements with 100 per cent of the landowners along the proposed route, or about 300 property owners who have agreed to have the pipeline cross their land.  
The path of the re-route was chosen because it minimizes environmental impacts and protects critical resources, the company says.  
Fact: Line 5 relocation would benefit Native Americans 
The Line 5 relocation would provide economic opportunities for Native American communities.  
Enbridge estimates that US$46 million will be spent with Native-owned businesses and communities over the course of the project.  
There will be hiring and training for Native American workers, who will make up about 10 per cent of the project workforce, the company says.  
Fact: The project is backed by American unions 
In April 2022 Enbridge signed a project labour agreement with four U.S. unions and Wisconsin-based contractor Michels Pipeline Inc., securing their involvement in the Line 5 relocation project.  
In all, the project is expected to create 700 construction jobs.  
Enbridge is currently moving its applications through the regulatory process, with approvals required by federal and state agencies before it can proceed.  
Fact: Shutting down Line 5 would hurt Americans and Canadians 
Americans and Canadians would pay significantly more for everyday transportation fuels if Line 5 is shut down. 
Families and businesses across the U.S. Midwest would collectively pay at least US$4.8 billion per year more for diesel and gasoline because of the lost reliable supply to area refineries, according to a March 2022 report by the Houston, Texas-based Consumer Energy Alliance (CEA).   
That's in addition to thousands of anticipated job losses – nearly 34,000 in Ohio, Michigan, Indiana and Pennsylvania, according to a 2021 CEA report, and up to 28,500 in Ontario, according to the St Lawrence Corridor Economic Development Commission.   
The Line 5 relocation in Wisconsin and tunnel project in Michigan are critical to ensure this does not happen.  
The unaltered reproduction of this content is free of charge with attribution to Canadian Energy Centre Ltd.