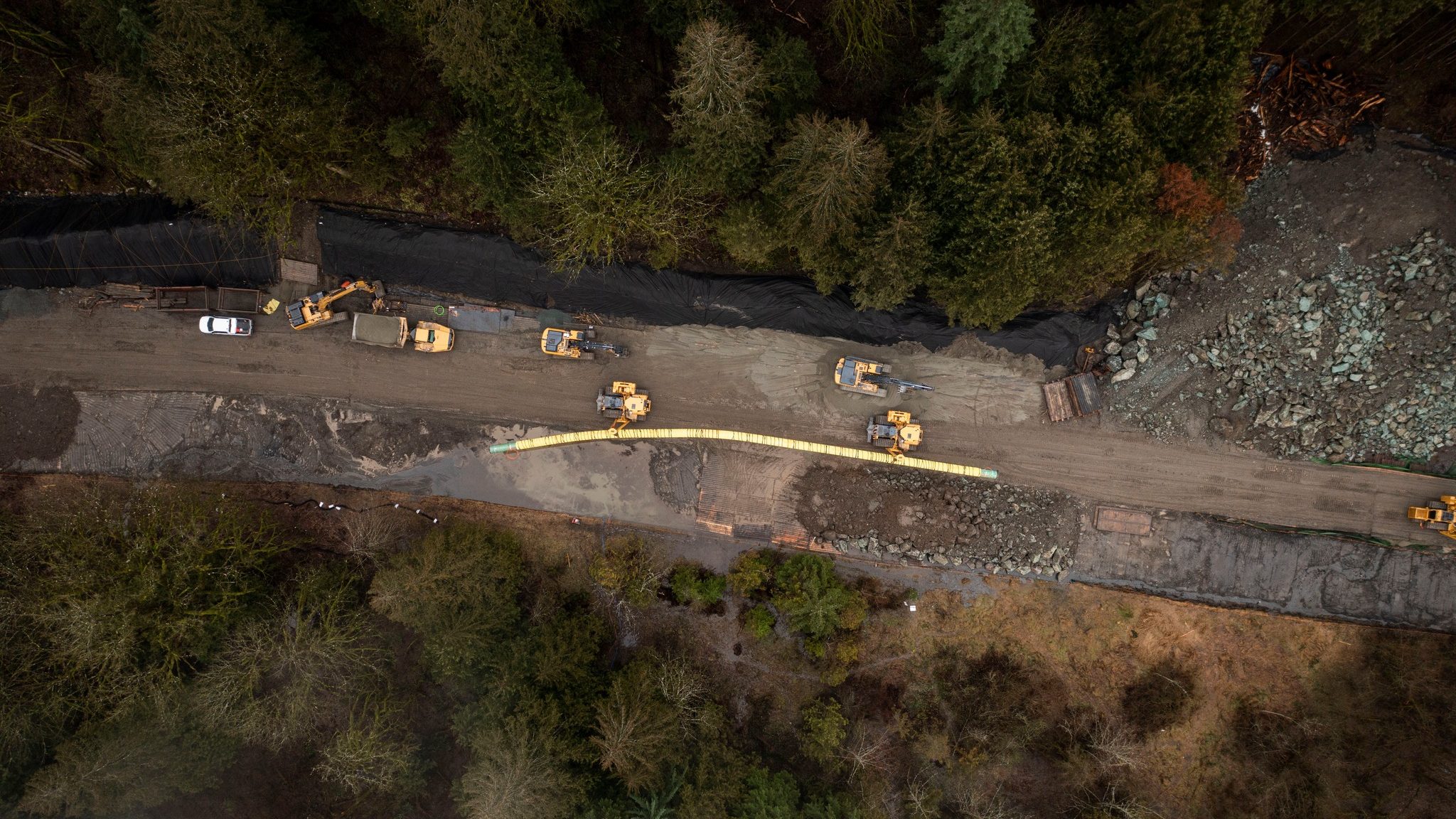 Against the backdrop of record and rising oil demand, the case for Canada's Trans Mountain pipeline expansion remains strong.  
Here are the facts.  
Fact: The world needs more Canadian oil 
Global oil demand is at an all-time high of about 102 million barrels per day, according to the International Energy Agency (IEA).  
Analysts said in May that demand is likely to eclipse available supply by nearly two million barrels per day in the second half of this year amid China's surging recovery from COVID-19 lockdowns. 
When the Trans Mountain pipeline expansion goes into service early next year, it will add 590,000 barrels per day of oil export capacity to world markets from Canada, primarily expected to go to Asia.  
Canada is a leader among the world's largest oil producers in protection of the environment, regulatory standards, and social progress, according to rankings by the Yale, the World Bank, Freedom House, and others.  
Despite all the talk of energy transition, global oil demand is expected to stay strong long into the future.  
On the world's current trajectory, the IEA projects that oil demand, which was 94.5 million barrels per day in 2021, will be 102 million barrels per day in 2030, and still be 102 million barrels per day in 2050.   
The Trans Mountain expansion will enable Canada's vast, responsibly produced resources to compete with major producers like Saudi Arabia, Russia and the United States to meet demand.  
Fact: Access to global markets will increase revenue for Canada  
The Trans Mountain expansion will result in higher revenues for producers and the Canadian government because Canadian oil is worth more on the global market versus just being sent to the United States.      
According to Canada's Parliamentary Budget Office (PBO), an increase of US$5 per barrel for Canadian heavy oil would add $6 billion to Canada's economy over the course of one year.   
Internationally, the Canadian heavy oil grade WCS is comparable to Dubai Fateh oil from the Middle East. In April 2023, Dubai Fateh sold for an average US$83 per barrel, about US$20 more per barrel than WCS.     
Using the PBO estimate, that means that if the project were up and running and current prices were sustained for a year, the Trans Mountain Expansion could help add up to $24 billion to the Canadian economy.   
Fact: The project provides jobs to Canadians and revenues to governments 
The Trans Mountain expansion is providing billions in wages to Canadian workers.  
According to a March 2023 assessment by Ernst & Young, during construction the project will spend $11 billion on wages, and another $3.7 billion during operations through 2043. 
As of April 30, 2023, there were approximately 15,907 people working on the project. After construction, about 440 long-term jobs will directly operate the system over its decades-long life.  
Governments across Canada benefit from the expanded pipeline through taxes that help pay for social infrastructure like roads, schools and hospitals.  
According to Ernst & Young, the project will pay $2.9 billion in government taxes during construction and another $2.8 billion during operations, for a total of $5.7 billion over the next 20 years. 
Fact: Indigenous communities benefit from Trans Mountain 
The Trans Mountain expansion has reached mutual benefit agreements with 69 Indigenous communities along the pipeline route, valued at over $600 million.  
These agreements are confidential but can include financial compensation, contracting, employment, training, and environmental protection.   
About one-quarter of all business contracts on the project so far have been with Indigenous companies, at a total value of more than $4.8 billion. The expansion has employed over 3,000 Indigenous workers.  
Indigenous communities are also helping guide how the Trans Mountain expansion happens. Indigenous monitors work with the project to ensure it incorporates traditional knowledge into construction oversight, and to help minimize impacts to traditional land use and resources.   
The expansion, and the existing pipeline, are also guided by the Indigenous Advisory and Monitoring Committee, a group of 13 Indigenous and six senior federal representatives that regularly participate in oversight with the Canada Energy Regulator, Fisheries and Oceans Canada, and Parks Canada.   
Indigenous groups including Nesika Services, Project Reconciliation, and Chinook Pathways are seeking equity ownership stakes in the project once the expansion is up and running.   
Fact: The oil suppliers are committed 
The expansion project has 15 and 20-year contracts with 11 shippers representing a mix of Canadian and international producers and refiners. 
The companies, including Canadian Natural Resources, Cenovus Energy, Suncor Energy, Imperial Oil and MEG Energy, have contracts for 80 per cent of the pipeline's available capacity.  
The remaining 20 per cent will be contracted on the open market. 
The unaltered reproduction of this content is free of charge with attribution to Canadian Energy Centre Ltd.