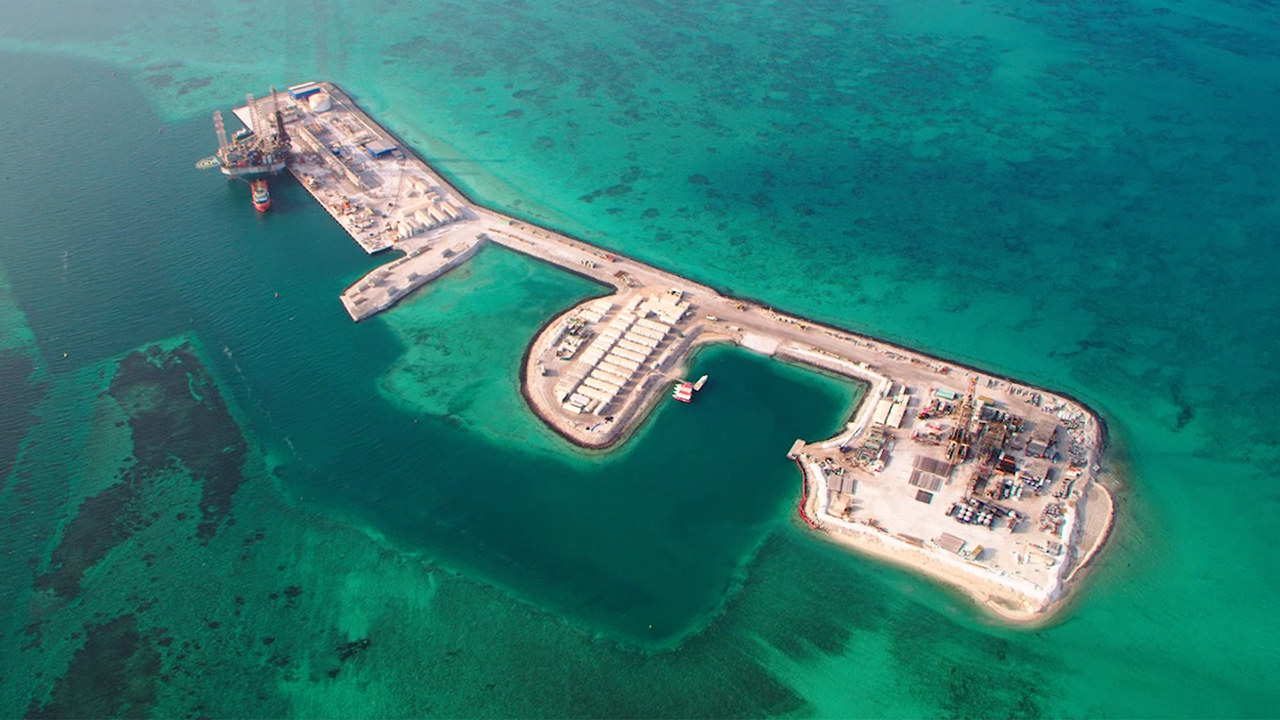 New oil and gas megaprojects are underway around the world as demand continues to increase, even with the growing role of renewable energy sources.
Analysts with Wood Mackenzie now forecast that global oil consumption will increase by nearly seven million barrels per day by 2030. And demand for LNG, which grew in 2020 even during pandemic lockdowns, is expected to nearly double to 700 million tonnes per year by 2040, according to Shell's 2021 outlook.
Investments in new supply are happening – even very significant ones – but it's not expected to be enough to meet the growing demand.
To balance natural declines with increasing consumption, Wood Mackenzie estimates the world needs to come up with about 20 million barrels per day of new oil production from 2022 to 2030.
A gap between supply and demand is also expected in LNG markets. Shell estimates the world could be short more than 200 million tonnes by 2040.
Meanwhile, Canadian producers with vast, competitive cost oil and gas resources continue to pause growth, primarily waiting for certainty around better access to customer markets.
Here's some of what's going on outside of Canada:
Equinor – Brazil heavy oil expansion
Norway's majority state-owned oil and gas company is also the largest operator offshore Brazil. About 85 kilometres off the coast, the Peregrino project is Equinor's largest field outside Norway. It produces a heavy crude oil like what comes from the Alberta oil sands.
Equinor bought into the oil sands in 2007 but sold its assets in 2016 following pressure from environmental activists to divest from Canadian heavy oil.
Today in Brazil, Equinor is focused on growing heavy oil production. The first phase of the Peregrino project started running in 2011, and an expansion is underway.
According to Argus Media, before May 2020 Peregrino produced around 60,000 barrels per day. That's significantly more volume than Equinor's earlier oil sands assets, which were producing approximately 24,000 barrels per day at the time of the sale.
Equinor is building the US$3.5-billion second phase of the Peregrino project, which is expected to add up to 300 million barrels of recoverable reserves. The expanded production is now scheduled to start in 2022.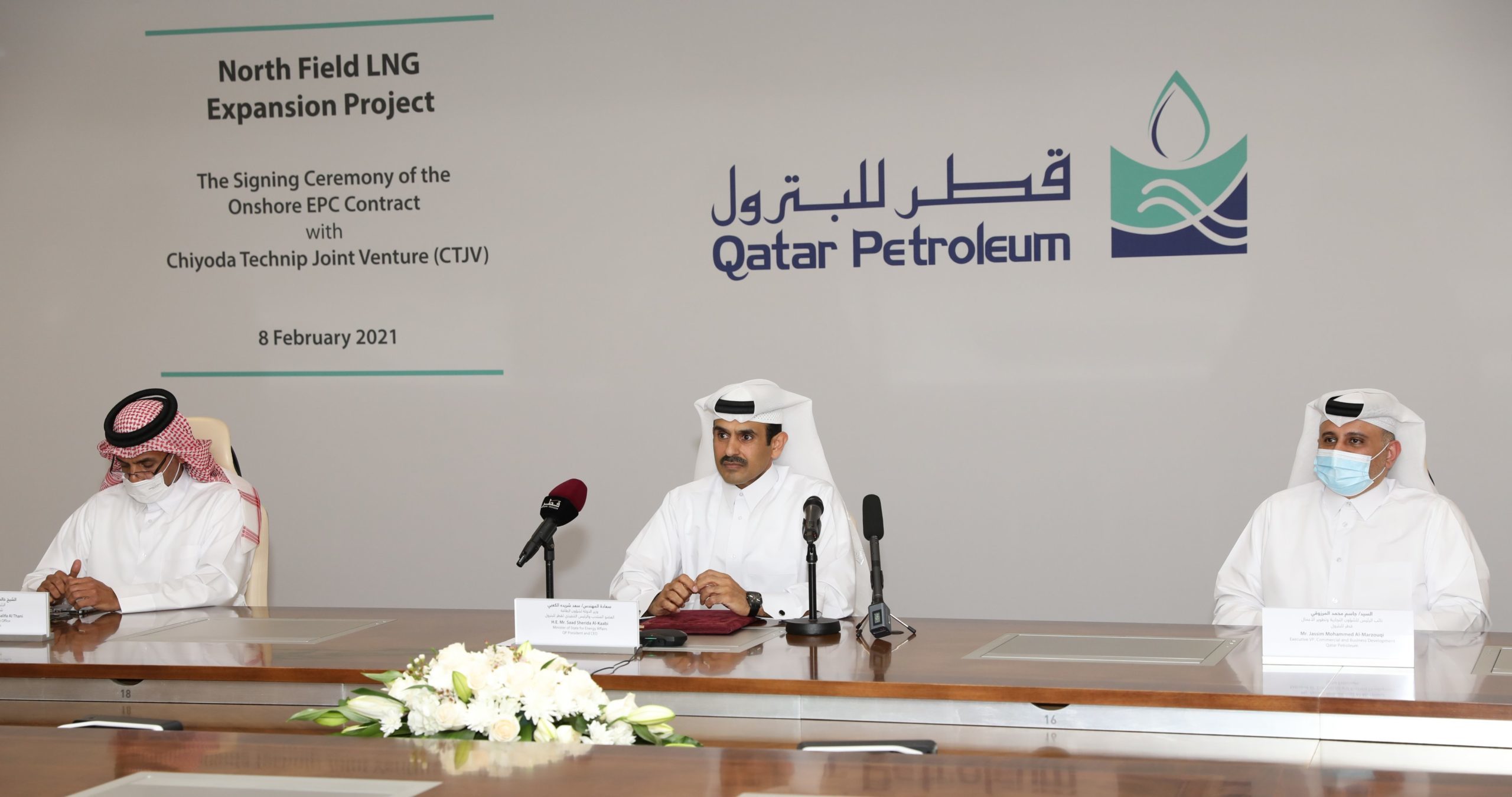 Qatar – world's largest LNG project
State-owned Qatar Petroleum is proceeding with what it describes as the world's largest LNG project.
The Arab country – which jockeys with Australia and the U.S. for the position of world's largest LNG exporter – announced the go-ahead in February for the US$29-billion North Field East Project.
It is expected to raise Qatar's LNG production capacity to 110 million tonnes per year in 2025, an increase of 33 million tonnes per year compared to today.
To put that in context, the LNG Canada project under construction at Kitimat, B.C. – Canada's only to go ahead – will have capacity of 14 million tonnes per year when it starts exporting in 2025.
Qatar Petroleum's new LNG development will include significant carbon capture and storage capacity, the company said.
While massive, the North Field East project is just Qatar's "first phase" of LNG expansion. The company said the second phase will further increase capacity to 126 million tonnes per year. Production is expected to start in 2027.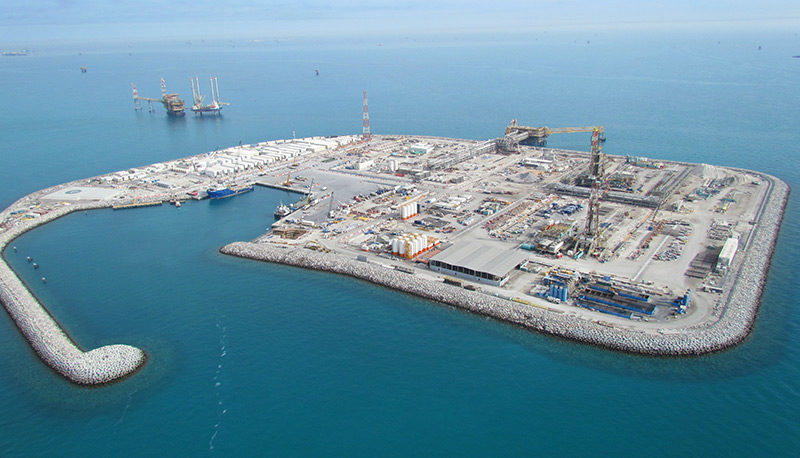 United Arab Emirates – growth through 2030
Abu Dhabi National Oil Corporation (ADNOC)'s six offshore artificial islands are the current focus of significant oil and gas expansion.
ADNOC has a US$122 billion capital budget to grow production over the next five years, Abu Dhabi's Supreme Petroleum Council announced in November 2020.
The investment is to support ADNOC's goal to reach capacity to produce five million barrels of oil equivalent per day in 2030, up from about four million boe/d today.
The United Arab Emirates is the third largest member of OPEC, producing 2.8 million barrels of oil per day in 2020. Most of that comes from ADNOC.
The company took a big step toward growth in July, awarding nearly US$765 million for "integrated rigless services" across its six artificial islands to Schlumberger, Halliburton and ADNOC Drilling.
ADNOC says artificial islands in shallow water provide cost and environmental benefits by enabling the use of land drilling rigs instead offshore systems.
Russia – Rosneft's 'new oil and gas province'
Two more players are now on-board building Russia's massive Vostok arctic oil project.
This June, Dutch company Vitol SA and Singapore-based Mercantile & Maritime Energy Pte. Ltd. acquired a five per cent stake in the project, which is expected to produce a staggering two million barrels of oil per day at full output.
Russian state-owned Rosneft gave the greenlight to Vostok in November 2020. It will require 400,000 workers, create 15 new "industry towns," build 800 kilometres of new pipelines, and use 100 drilling rigs. The full cost is expected to be as high as US$150 billion.
Rosneft reports that it spent more than US$630 million on the project in the first three months of 2021 alone.
Vostok is targeted to start by delivering about 600,000 barrels per day to tankers on Russia's Northern Sea Route in 2024.
The unaltered reproduction of this content is free of charge with attribution to Canadian Energy Centre Ltd.