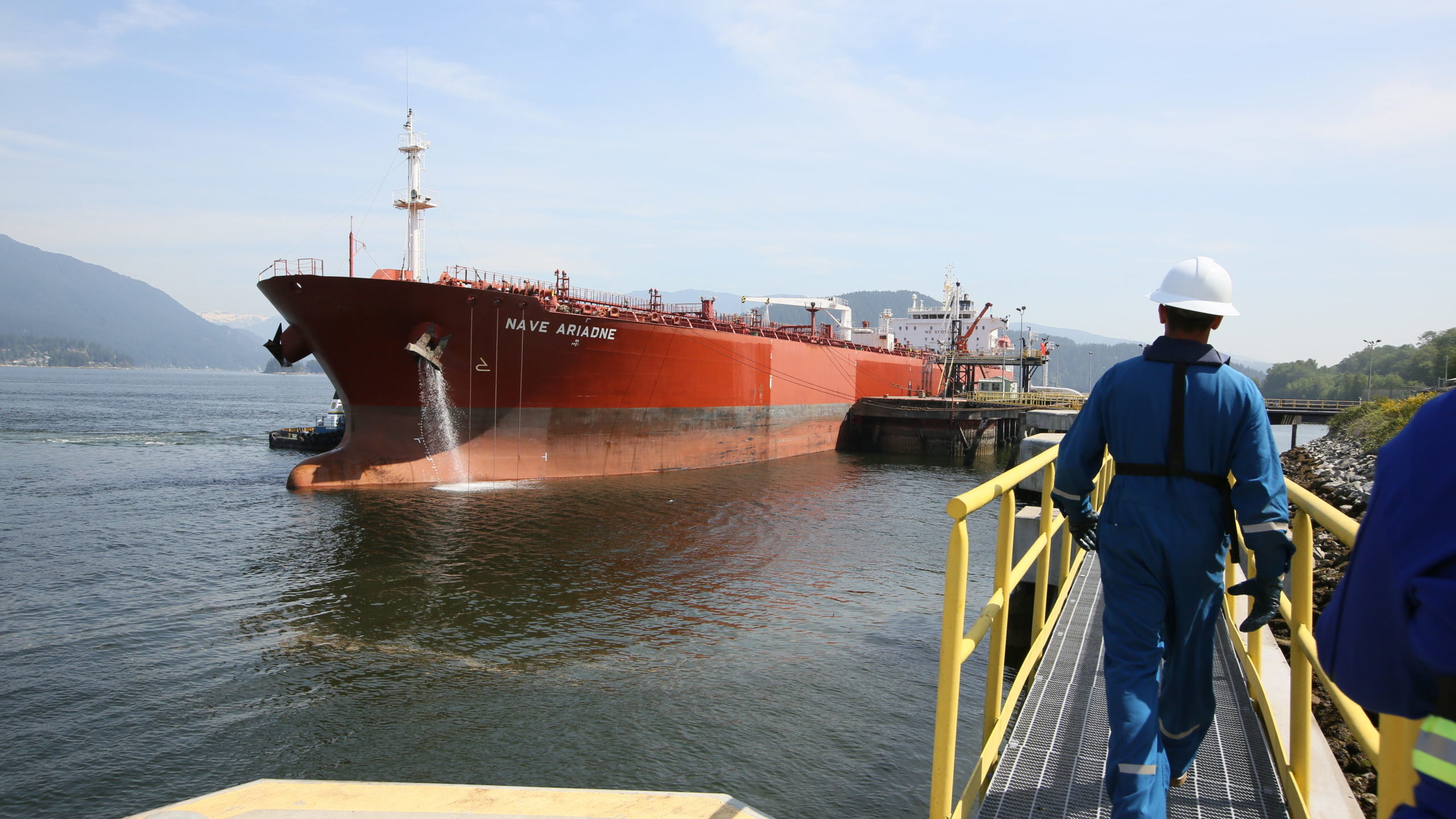 Supporters of Canada's oil and gas industry often say that Canada leads the world in "ESG." But what does that mean, and why does it matter?  
ESG stands for environmental, social, and governance performance. It measures a variety of metrics including greenhouse gas emissions, water use, Indigenous engagement, worker safety, diversity and inclusion, and regulatory processes. 
BMO Capital Markets analyst Jared Dziuba specializes in ESG as it relates to Canadian oil and gas. He explains why it's so important.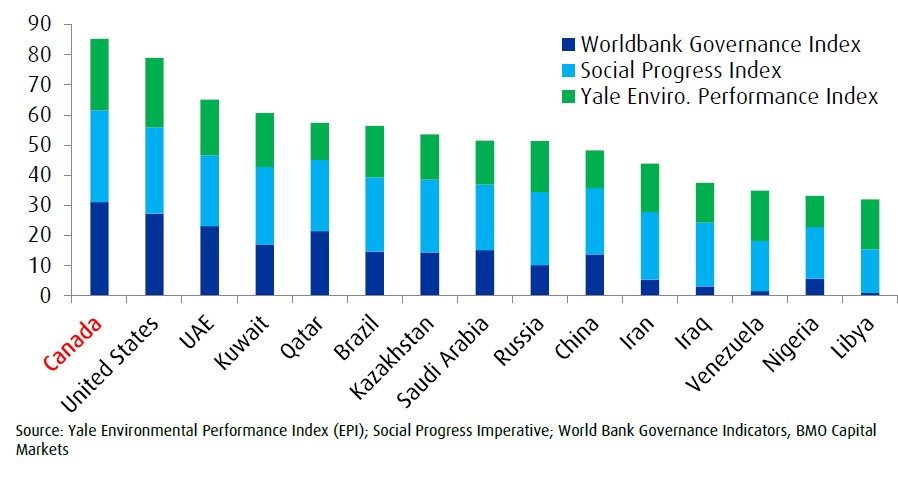 What does ESG mean when we're talking about oil and gas? 
What ESG is really all about is how sustainable a business is from those three areas of perspective, and the relative risks that this poses for the business and its investors. For the oil and gas industry, it tends to be heavily focused on environmental impact, but the social and the governance aspects of ESG are increasingly important. 
Governance, in particular, is really important. It includes things like regulatory standards, government policy, and corporate oversight. It's really the key enabler of better environmental and social practices throughout a company and the industry. 
Why does this matter? Isn't oil and gas a dying industry? 
While we do see a transition happening in a number of different ways, we believe that the global demand for petroleum products is going to remain for quite a bit longer than what some people expect.  
[For example] the growth of electric vehicles is being replaced by growth in demand for things like petrochemicals, and areas of the market where it's a lot harder to replace petroleum products with alternatives [like aviation and heavy-duty shipping]. 
When you look at these net zero scenarios that are out there that everyone's talking about, they are just that, they're just scenarios. Even in an aggressive transition or net zero scenario, I think the fundamental factor that people tend to forget about is supply.  
Global oil supply declines naturally by five to six per cent per year. So that's five or six million barrels per day per year of potential decline if we stop investing in oil supply.   
What we are seeing now, with all the transition pressure on major oil companies, is unprecedented underinvestment in oil and gas supply globally, which could have meaningful implications for energy availability and affordability going forward. One could argue this is an ethical concern in and of itself.  
If we really care about the health of the environment and these other ESG factors, we really want to have that investment in new supply come from countries that take ESG factors very seriously. When we look at Canada's history and its performance over time, it does suggest that it should play a really prominent role in that future. 
How does Canada's performance stack up compared to other major global oil producers? 
Canadian oil producers stack up very, very well, especially when you look at it from a global perspective. Most of the large oil producing jurisdictions out there don't have the same governance and social standards, and that flows all the way down into environmental implications as well. 
Canada receives number one rankings in all three areas of environmental policy, social progress and governance among the world's top oil reserve holders. This is according to a number of reputable third-party assessments including Yale, Columbia University, and World Bank. 
Canada's major oil producers have led, particularly, the pace of improvement. A lot of people get too focused on things like greenhouse gas emissions intensity today and what that absolute level is. But when you look at the pace of change, or pace of improvement, Canadian oil companies have definitely led the pace quite significantly over the past five to 10 years. 
For example, Canada's major oil sands producers report that they decreased emissions intensity by 27 per cent between 2013 and 2019, compared to just a 13 per cent reduction by other global oil majors.   
Why does Canada rank so highly? 
We like to say Canada's energy companies have been practicing ESG since before it was really a popular thing to talk about.  
That stems from this long history of extra scrutiny that the Canadian industry has been put under, and certainly over time the industry practices have improved immensely. It's really because of this early scrutiny that shaped the world-class regulatory system, and the corporate oversight that we have in place in Canada's oil industry today. And it's motivated companies to take further action than most other producers globally. 
The most important example of this is research and development in new technology, where Canada's top oil sands producers have really led global investment in R&D over the past decade. They've invested over $11 billion cumulatively since 2010, and that's more on a per barrel basis than even the global oil majors.  
It's also highly collaborative in terms of technology development, which really isn't seen elsewhere in the industry. The bottom line is that this has really driven a lot of innovation that drastically improved the environmental performance of the Canadian oil industry. And the expectation is that that's going to continue. 
The unaltered reproduction of this content is free of charge with attribution to Canadian Energy Centre Ltd.