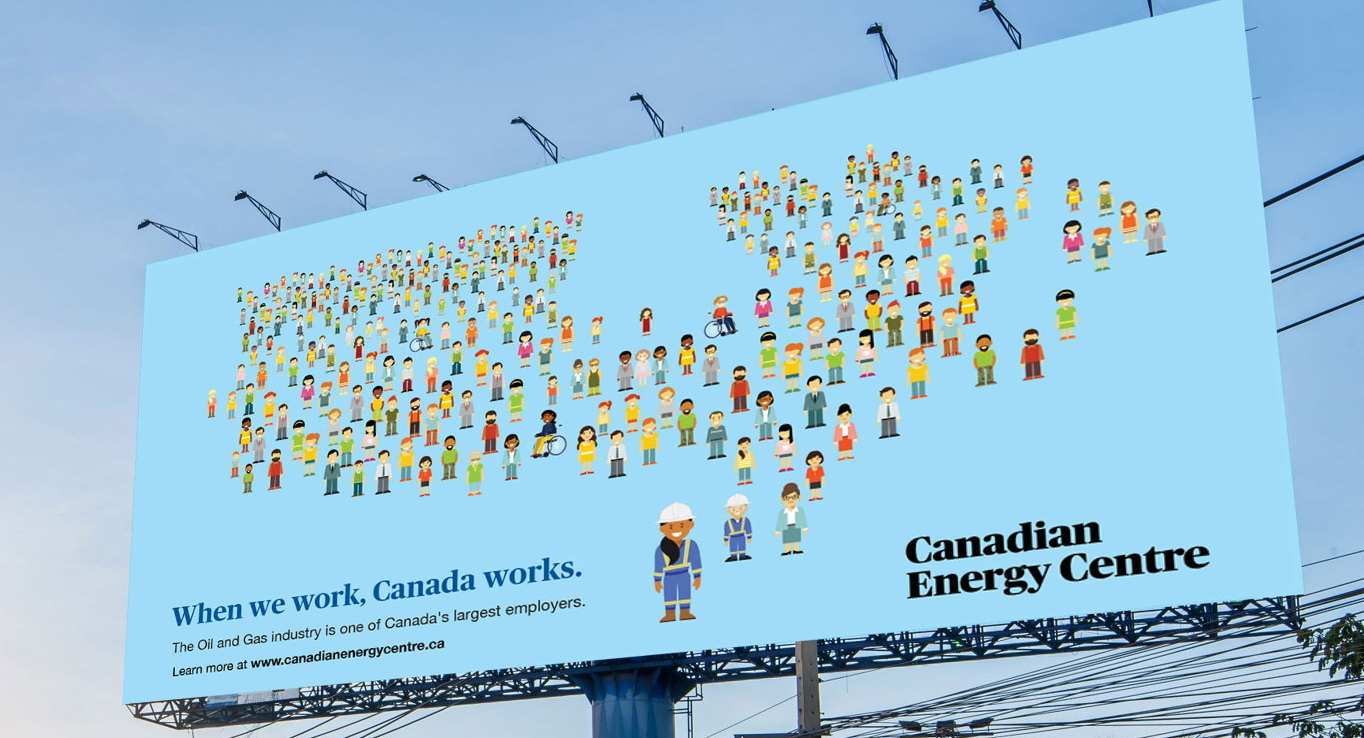 You might have heard a thing or two about the Canadian Energy Centre.
But as we mark our first anniversary of operations, I'm guessing there are many more things you don't know.
In the past 12 months, much of it subject to a budget reduced by 90 per cent due to COVID-19, we have been aggressively and effectively telling the story of Alberta's energy sector.
Frankly, this work is increasingly important as governments grapple with the cost of the pandemic. The energy sector contributed $672 billion to provincial, federal and municipal government coffers from 2000 to 2018, $493 billion specifically from oil and gas—more than the real estate and construction sectors combined.
And despite a multi-year downturn, the oil and gas industry still contributed nearly $20 billion annually as of 2018.
This industry did so while producing energy with some of the highest environmental standards in the world, by an industry that is the biggest spender on clean tech in Canada.
The Canadian Energy Centre is telling Canadians about this critical industry right now with our "When We Work, Canada Works" campaign, spreading the word that our energy industry not only provides cold hard cash for governments, but employment for Canadians across the country.
If you're in Toronto, Vancouver, St. John's, Halifax, Ottawa-Gatineau, you might see one of our billboards or hear one of our radio ads. And our digital campaign is likely to pop up on one of your smart devices.
The CEC has produced 30 research briefs on everything from pipelines and the environment to the economy and Canada's ability to reduce carbon emissions around the world with our responsibly produced natural gas.
This is valuable data that at once debunks myths and builds important understanding about the reality of our world-leading industry.
We completed a never-before done research project that examined the public positions of First Nations in BC and Alberta and discovered an overwhelming support of First Nations for responsible and sustainable development of energy and energy infrastructure projects in their territories.
Our work has appeared in media across the country, and we have a growing network of supporters from coast to coast.
Canada's energy sector is a dynamic industry that is constantly improving and evolving.
And the reality is, most credible forecasts say global demand for oil and gas will grow.
Countries like Russia, with sub-par environmental and human rights records, are ramping up to meet that demand.
There are 350 coal-fired gas plants now under construction around the world. Our natural gas could supplant some of that coal use, reducing global GHGs significantly. And that is the goal, right?
It's our contention that Canada should be the international supplier of choice.
Not Qatar. Not Russia. Not Saudi Arabia.
That, to us, is a big part of the story.
Some of the work we intend to do over the next year is to focus on what's known as environmental, social and governance (ESG) standards, and how Canada's record eclipses most other oil and gas producing nations in the world.
Those are rights linked to labour, those of women, the Indigenous, and a high standard on safety and the environment, including greenhouse gas emissions, water use and land disturbance.
So while opponents bash Canada's responsible, innovative, world leading energy sector, we're just getting started on setting the record straight.
The world needs Canada's responsibly produced energy in all its forms. Full stop.
Tom Olsen is CEO of the Canadian Energy Centre, an independent provincial corporation that is primarily supported by the Government of Alberta's industry-funded Technology, Innovation and Emissions Reduction (TIER) fund. The Canadian Energy Centre's mandate is to promote Canada as the supplier of choice for the world's growing demand for responsibly produced energy.