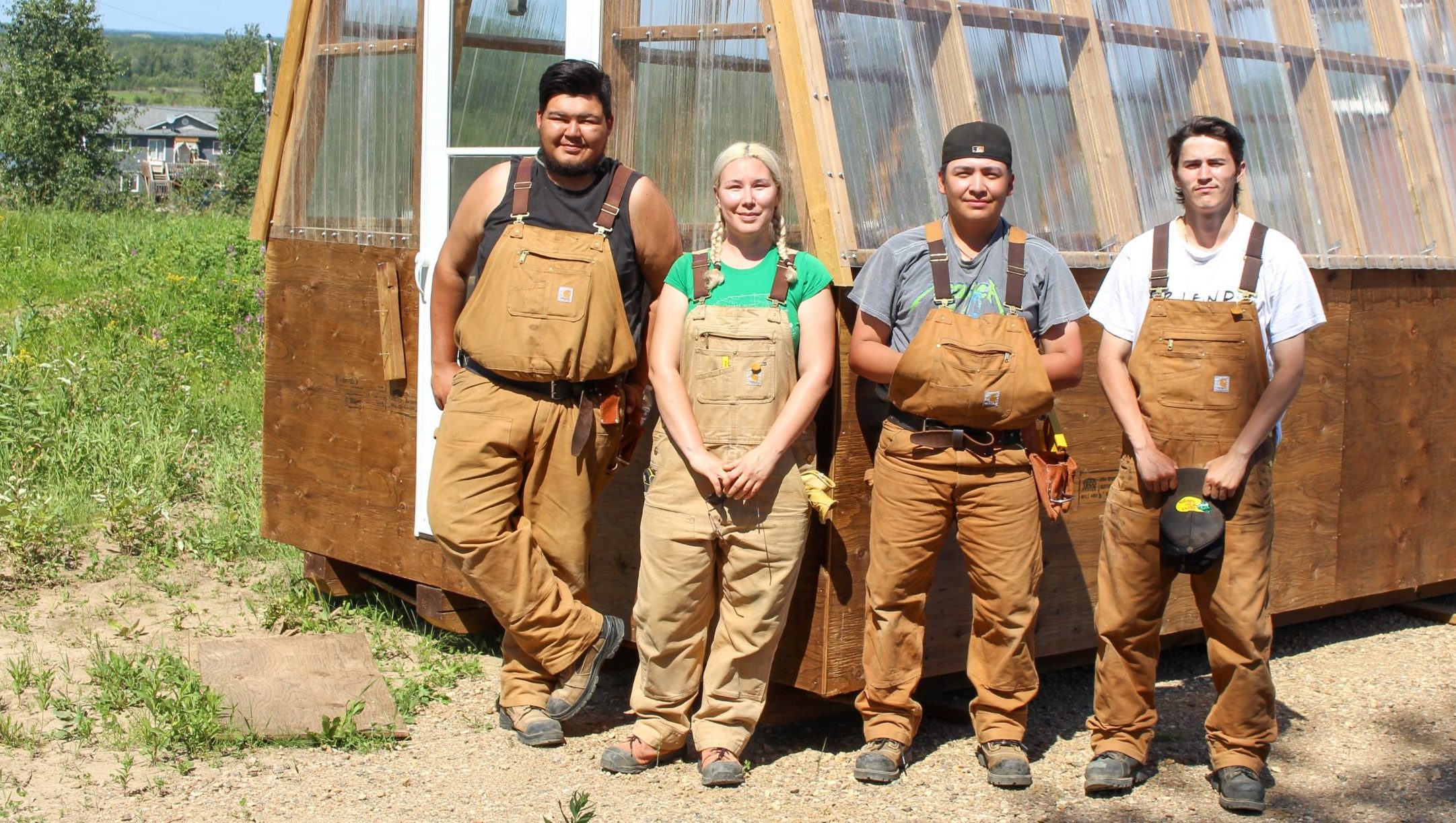 Cenovus Energy is following through on a commitment to help build up to 200 homes in six Indigenous communities near its northern Alberta oil sands operations. 
The company created the $50 million program, the largest community investment in its history, in 2020 to help address a housing crisis that forces many Indigenous families in Canada to live in overcrowded and sometimes unsafe conditions. So far, dozens of homes have been completed. 
"This is the [new] house I'm going to be living in for the rest of my life to raise my kids," said Jeanine Monias, a Heart Lake First Nation community member and program participant. 
According to Statistics Canada, one in five First Nations individuals – 224,280 people – lived in crowded housing in 2021, with 12.9 per cent living in housing with a one-bedroom shortfall, 4.8 per cent living in housing with a two-bedroom shortfall and 3.8 per cent living in housing with a shortfall of three or more bedrooms. One in six lived in a dwelling that needed major repairs. 
The Cenovus initiative covers communities in proximity to the company's Foster Creek and Christina Lake operations: Beaver Lake Cree Nation, Chard Métis Nation, Chipewyan Prairie Dene First Nation, Cold Lake First Nations, Conklin Métis (Local 193), and Heart Lake First Nation. 
The program is helping bring young people back to the community, said Rita Gladu, a Beaver Lake Cree Nation elder. 
"There are lots of people from the reserve that left home, and that's how these young people lost their culture," she said. "It would be nice if we could get all our members back. 
In addition to providing homes, Cenovus also worked with nearby Portage College on a 24-week construction and trades readiness program that includes academic upgrading to prepare community members for construction and maintenance jobs. 
During trades readiness, students were tasked with rebuilding certain structures in their community. 
"We have just about 400 houses on reserve and there are renovations that have to be done year after year," said Gordon Muskego, a program instructor with Cold Lake First Nations. "We don't have the people – there are some out there – but we need more."  
The project reflects the energy sector's ongoing commitment to stakeholders. Canada's top oil and gas producers invested more than $110 million in local communities in 2021, according to annual ESG performance reporting. 
Cenovus invested $19.3 million in communities where it operates, in addition to $215 million spent with Indigenous businesses. 
"With Heart Lake, I was just floored when we drove in," said Alex Pourbaix, president and CEO of Cenovus, in a meeting with Heart Lake community members. "What you guys have accomplished in such a short time is extraordinary." 
Cenovus has delivered big changes to Heart Lake, said Chief Curtis Monias. 
"We've been through a lot," he said. "We continue to go through a lot. So, having a company like Cenovus support us and building homes for young families has been life changing. It is home, and I am proud to be from Heart Lake." 
The unaltered reproduction of this content is free of charge with attribution to Canadian Energy Centre Ltd.