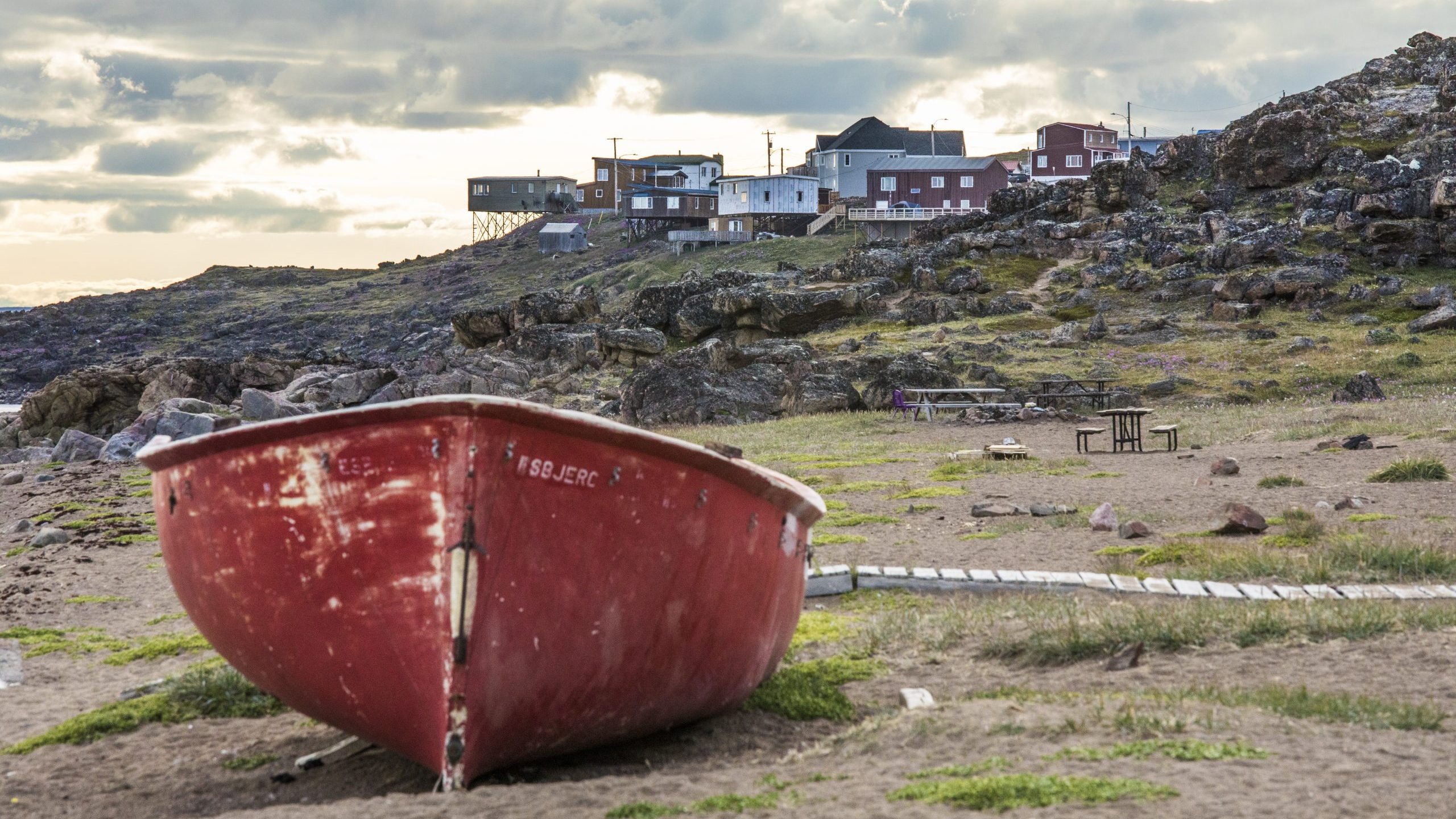 Most Canadians don't have to worry about their access to an abundant supply of reliable, affordable energy. Most, but not all.  
According to the most recent data from the Government of Canada, about 115,000 people across the country, primarily in remote Indigenous communities, are not connected to the electric grid and natural gas distribution systems – the services that power lights, heat, cooking and entertainment when you flip a switch or push a button. 
Enserva, the national trade association for Canada's energy services supply and manufacturing sector, wants to help. Starting with raising funds at today's 2023 Golf Classic.    
"Until we raise all our level of energy security, I don't think we should rest. There are communities that suffer, and we can play a role to help fix it," says David McHattie, Enserva board member and vice-president of institutional relations for Tenaris in Canada.  
"We want to raise awareness of the importance of energy security and that there are still those in our country that are energy insecure, eventually to be raising funds to eliminate that energy insecurity. Indigenous reconciliation requires food, requires water, and you can't have food and water without energy."  
Enserva has raised money for community initiatives through its annual golf tournament for more than 20 years.  
McHattie says that for many of those years the funds were directed to educational programming and encouraging people to join a career in the sector. While the challenge of attracting people into the energy industry hasn't gone away, he says the root issue has evolved.  
"Canada has an opportunity to provide energy to the world to solve challenges that humans, wherever they live, have. But how are we doing in Canada first? Is energy security a problem in Canada? The answer is for the most part it is not a problem, but it is a problem for some," he says. 
McHattie's dream is for Enserva's energy security initiative to become as successful as its work raising money for STARS Air Ambulance, which connects remote communities and industrial operations to emergency medical care.  
Since 1994, Enserva has raised more than $19 million for the organization through its annual STARS & Spurs Gala. 
It's helped STARS grow, flying more than 55,000 missions across western Canada since 1985. Today STARS operates a fleet of custom medical Airbus H145 helicopters to serve as mobile intensive care units from six bases in Alberta, Saskatchewan and Manitoba. 
"The STARS & Spurs gala that Enserva has been doing for over 25 years started a lot like this," McHattie says.  
"Can we get to a million dollars a year? I don't know, but I think it's important enough. We have to start. We need to commit." 
It's early days, but he says the funding could initially help remote communities define the energy solutions they need and help advocate for those solutions to come to fruition. 
"This is, I  think, one of those proof points of what the industry does to contribute to those among us that are most vulnerable, whether it is in the case of STARS, when they're in a remote area and they need medical support, or if you are in a remote community without access to energy," McHattie says. 
While the new fundraiser begins at Enserva's annual golf tournament in Calgary, he says it will be a national initiative. 
"We're going to be working on this 365 days a year. There are Indigenous communities across the country that we're looking to support," McHattie says.  
"Some Enserva members are multinational corporations, some of the biggest in the industry. It's also smaller local companies that are really committed to what they're doing. They're all members of Enserva because they want to be part of a collective industry that is building a more sustainable future." 
The unaltered reproduction of this content is free of charge with attribution to Canadian Energy Centre Ltd.