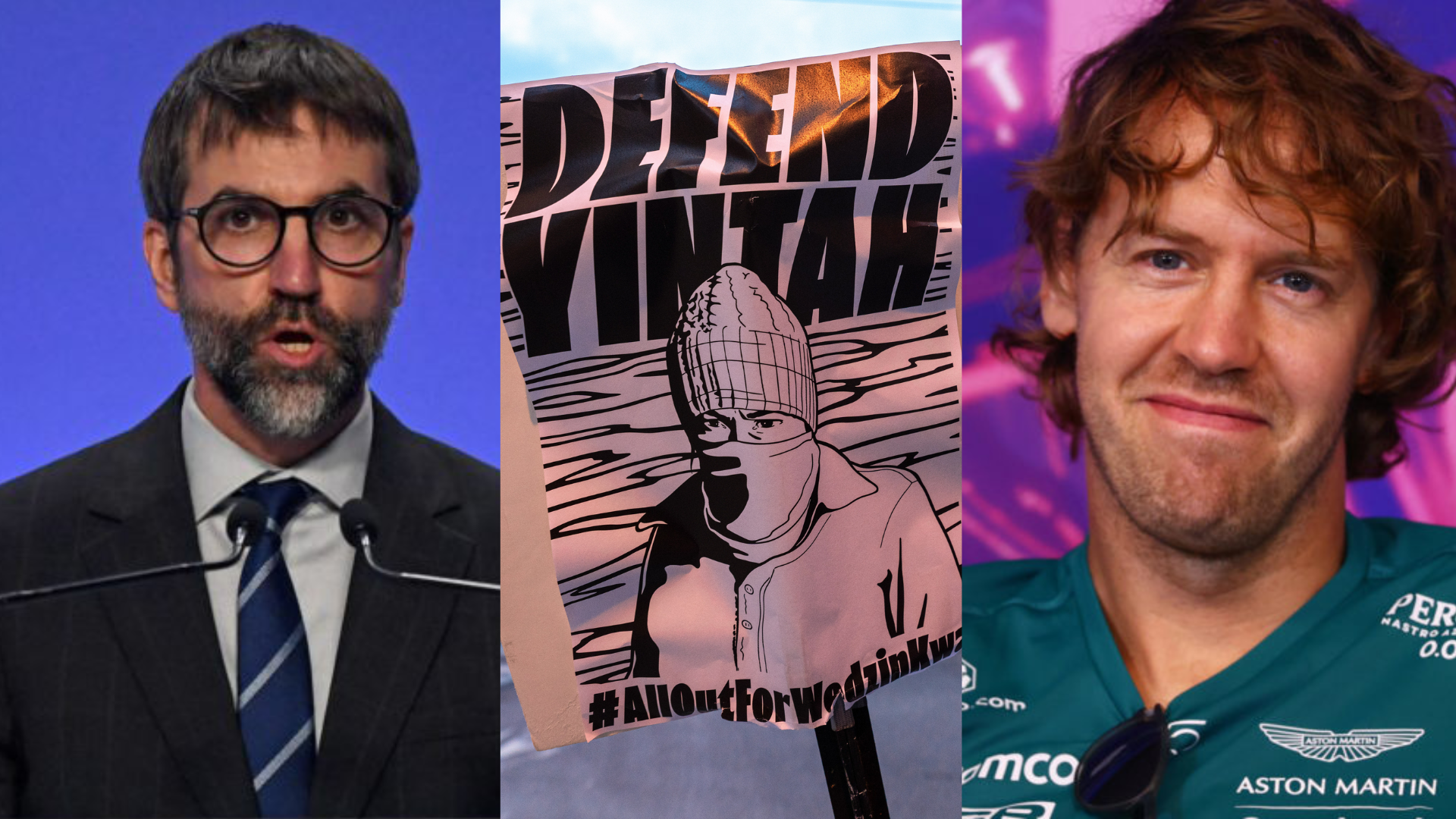 It's been a stormy year for global energy markets and the discussion of Canada's role as an oil and gas supplier now and in the future.  
In 2022, the Canadian Energy Centre published nearly 100 articles, columns, research briefs and fact sheets debunking misinformation and demonstrating Canada is the solution to improve world energy security while helping reduce emissions.
Here are our top seven most viewed posts of the year.
7. A Matter of Fact: Federal minister Guilbeault misrepresents Canada's role in global energy markets
In March, federal environment minister Steven Guilbeault told media Canada is not the solution for Europe's energy security crisis caused by Russia's invasion of Ukraine.   
He was wrong, and misleading Canadians about what we can do to help our allies and the world.   
CEC debunked the main points made by the former Greenpeace activist. 
6. A Matter of Fact: F1 driver Sebastian Vettel's oil sands criticism rife with hypocrisy 
In June, German Formula One driver Sebastian Vettel arrived at the Montreal Grand Prix in a T-shirt calling Canada's oil sands industry a "climate crime." 
He sat on a podium in gear emblazoned with his sponsor logos including OPEC oil giant Saudi Aramco – owned by the state of Saudi Arabia – and told reporters Alberta's oil sands industry is "criminal."  
CEC highlighted the staggering hypocrisy in these actions.   
F1 drivers are now required to have prior written permission to make 'political statements' from the sport's governing body. 
5. Why the USA needs Keystone XL 
Throughout 2022, U.S. President Joe Biden sought to reduce costs for Americans by increasing available oil supply. But not by expanding imports from Canada or encouraging drilling in the U.S.  
Instead he took actions like unsuccessfully appealing to OPEC+ to increase production, and taking historic withdrawals from the U.S. Strategic Petroleum Reserve.  
Against this backdrop, CEC reflected on the benefits the Keystone XL pipeline would have provided if it had not been cancelled by Biden on his first day in office. 
4. Up to 350 per cent higher at the pump by 2030: The impact of higher carbon taxes on gasoline prices 
Impacts on Canadians will be significant as the federal carbon tax increases, according to CEC research.
Between 2021 and 2030, gasoline costs associated with the carbon tax are expected to rise from 8.8 to 39.6 cents per litre.
3. Foreign oil imports to Canada: $488 billion between 1988 and 2020
Despite Canada's position as one of the world's top oil producers, crude oil imports are a significant part of the country's energy mix, according to CEC research.
Between 1988 and 2020, Canada spent $488 billion on foreign oil imports, with Quebec by far the largest importer of foreign oil into Canada over the period.  
2. Commentary: CBC needs to ensure balanced coverage of Coastal GasLink dispute 
News emerged in February that the CBC is funding a documentary about the Coastal GasLink pipeline produced by a self-described anarchist from the U.S. who doesn't seem to like "so-called Canada" and promotes violence against the police. 
A previous short film on the dispute over the pipeline by the same production team ignored that all 20 elected First Nations governments along the 670-kilometre route (including five Wet'suwet'en bands) support the project.  
CEC called for the CBC to follow its own publicly posted Journalistic Standards and Practices, which state coverage of civil disturbances must strive to be balanced, and not involve active participation by those documenting events. 
1. Canada's oil and gas industry is committed to innovation, emissions reduction and benefits for Indigenous communities 
From the globally unique emissions reduction projects of the Pathways Alliance to the rising role of Indigenous communities in Canadian LNG, we highlight how Canada is innovating while continuing to supply the responsible, reliable, affordable energy the world needs.   
The unaltered reproduction of this content is free of charge with attribution to Canadian Energy Centre Ltd.