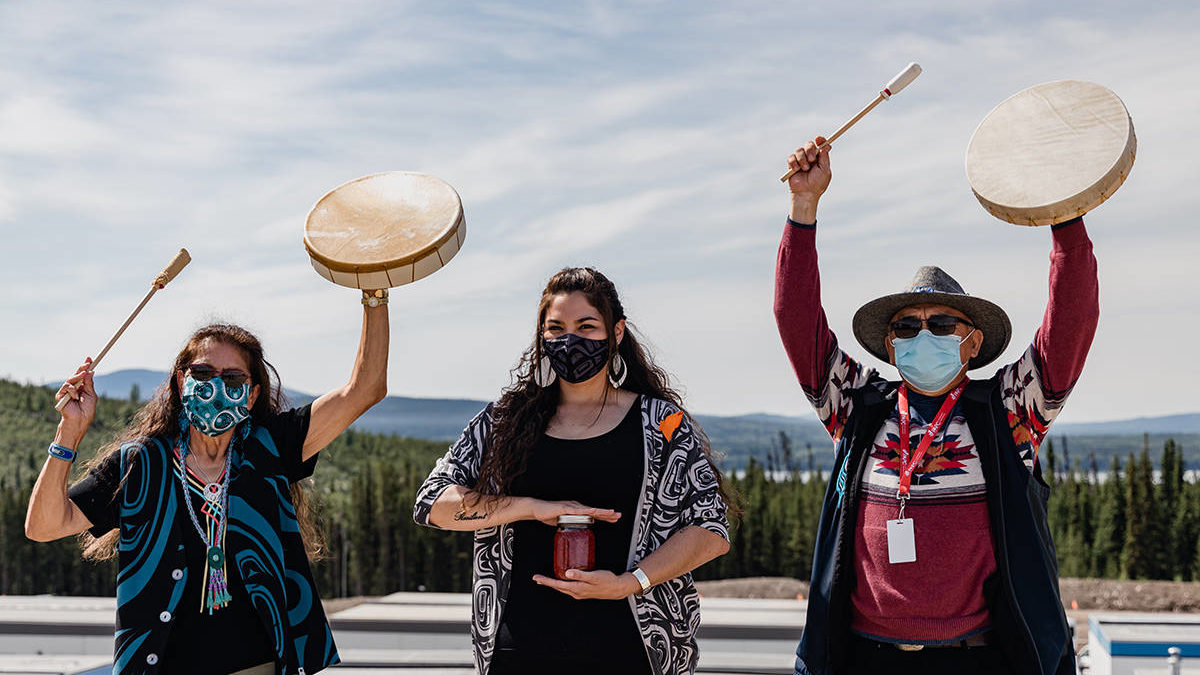 Hollywood celebrities have come out with a new uninformed attack on the Coastal GasLink Pipeline, just days after it was announced that 16 B.C. Indigenous communities – including the Wet'suwet'en First Nation – will become owners of the project.  
Actors including Leonardo DiCaprio, Mark Ruffalo, Scarlett Johansson and Robert Downey Jr. signed a petition demanding RBC stop funding Coastal GasLink, saying it is "disregarding the rights of Indigenous peoples." 
Here are five myths activists use against the project, and why they're wrong.  
Myth: First Nations are against it 
Wrong. All 20 elected First Nations governments along the 670-kilometre pipeline route from Dawson Creek, B.C. to the LNG Canada terminal on the coast at Kitimat support the project and have signed agreements that engage them in development with opportunities for contracts, employment and other long-term benefits. This includes five Wet'suwet'en bands. 
Taking that relationship a transformational step further, First Nations communities will now be part owners of the project when it is up and running.  
On March 10, Coastal GasLink announced it has signed agreements to sell a 10 per cent equity share of the pipeline to 16 Indigenous communities along the route.  
"For many of us, this marks the first time that our Nations have been included as owners in a major natural resource project that is crossing our territories. This deal is important because it demonstrates the value First Nations can bring as true partners in major projects," Chief Corrina Leween of the Cheslatta Carrier Nation, said in a statement.  
The project has been "exceptional" in its relations with First Nations people, says Layne Boucher, co-owner of Houston, B.C.-based Getumdone Contracting Ltd. 
"They really listen and I think they care, and they're willing to incorporate the needs and concerns of local Indigenous people into their project planning and strategy. 
Myth: Coastal GasLink is not needed 
Wrong. Even before the energy security crisis sparked by Russia's invasion of Ukraine, Europe and Asia were facing escalating shortages of natural gas. 
And now Russia, the largest supplier of natural gas to the world, is using its resources to dominate other nations and fund its war machine.  
Canada's natural gas should be used to help reduce the world's reliance on Russia, and it's only through projects like Coastal GasLink and LNG Canada that can happen.  
Global demand for LNG is expected to double between 2020 and 2040, driven by emerging economies improving their standard of living while reducing reliance on coal. 
"Gas is growing aggressively, and Canada needs to be on the forefront of that more," Rafi Tahmazian, senior energy portfolio manager with Canoe Financial, told a recent webinar hosted by the Macdonald-Laurier Institute. 
"We need to be building out infrastructure to provide this cleaner fuel." 
Myth: It harms Indigenous people 
Wrong. Jobs, revenues and economic benefits from Coastal GasLink strengthen Indigenous communities. 
In addition to project benefit agreements, over $1 billion in contracts have been awarded to local Indigenous businesses, Coastal GasLink says. In 2021 alone, the project invested more than $550,000 in local Indigenous communities to support initiatives like skills training and education.  
Meanwhile, the associated LNG Canada project has awarded over $2.7 billion in contracts to Indigenous and local businesses. 
Indigenous people are helping shape the way the pipeline is built and managed. The project has completed 19 traditional land use studies with local Indigenous communities, which are used to refine project planning and promote respect for the land and the people along the pipeline route. 
Wet'suwet'en community members are participating as construction monitors and community liaisons with the project, out on the route each day observing and reporting on construction activities, Coastal GasLink says. 
Wet'suwet'en community workforce accommodation advisors also live and work in the project's lodges, sharing Wet'suwet'en culture with the workforce and helping build healthy connections with communities. 
At the end of the Coastal GasLink route, the pipeline meets the LNG Canada export terminal on the traditional territory of the Haisla Nation. Chief Councillor Crystal Smith says the arrival of projects like LNG Canada and Coastal GasLink has been transformational for her community, and that protests are holding her nation back. 
Myth: It will harm the environment 
Wrong. Natural gas from Coastal GasLink will help lower world emissions by reducing reliance on coal. The pipeline will supply LNG Canada, the country's first liquefied natural gas (LNG) export terminal. Both projects are more than 50 per cent complete. 
Switching from coal to natural gas for electricity generation around the world on average reduces emissions by 50 per cent, according to the International Energy Agency (IEA). 
In Asia, switching to Canadian natural gas could reduce emissions by up to 62 per cent, according to a June 2020 study published in the Journal for Cleaner Production. 
Along the pipeline route, Coastal GasLink teams are taking care to protect the environment as they build. Case in point, the project will use "micro-tunnelling" to cross underneath the Morice River in Wet'suwet'en territory near Houston, B.C. 
According to the Canada Energy Regulator, which closely monitors pipeline water crossings at all stages, "trenchless" methods like micro-tunneling require little or no construction in the water, meaning there is little to no disturbance to the river bed or banks. 
Myth: It is bad for Canada 
Wrong. Coastal GasLink and LNG Canada are helping Canada's economic recovery and will provide jobs, government revenues and environmental leadership for decades to come. 
There were 3,768 people working across the Coastal GasLink project as of January 31, 2022, in addition to approximately 4,000 working at the LNG Canada site. 
The LNG export terminal alone is expected to generate approximately $23 billion in government revenues just in B.C. over the next 40 years — new resources for health care, schools, child care and other government-supported services, the province has said. 
Canada's LNG opportunity could spark an employment wave that rolls across the country over the long term, according to a 2020 report by the Conference Board of Canada. 
In a scenario based on relatively conservative expansion, the Conference Board estimated that Canadian LNG could support 96,550 direct, indirect and induced jobs annually across the country between 2020 and 2064. 
"Post-pandemic, the Canadian economy will need stimulus. An LNG industry brings long-term investment and production that can contribute to the country's economic recovery," the Conference Board said. 
The unaltered reproduction of this content is free of charge with attribution to Canadian Energy Centre Ltd.