Indigenous communities will have a new opportunity to assert their environmental expertise and traditional knowledge in coastal waters if Project Reconciliation has its way.
Project Reconciliation, a leading Indigenous group pursuing ownership of the Trans Mountain pipeline expansion (TMX) project, is exploring a venture with a large ship building company to jointly own a new fleet of tankers to further protect Indigenous interest around land and water – which could lead to a new standard for shipping in Canadian waters.
"Owning ships speaks to coastal First Nations' traditional way of living and what they are exposed to and see looking out their windows every day," says Michelle Corfield, who is the group's Marine and Environmental Advisor and a member of Ucluelet First Nation on Vancouver Island.
First Nations traditionally experience restrictions and limitations in owning assets on reserve which has complicated some of the discussions around what control and influence can be exercised by owning a multi-billion-dollar pipeline says Corfield.
Coastal Nations historically used boats to build substantial Indigenous trade networks, carrying goods between communities, so the new shipping partnership has helped them embrace the possibility for TMX ownership and helped demonstrate what control of both pipeline and tankers gives to Nations to protect the environment.
In her conversations with First Nations on Vancouver Island, she is often confronted by the amount of fear that environmental groups have injected into the TMX conversation. She says Project Reconciliation plans to address that fear with advanced training through the Marine and Environmental Response Program (MERP)
"When you empower someone with knowledge it goes a long way in addressing the fear around an issue," says Corfield. "This training plan looks at empowering local Indigenous people to protect their land and water through recognized certifications."
Trans Mountain already has a strong track record when it comes to being coastal custodians, loading marine vessels at the Westridge Marine Terminal in Burnaby since 1956 without a single tanker spill. With plans for increased tanker traffic at the port with the pipeline's expansion, further safety measures are being implemented including extended tug escorts, enhanced situational awareness and later disembarking by helicopter of ships' pilots.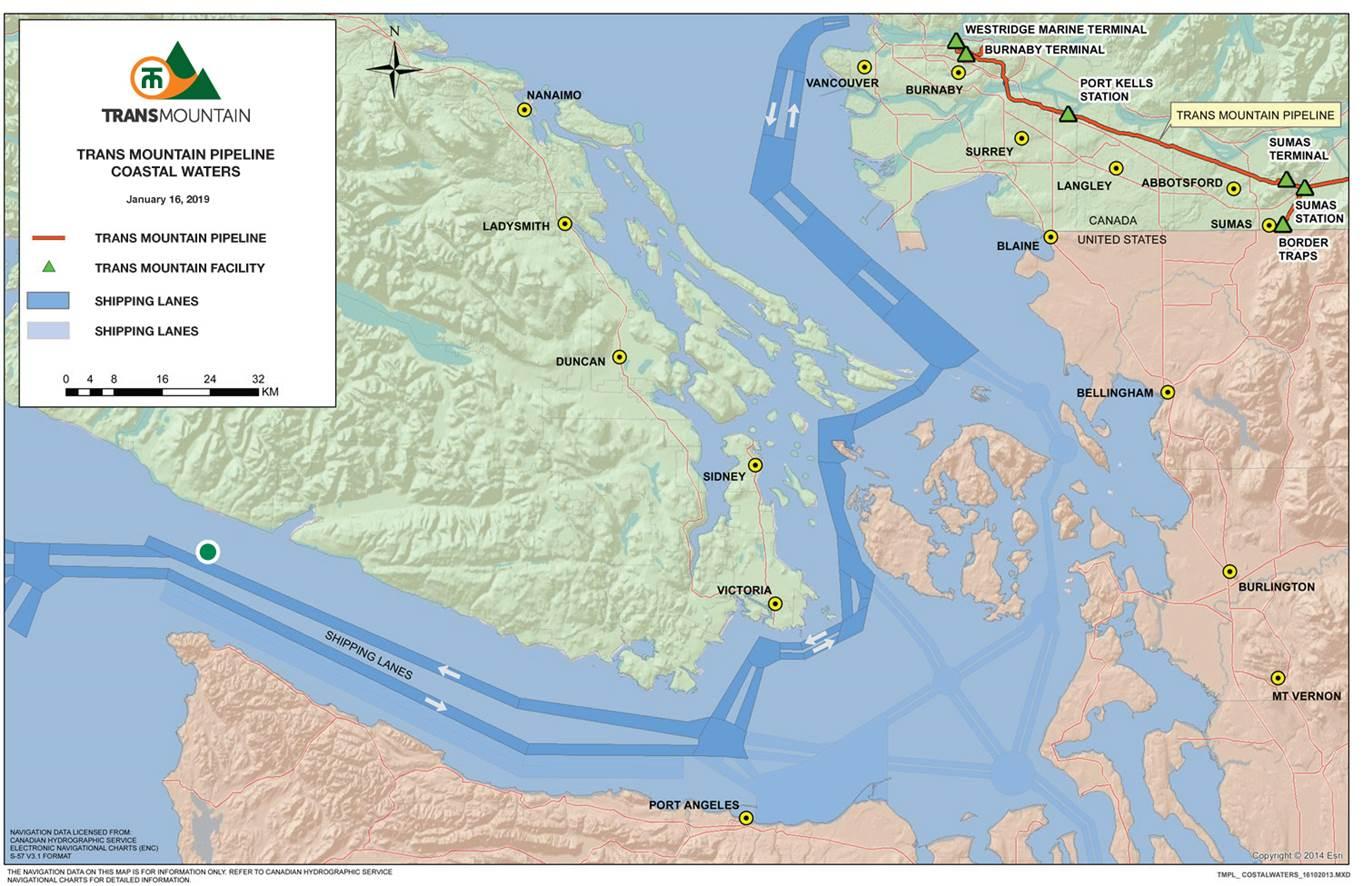 With this group of trained Indigenous people protecting their own land through MERP, Project Reconciliation is beginning to realize that it cannot solely focus on owning a pipeline, but also assuming responsibility for moving hydrocarbons to final markets in the most environmentally responsible way possible.
This partnership could mean influencing the design of new tankers that transport the product from TMX, with engines that generate less noise as well as outfitting the tankers with green technology that utilizes different types of fuel.
"If you can use battery powered engines for ferries and other smaller ships, you can certainly use battery powered engines on tankers going 5 knots in the Salish Sea," says Corfield.
Corfield says Coastal Indigenous people must be listened to when coming up with proposed solutions to concerns with Trans Mountain and its shipping routes.
"Decisions made on the Salish Sea cannot be made in Ottawa alone," she says, adding they must be made with the people who the project impacts the most.
For more information on Project Reconciliation check out their website at www.reconciliationpipeline.ca