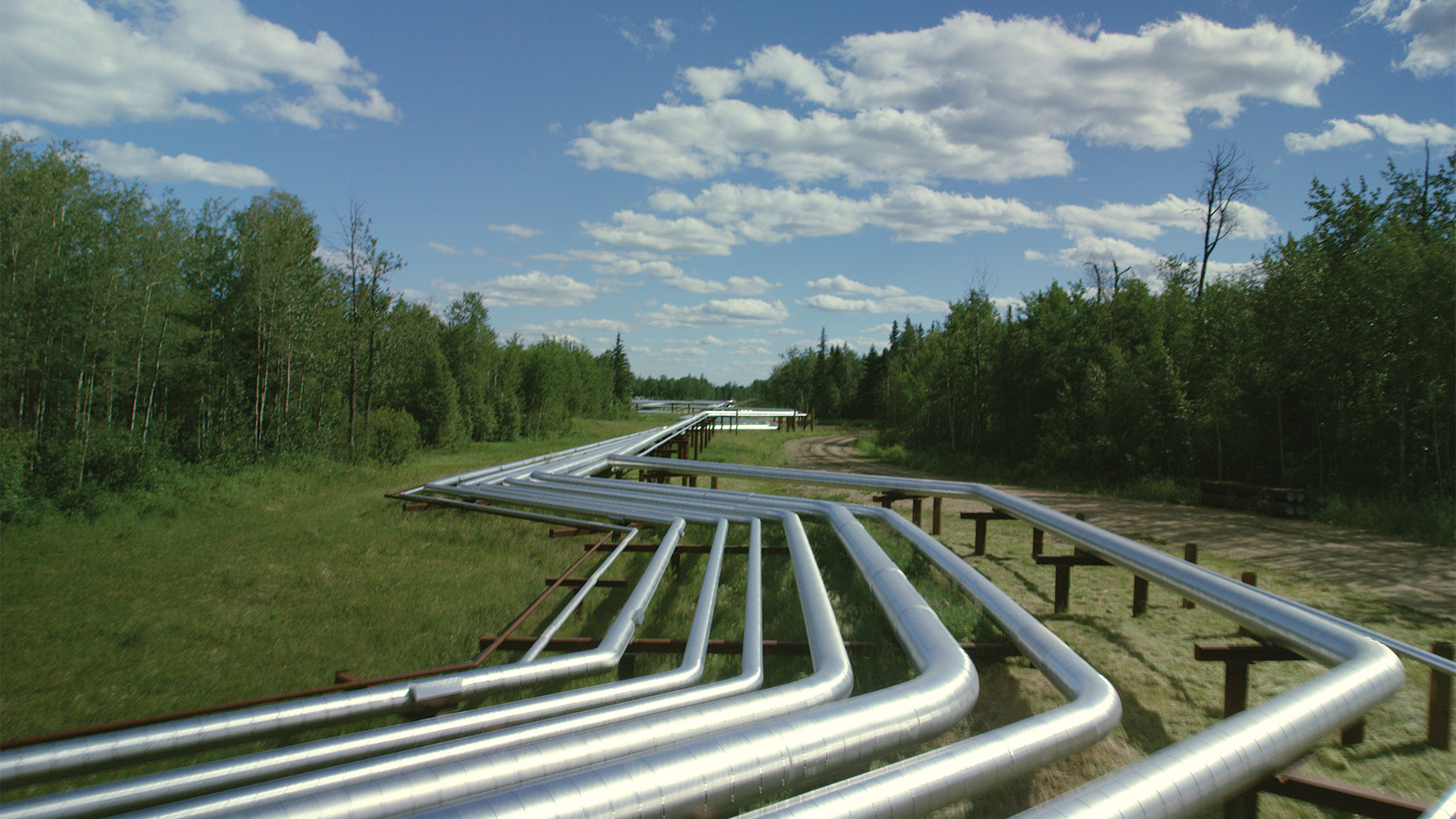 Every Friday morning, the CEOs of Canada's six largest oil sands producers meet to discuss one of the most important initiatives ever undertaken in this country. 
Collectively responsible for about 3 million barrels per day of oil production – 65 per cent of Canada's total – they are fierce competitors on many fronts. But not this one. Together, they have committed to reach net zero emissions by 2050.  
"Everybody's success is for the benefit of all, and anyone's failure hurts us all," says Kendall Dilling, president of the Pathways Alliance, a coalition of Canadian Natural Resources, Cenovus Energy, ConocoPhillips Canada, Imperial, MEG Energy and Suncor Energy.  
"This is not by any means the first time we've collaborated on environmental issues as a sector. But the spirit of collaboration is the strongest it has ever been." 
The oil sands industry's history is filled with technological innovations that completely changed its outlook. Today's challenge is reducing emissions. 
Energy transition needs energy security 
At the core of the Pathways Alliance is the recognition that the world will continue to require responsibly produced oil long into the future. Greenhouse gas emissions need to come down to help fight climate change, and technological innovation is the solution.  
"You cannot have energy transition without energy security. Right now to have energy security, you need to have oil and gas. That's the reality we're going to have for many, many years," says Kevin Birn, who leads S&P Global's Centre of Emissions Excellence and serves as chief analyst for Canadian oil markets. 
"We have to improve the environmental performance of the things we use today while we incorporate the use of greener options for tomorrow." 
Focus on carbon capture and storage 
For the Pathways Alliance, it starts with carbon capture and storage (CCS).  
CCS technology works by capturing CO2 emissions at industrial sites. The CO2 is then transported by pipeline to areas suitable for safe geological storage deep underground. There, it is permanently trapped and remains out of the atmosphere. 
Canada – and Alberta in particular – has been a pioneer in the development of CCS, says James Millar, CEO of the International CCS Knowledge Centre.  
"Our country is home to at least five of the world's 30 existing commercial-scale CCS facilities and we account for approximately 15 per cent of current global CCS capacity even though we generate less than two per cent of global CO2 emissions," he says. 
The Pathways Alliance plans to use CCS as the foundation to reduce emissions by 22 million tonnes per year by 2030 (from a total of 68 million tonnes in 2019) on the way to net zero in 2050. 
Building on Canada's CCS experience 
Pathways will be one of the world's largest CCS projects, rivalling the size of the East Coast Cluster being developed in the United Kingdom.  
That project, which will store up to 27 million tonnes of CO2 per year, is expected to remove almost 50 per cent of the U.K.'s industrial sector emissions, with operations starting in 2025.  
Since 2000, CCS projects in Canada have safely stored more than 46 million tonnes of CO2, or the equivalent of removing more than 10 million cars from the road.  
"The beauty of CCS is that it is technology we're very familiar with and really is a part of our day-to-day operations," Dilling says. 
Pathways plans to build a 400-kilometre pipeline to carry CO2 captured ultimately from more than 20 oil sands sites in northern Alberta to a storage hub near the community of Cold Lake.  
CCS operations could start in 2026 for projects that exist near the storage hub and don't need access to the new pipeline.   
"The pipeline wouldn't be done until the 2028 timeframe at the earliest, and then you would tie in the northern oil sands sites once the pipeline is in place," Dilling says. 
A suite of technology solutions 
But CCS is not the only technology that is expected to help Canada's oil sands producers reach net zero emissions.
Pathways says it plans to spend $16.5 billion on its foundational CCS project by 2030, as well as $7.6 billion on other emissions reduction projects.  
Over a multi-phase plan, Pathways says it will advance technologies that reduce steam requirements, incorporate the use of hydrogen and geothermal energy, reduce requirements for mine haul trucks, better manage fugitive emissions, and add direct air capture and small modular reactors.  
"What the oil sands industry is talking about doing is not a small-scale endeavor," Birn says.  
"We're talking about earthen work, concrete and steel projects the scale of which we haven't frankly seen since 2009, and in a rather quick period of time."  
Dilling says more than 200 people from the companies in the Pathways Alliance are working to advance the industry's projects as fast as they can.  
"We are absolutely working right now under the assumption that we will get to a place where we have the regulatory and fiscal framework in place to allow these kinds of projects to proceed." 
The unaltered reproduction of this content is free of charge with attribution to Canadian Energy Centre Ltd.