New estimates raise the number of jobs that could be impacted by a shutdown of the Line 5 pipeline in Ontario, Quebec and the U.S. Midwest to more than 60,000.
Nearly 34,000 jobs could be lost in Ohio, Michigan, Indiana and Pennsylvania if Michigan closes the pipeline, according to a report Monday by the Houston, Texas-based Consumer Energy Alliance (CEA).
That's in addition to estimates of up to 5,000 direct and 23,500 indirect jobs at risk in Ontario, plus more in Quebec.
"It's thousands of jobs in Michigan, thousands of jobs in Ohio, thousands of jobs in Ontario, and thousands of jobs in Quebec. The ripples are going to start spreading out and it's going to impact a lot of people," says Jason Hayes, director of environmental policy at the Michigan-based Mackinac Centre for Public Policy.
The CEA study, which focused on impacts of a shutdown in the U.S. Midwest, found that closing the line would result in a US$20.8-billion loss in economic activity and "a continuation of the exodus of people and jobs to other parts of the country."
Line 5 carries oil and natural gas from Western Canada to the U.S. Midwest, as well as Ontario and Quebec. It supplies about 45 per cent of the petroleum required by the region's refineries, processed into products including 55 per cent of Michigan's propane requirements, 100 per cent of the jet fuel used at Toronto's Pearson Airport and more than half of the jet fuel for the Detroit Metro Airport.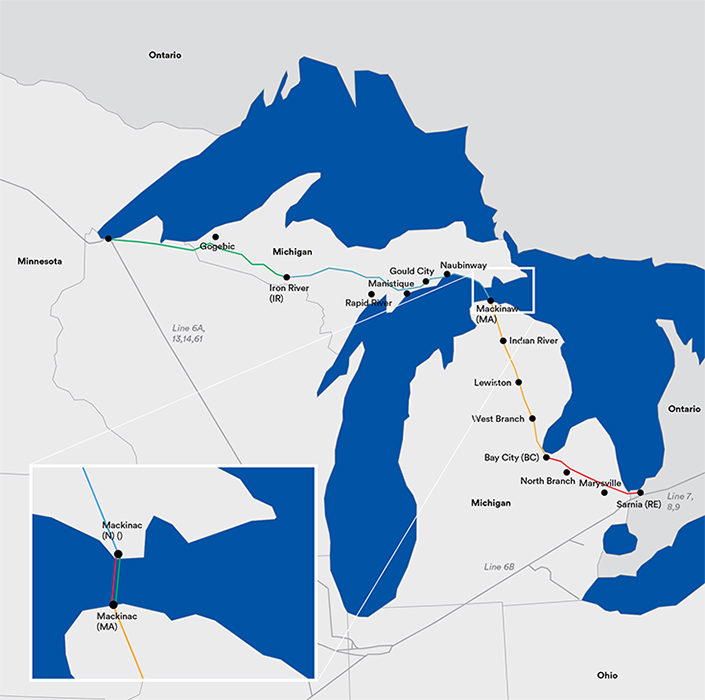 In Michigan, Line 5 crosses the Great Lakes' Straits of Mackinac for approximately seven kilometres, where it has been safely operating since 1953 without a single leak. However, the Michigan governor has set May 12 as the deadline for it to be shut down, based on safety concerns.
Pipeline operator Enbridge is not planning to comply with the deadline. A U.S. court-ordered mediation process is underway between the company and the State, with Enbridge arguing that the pipeline's operations fall under federal jurisdiction and are protected by the 1977 Transit Pipeline Treaty between the U.S. and Canada.
Tunnel project to bring jobs, certainty
"I think all of us are hoping that May 12 continues to be a day of exchanging ideas and moving forward and hopefully at some point convincing everyone that Line 5 remains an essential piece of our infrastructure, whether we like to use and rely on hydrocarbons or not," says Derek Dalling, executive director of the Michigan Propane Gas Association (MPGA).
"Line 5 is able to keep propane a very safe, reliable and affordable commodity. Without Line 5, that means transportation costs go up and those obviously just have to be passed on to the end user."
Transporting the same amount of crude oil and natural gas liquids as delivered by Line 5 would require the less safe travel of 2,000 trucks or 800 rail cars going one-way each day. A study conducted on behalf of the State of Michigan found that alternatives to Line 5 would likely increase the price of propane on both a wholesale and retail level.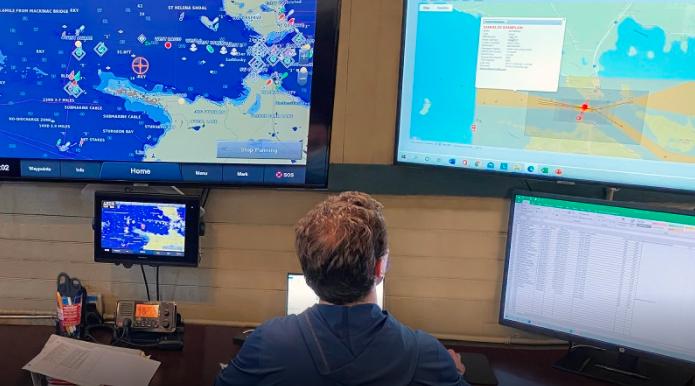 Dalling said MPGA members are firmly on board with Enbridge's $500-million plan to replace the existing Line 5 with a new pipeline housed in a concrete tunnel underneath the lakebed. Subject to permit approvals, Enbridge targets completion of the tunnel in 2024.
"We think that, for lack of a better analogy, it's the belt and suspenders approach to it, making a safe pipeline even safer," Dalling said.
"With Enbridge paying for it for themselves, it just makes sense. There's no taxpayer funds involved. The biggest thing is they need Line 5 to continue to be operational so that they can pay for that half a billion dollar project. The high paying jobs that it will bring to our region, the safety, the extra certainty it will bring just made us get on board the tunnel project from day one."