Local community and business leaders are asserting their continued support for Enbridge's Line 3 replacement project as protestors try to block pipeline construction in the weeks leading up to a critical court decision.
The Minnesota Court of Appeals is expected to rule on a legal challenge to overturn the state regulator's approval of the project. Construction is about 60 per cent complete on the final leg of the pipeline, which stretches 540 kilometres through Minnesota.
"It just makes common sense and it protects our environment," Bob Vlaisavljevich, mayor of Eveleth, Min., said in a statement posted by the organization Minnesotans for Line 3.
"There are a lot of people working on that project from here…The economic impact is going to be immediate and go a long way to changing the area."
The project is replacing existing aging infrastructure that was built in the 1960s with a new, stronger pipeline that incorporates advanced technologies to adhere to the latest environment and safety standards.
For decades, Line 3 has helped safely move oil and petroleum products from Canada to refineries in Minnesota and other markets in the U.S. and Eastern Canada. After identifying required repairs in 2008, Enbridge voluntarily restricted the line to half of its designed capacity. The new pipeline will restore its original operating capacity of up to 760,000 barrels per day.
Construction recently resumed after a planned pause from April to June. In its June 2021 community investment update, Enbridge reinforced its target to bring Line 3 into service by the end of this year.
To date, Line 3 has contributed to the creation of over 5,400 jobs out of a projected 8,600 over completion of the two-year project. More than half of these jobs are attributed to local construction, hospitality and manufacturing. Roughly 562 tribal members are part of the workforce.
Enbridge says it has invested US$180 million so far in Tribal spending, including pipeline inspector apprentice programming, contracting, procurement, and job fairs.
Over 100 Native-American owned businesses were identified by Enbridge for contractor selection, and Tribal monitors were hired to ensure cultural resources are protected throughout the project cycle.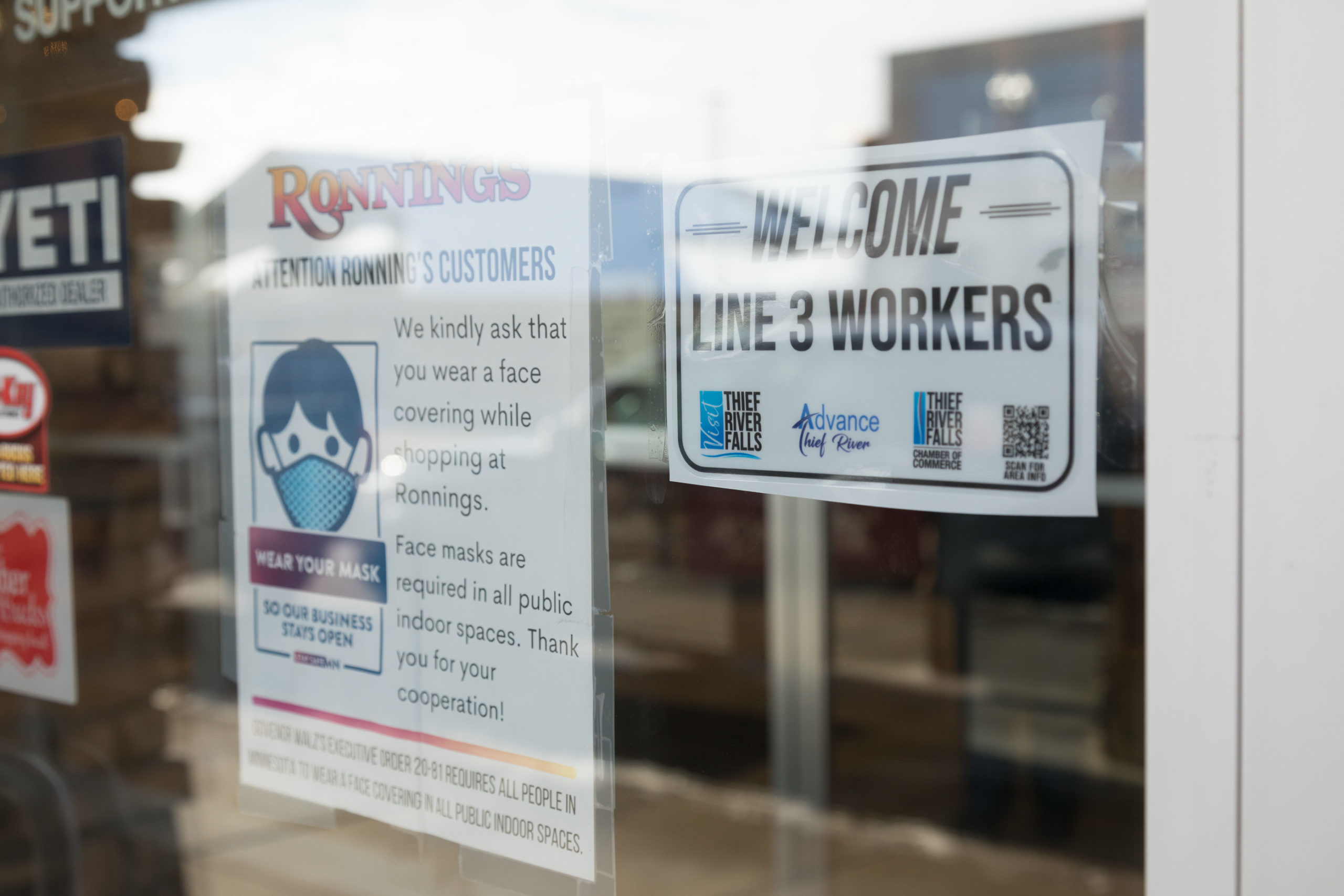 Local governments applaud investment
The total US$2.6 billion economic impact Line 3 will have on the state of Minnesota includes US$334 million in worker payroll (50% to local workers) and a US$162 million construction-related gain for local economies.
Enbridge has navigated six years of environmental review and dozens of permits related to Line 3, and as a result, local municipalities are expressing their gratitude for the company's endurance.
"In 2020, a year that saw many businesses forced to cut hours or lay off workers, Enbridge spent nearly $25 million on folks who live or work in the great state of Minnesota," Gonvick city council representative Stacy Halvorson wrote in a letter to the Grand Forks Herald.
Support for the project has skyrocketed since the start of construction in December 2020. An April poll showed that 80 per cent of people in the community believe that the project should be allowed to complete construction, while 91 per cent of respondents said that Line 3 has been important to hotels, restaurants and small businesses in the area, Halvorson said.
"Here in Northern Minnesota, it is clear that the Line 3 project is welcomed and appreciated."
Babbitt, Min. mayor Angela Zupancich highlighted in a letter to the Duluth News Tribune the millions Enbridge has paid in taxes that the state government is now debating how to allocate.
"Without those tens of millions of dollars, our legislators would have an even harder time figuring out their budgets," she wrote.
"Lawmakers and citizens alike should be celebrating Enbridge and its incredible investment in our state and for our budget."
According to Enbridge, the new Line 3 will provide an additional US$19.5 million in annual property taxes to Minnesota after its first year in service.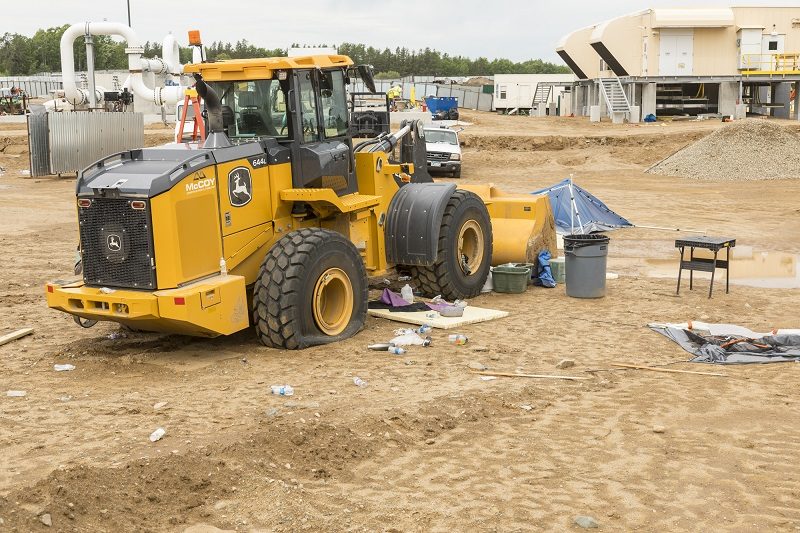 Protests vs. Progress
In addition to voicing their support for Line 3, municipalities and local unions are expressing their concerns over the risks faced by workers as protestors gather on construction sites.
"Everyone should be able to go to work in the morning and safely make it home at the end of the day to their families," local union group treasurer Roderick Alstead said in a letter to the Duluth News Tribune.
In response to recent protests, he said his union "loves a good debate and for people to demonstrate how they feel regarding a particular matter. But it is imperative that we all do this in a peaceful, non-confrontational manner."
Thief River Falls mayor Brian Holmer addressed protestors in a statement on behalf of Minnesotans for Line 3 asking for a show of respect towards the community after protestors "trespassed and vandalized equipment that has impacted a Native American construction company."
Ultimately, these actions prevent people from going to work, he said.
"It's time for the protests to stop, for work to continue, and to make sure Line 3 is completed."
The unaltered reproduction of this content is free of charge with attribution to Canadian Energy Centre Ltd.