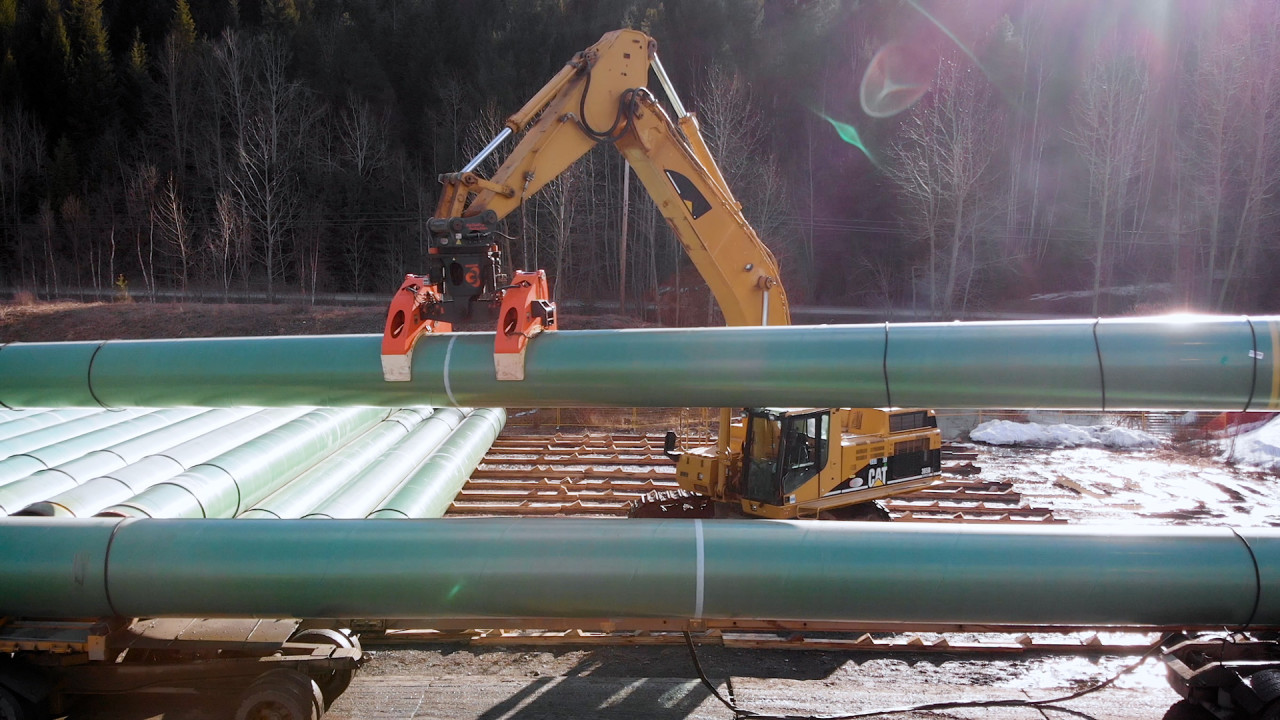 The Coastal GasLink pipeline project has awarded new contracts to six Indigenous businesses to help advance the project to its expected completion this year.  
Michels Canada, one of four prime contractors on the project, finalized agreements in January with Atsiyan Services LP (Stellat'en First Nation), Kyah Devlopment Corporation. (Witset First Nation), Yinka Dene Economic Development Limited Partnership (Wet'suwet'en First Nation), Natanlii Development Corporation (Skin Tyee Nation), Hunust'ot'en Investment Corporation (Nee Tahi Buhn Band) and Ts'il Kaz Koh Development Corporation (Ts'il Kaz Koh First Nation). 
The companies will work on section six of the project, stretching approximately 86 kilometres between Burns Lake and Houston, B.C. The entire pipeline – about 670 kilometres – is being built in eight sections from Dawson Creek, B.C. to the LNG Canada terminal in the Port of Kitimat.  
Two sections were completed in 2022, and two more are approaching 100 per cent of pipe installed.  
All the project's prime contractors have signed agreements with Indigenous communities in whose territories they are operating, Coastal GasLink says. 
"Nearly 10 years ago we committed to building a project that would benefit local communities and workers while respecting the environment," vice-president Sonya Kirby said in a statement.  
"Together, we are leading the way in terms of how energy projects are developed in Canada, with meaningful Indigenous involvement." 
Coastal GasLink has made significant progress working with Indigenous communities along the pipeline route. In March 2022, the project made the milestone announcement that 16 First Nations signed agreements with TC Energy, Coastal GasLink's parent company, to purchase a 10 per cent equity stake in the pipeline once it is completed. 
These agreements are in addition to benefit agreements with all 20 elected First Nation governments along the route and over $1.5 billion in employment and contracts with Indigenous and local businesses. According to Coastal GasLink, more than a third of the project's work so far has done by Indigenous workers. 
Along with employment, training and economic partnerships, the project is supporting environmental remediation with Indigenous communities. Last year Coastal GasLink partnered with the Nak'azdli Whut'en on a project which released 60,000 sockeye salmon fry into the Stuart River near Fort St. James, a tributary of the Nechako River that flows into the Fraser, then the Pacific Ocean. 
Indigenous participation in Canada's oil and gas industry is growing. Last year, a total of 39 communities in B.C. and Alberta launched ownership of major pipelines, and two proposed Indigenous-owned LNG projects advanced through the regulatory process.  
The unaltered reproduction of this content is free of charge with attribution to Canadian Energy Centre Ltd.