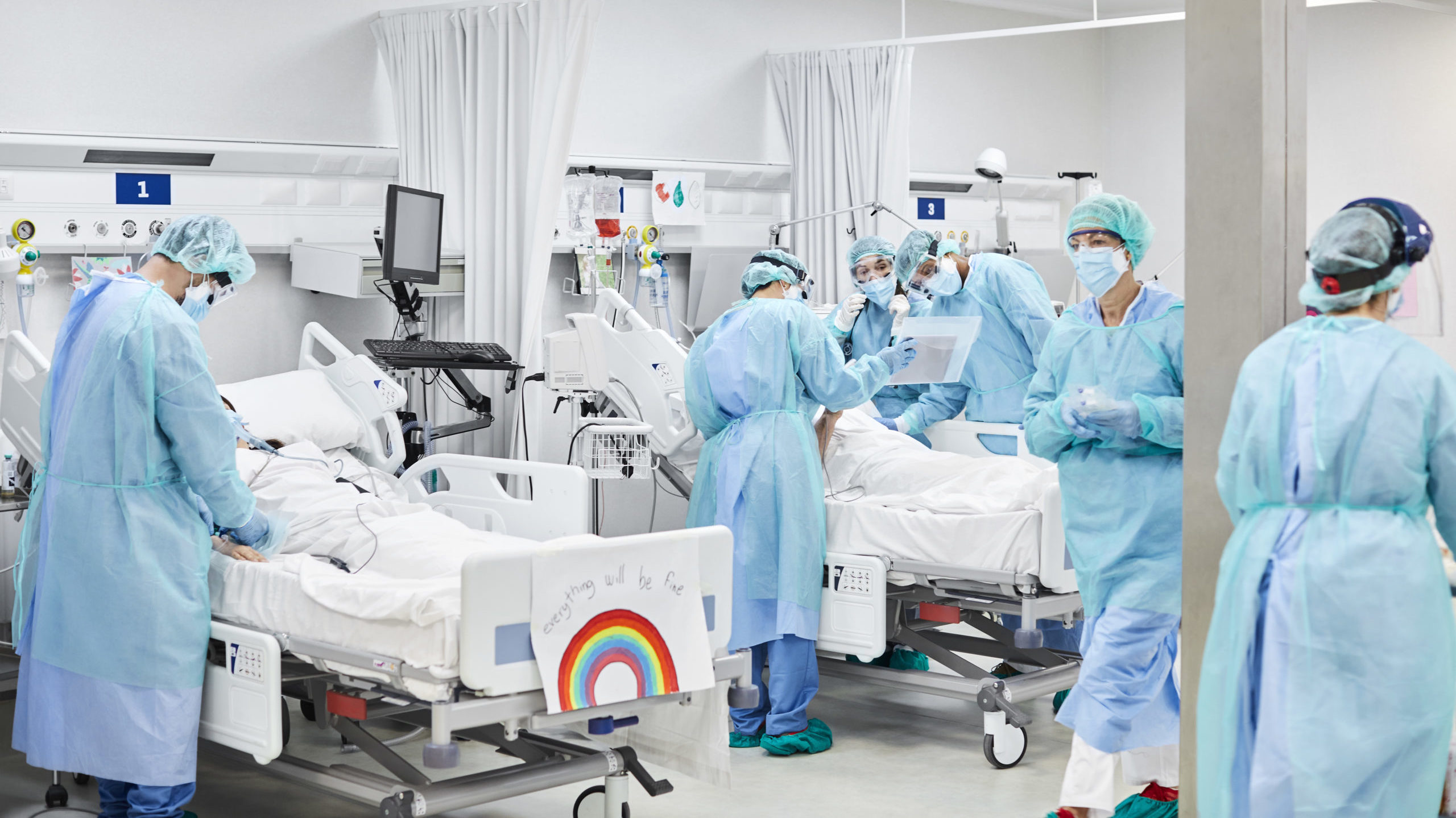 Modern medicine relies on petroleum not only to power hospitals and transport patients, but to manufacture equipment and pharmaceuticals as well.
Reduced availability of petroleum supply would severely impact the healthcare system, according to a 2011 study published in the American Journal of Public Health (AJPH). 
The authors state that several others "have highlighted health care's exposure to declines in petroleum production, but the issue has received little attention from economists or policymakers, and little has been done to further assess and manage the potential risk."  
Ten years later, it is difficult to find any updated research associated with these risks, which is why it is important to acknowledge the major contributions of oil and gas products to the healthcare sector.  
How are petroleum-based products being used in healthcare? Here is a breakdown: 
Power 
Energy consumption in hospitals is largely due to space heating and cooling, steam production, ventilation, high powered lighting, equipment usage, hot water, and cooking.  
According to a 2018 energy retrofit guideline, natural gas provides approximately two-thirds of the typical Canadian hospital's energy requirements.   
The remainder is fulfilled by electricity, which can be generated from natural gas, coal, hydro, wind, solar, biomass or nuclear sources.  
Transportation 
STARS air ambulance responded to 1,255 events for the 2019/2020 reporting year, and more than 500 ambulance vehicles respond to over 550,000 medical events each year in Alberta alone. 
In Ontario, non-profit air ambulance service Ornge sent helicopters and fixed wing aircraft on more than 8,000 missions last year, travelling over 17 million kilometres to ensure life-saving care for critical patients. 
Ambulances run on gasoline and diesel and helicopters run on aviation fuel. Although distances traveled and fuel used are not routinely tracked, these transport services are fuel intensive and dependent.  
Personal Protection Equipment (PPE) 
While donning PPE is common practice in healthcare centres, demand for the equipment increased significantly with the onset of the Covid-19 pandemic. The introduction of high-traffic testing centres and new safety procedures within hospitals require healthcare workers to put on a new gown each time they enter a room to attend to a patient.  
In many cases, PPE is produced using petrochemicals, including gloves, respirators, goggles, gowns, and face shields.
Most of the main components of an N-95 mask are made from petroleum products such as polyethylene and polypropylene, polymers derived from natural gas and produced during the petroleum refining process.  
Much like N-95 respirators, the protective isolation gowns worn by medical professionals and visitors in hospital are manufactured according to specific standards and are made of basic synthetic fibers from polypropylene, polyester, and polyethylene, which offer increased protection from liquid penetration, like plastic films.  
Medical Equipment 
Virtually any piece of medical equipment that contains plastic is made possible by oil and gas. The availability of these plastic devices has become linked to high quality medical care, and therefore patient health. 
Pharmaceuticals 
According to the AJPH study, "approximately 3% of petroleum production is used for pharmaceutical manufacture, but nearly 99% of pharmaceutical feedstocks and reagents are derived from petrochemicals."  
The chemical reactions that result in these feedstocks that produce aspirin, penicillin and more involve the use of organic molecules found in petroleum.  
In addition, polymers are used to make pill capsules and coatings – including that time-release coating on your extra strength Tylenol.  
Packaging is also made from plastics and keeps medication sterile, child-resistant, and safe from accidental breakage. 
Canadian Plastics  
The Chemistry Industry Association of Canada estimates 70,000 products used by Canadians every day are made from plastics.  
Canada's plastics industry is committed to solving the plastic waste problem and has set a goal to make 100 per cent of plastic packaging recyclable or recoverable by 2030.  
The production of highly recyclable plastics such as polyethylene is imperative to meeting this goal.   
Through innovation and technology, the petrochemical industry is transitioning towards a "circular economy" where materials are reused and recycled in a closed and sustainable loop.   
The unaltered reproduction of this content is free of charge with attribution to Canadian Energy Centre Ltd.