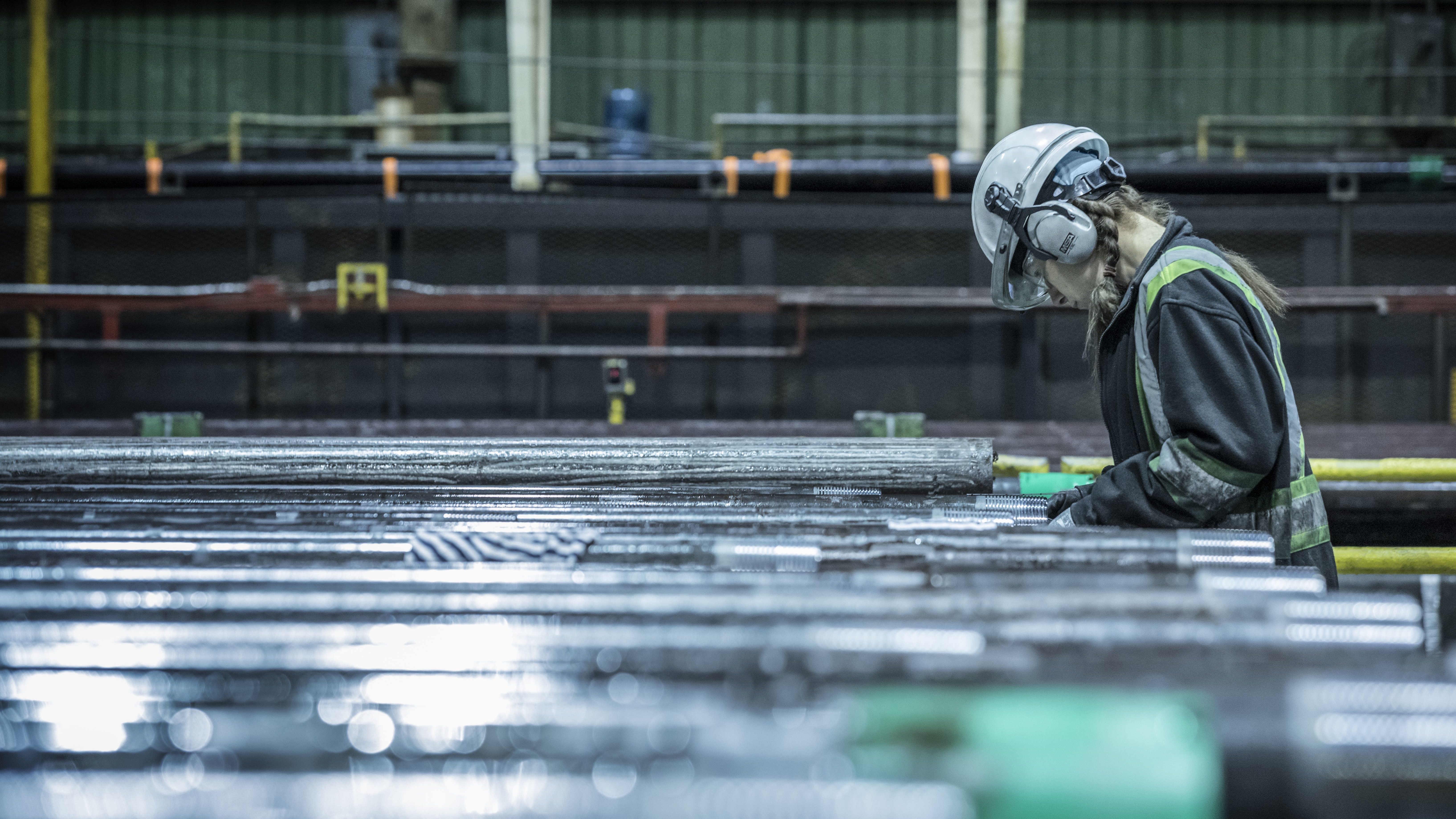 One of the largest employers in Sault Ste. Marie, Ontario is nearing completion of a major project that will support jobs as the province and country work to recover the economy from the COVID-19 pandemic.
The $36-million expansion of the Tenaris Algoma Tubes steel pipe mill is based on expectations and commitments by the company and its oil and gas customers that demand for Canadian natural gas and natural gas liquids will continue to be important.
"As the world is looking for strategies that help reduce GHG emissions, our natural gas and our liquids are an important resource. We've continued to invest in our manufacturing capabilities to serve our Canadian oil and gas clients even in these down times, and we're going to continue looking at other ways to invest in the future," says Tenaris vice-president Dave McHattie.
"There are a lot of negative winds, but we do see that the world needs more Canada, and Ontario is going to benefit as much as Western Canada benefits because the supply chain links are very strong. We are continually working with the oil and gas industry to illustrate these benefits."
Cody Alexander has worked at Algoma Tubes since December 2001, not long after its opening in September 2000. A team leader at the plant, he is also president of United Steel Workers Local 9548, which represents its hourly employees.
"Canadian oil and gas benefits our city in Sault Ste. Marie because of our employment. We're a higher wage earner; we make good money manufacturing with steel," he says.
Alexander sees the opportunity for increased employment at Algoma Tubes with increased Canadian oil and gas activity. So does Rocco Rossi, CEO of the Ontario Chamber of Commerce.
Oil and gas and recovery
Economic development activity that generates and sustains work at plants like Tenaris Algoma Tubes is critical to recovery for the province and the country, Rossi says.
"When we think of oil and gas, we typically think 'Well, that's an Alberta issue. That's a BC issue. Maybe that's a Newfoundland issue.' But what we need to understand is that this is very much a Canadian issue and an Ontario issue," Rossi says.
"There is no way for Canada and for Ontario to come back strong from the pandemic-induced recession without all aspects of our economy firing on all cylinders, and that very much includes the oil and gas industry."
Oil and gas and Ontario
Oil and gas development has substantial economic benefits for Ontario, according to new Canadian Energy Centre research. In 2016, the most recent year of data available, oil and gas development supported over 68,000 jobs in Ontario and added $7.3 billion in nominal GDP to the Ontario economy.
The oil and gas industry's purchases from more than 1,000 businesses in Ontario extend beyond manufacturing into professional, scientific and technical services, finance and insurance, and transportation and warehousing.
"It's helpful for supply chain companies; it's hugely helpful for our financial sector, for the TSX, banking, accounting, engineering," Rossi says, adding that"The oil and gas industry, and it really doesn't get enough attention, is the single largest investor in cleantech and alternative energy."
According to a study by Global Advantage Consulting Group, oil and gas companies were responsible for $1.45 billion of $2 billion total spent in Canada on cleantech in 2016.
"Many of those companies are right here in Ontario," Rossi says.
New markets, new opportunities
Based on the world's current trajectory, both oil and gas demand are expected to continue growing into the 2040s, according to the International Energy Agency's World Energy Outlook 2020.
Alexander sees the opportunity for Ontario, but recognizes the need for new pipelines in order to realize the benefits. In particular, he would like to see a pipeline built to transport oil from Western Canada to Eastern and Atlantic Canada for consumption and export.
"Just selling oil and gas down to the US being our main customer when they're becoming energy independent is not working anymore. We'd really like to see an Energy East pipeline, [and] we'd like to see more pipelines towards Asia," he says.
"We're of the mindset that if Canada was using Canadian oil in the east instead of shipping it south and then buying it back and importing from the Middle East, that we would have enough tonnage to work all the time."
Rossi also points to Canada's opportunity to supply liquefied natural gas (LNG) to help displace coal used for electricity in Asia.
"If we help to contribute to converting the massive amount of energy produced by coal in countries like China and India to natural gas, that contribution to substantially reducing GHG emissions globally would be far greater than anything we could do as consumers in Canada alone," he says.
"Oil and gas are not going to disappear overnight. There's going to be an industry, and I'd much rather it be an industry led from a country like Canada that has commitment to environmental standards, that has commitment to labor standards, and that has commitment to providing opportunity to our Indigenous peoples. All of that points to Canada having a key role in that transition and in showing the way."