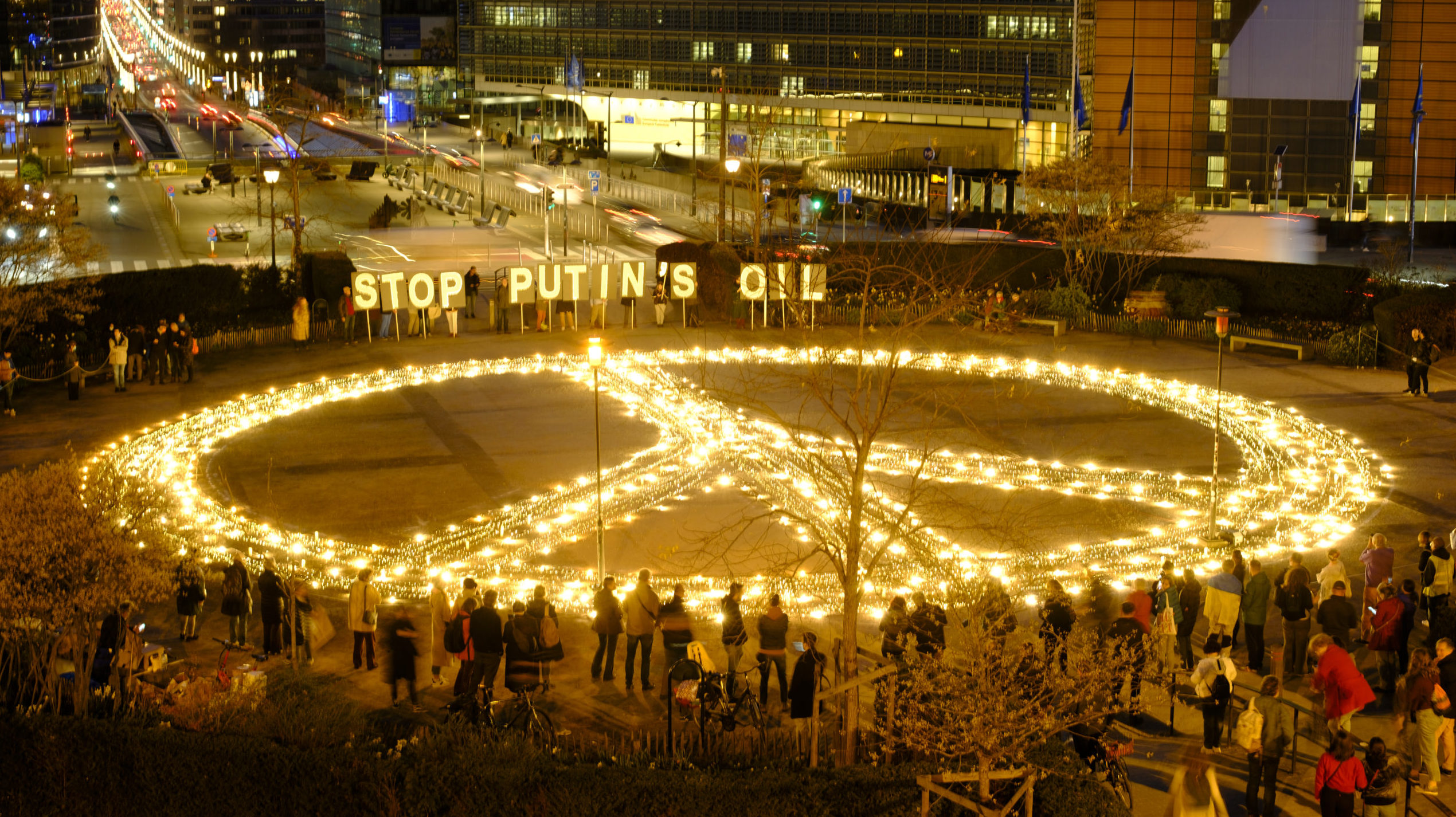 At a time when the world, especially Europe, is facing an energy crisis and energy security is being called into question everywhere, U.S. activist group 350.org is pushing even harder to cut off funding for oil and gas.
A recent press release asks supporters to donate so that the group can "launch climate mobilizations all over the globe to dismantle the fossil fuel industry."
Calling for the end of the oil and gas industry is wrong on so many levels, especially for Canada, Canadians and the world.
 The global oil and gas divestment campaign started by 350.org targets university endowment funds, governments, public pension funds and banks, demanding a blanket decision that any company involved in oil and gas be eliminated from the investment pool.
 Canada's oil and gas sector is a main target.
But if the oil and gas that society wants and needs is not provided by Canadian listed private-sector companies – with their exemplary environmental and governance standards – it will come from state-owned suppliers in such countries as Saudi Arabia, the Gulf States, Iran, Venezuela and Russia.
We are seeing this play out in real time today.
In a recent article in the Financial Post, finance professor William McNally writes, "As the west divests…Vladimir Putin and others have been more than happy to pick up the slack. Worldwide production has not fallen. Instead, western divestment has helped enrich and embolden non-western actors. Divestment won't stop fossil fuel production because it does nothing to reduce actual energy demand."
As university endowment funds, governments, public pensions and banks come under more and more pressure to divest, the question to ask is: do the small groups of people who vote for divestment - whether it be boards of governors at universities, municipal councillors or other government representatives, boards of directors at pension plans and banks – understand what they are voting for? 
A vote for divestment does not change the fact that the world's energy mix is still over 80 per cent oil and gas. This number is not changing anytime soon either. The International Energy Agency reports that oil and gas "will continue to make a major contribution to the global energy mix through to 2050."
That is more than 25 years away.
A vote for divestment does not lead to global emission reductions. In fact, according to the IEA, global C02 emissions rebounded to their highest level in history in 2021. So as divestment pledges have been increasing, global emissions have also been increasing.
A vote for divestment does not reduce energy demand. Energy consumption around the world is booming and is predicted to continue increasing for decades as the world's economies grow and poverty is reduced.
A vote for divestment does not help Canada and Canadians.  
Our resources sector is the most productive sector in the country. These businesses are Canada's biggest exporters. Resources and manufacturing are the second and third largest contributors to Canada's GDP.  
Virtually every company on our stock exchanges and beyond relies on oil and gas to fuel their operations. Our resource companies operate under some of the highest environmental and governance standards in the world and are investing in carbon tech and cleantech solutions to reduce emissions.  
Canada's oil and gas companies should be the suppliers of choice for U.S., Europe and the world, not the target of divestment campaigns that will not change energy demand or reduce emissions.  
Gina Pappano is the former head of market intelligence at the Toronto Stock Exchange and executive director of InvestNow Inc., a non-profit dedicated to demonstrating that investing in Canada's resource sectors helps Canada and the world. Join the movement and pass the InvestNow resolution at investnow.org. 
The unaltered reproduction of this content is free of charge with attribution to Canadian Energy Centre Ltd.