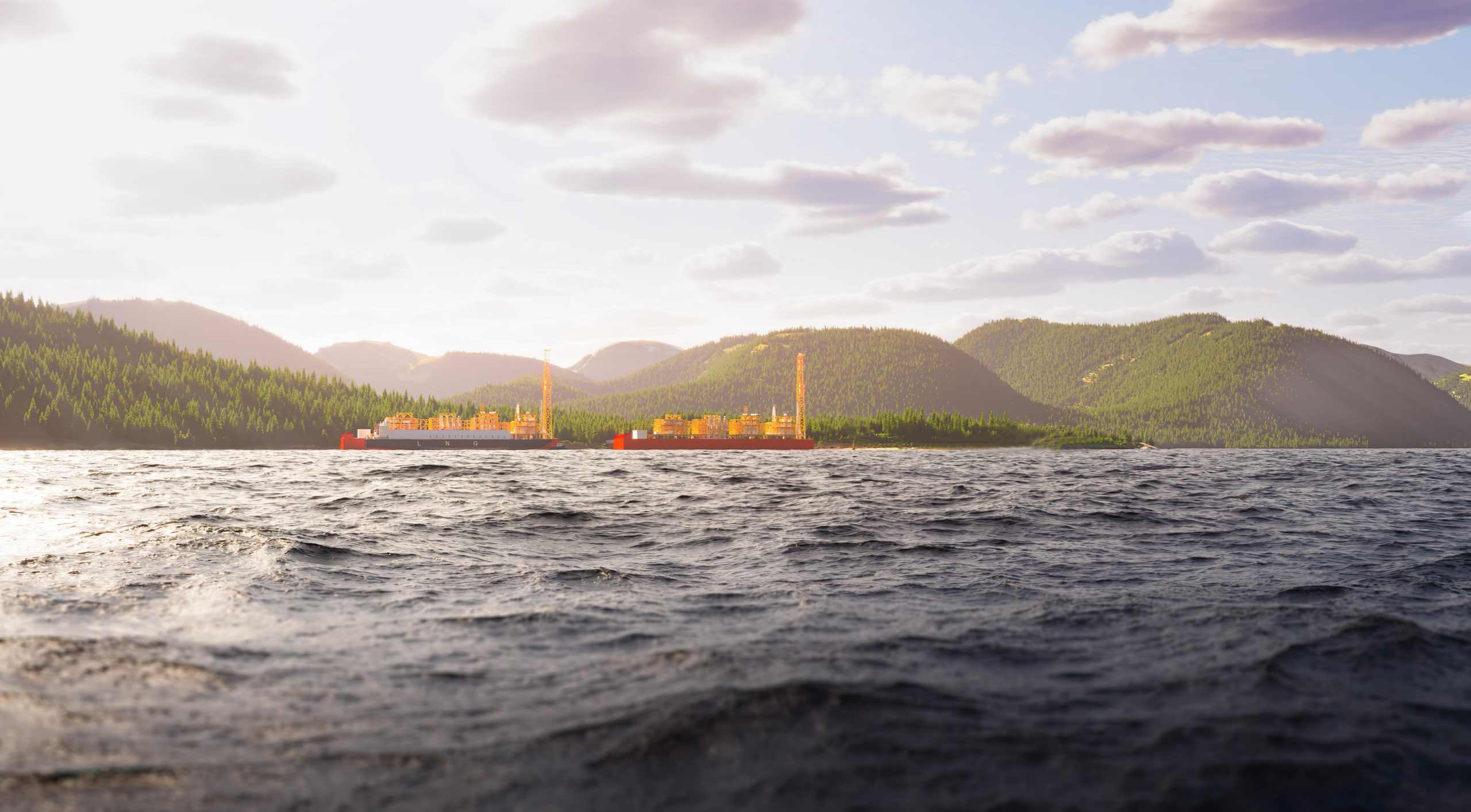 The Nisga'a Nation and its partners in northwest B.C. have taken another step towards developing the proposed $10 billion Ksi Lisims LNG facility near Prince Rupert, adding to an emerging global trend of floating liquefied natural gas (FLNG) export facilities that can come online faster than land-based projects.   
Like Cedar LNG, another proposed FLNG project in B.C., the facility would be one the most significant Indigenous-led infrastructure projects in Canadian history.  
"The project will be the heartbeat of our Nation's economy," Eva Clayton, president of the Nisga'a Lisims government, said in a statement. "It's our best chance to build prosperity and a positive future for our people."  
Ksi Lisims took a step forward in July with the award of a front-end engineering and design contract to a collaboration of Kansas-based Black & Veatch and Samsung Heavy Industries of South Korea.   
Black & Veatch and Samsung are also conducting front end engineering and design for Cedar LNG, owned 50 per cent by the Haisla Nation.   
FLNG terminals are liquefaction, storage, and offloading facilities built on barges or ships stationed near shore. The projects are "in vogue" amid booming investment in LNG to help address the world's energy crisis, analysts with Wood Mackenzie said during a recent presentation in Vancouver.   
FLNG facilities can be more cost effective to build than land-based terminals because they can be constructed in global shipyards then towed to project sites, says Dulles Wang, an LNG researcher with Wood Mackenzie.  
"The technology is becoming more mature as we see more floating LNG projects," he says, noting there are five FLNG export facilities in service worldwide – two of which are in Mozambique and Cameroon.   
Less onshore development and fewer worker camps can also mean less environmental impact – only pipeline connections and associated infrastructure are needed, further lowering costs, says Wang.   
Ksi Lisims is planning a modular design that's capable of being expanded. The project is expected to produce 12 million tonnes of LNG per year, processing 1.7 to 2.0 billion cubic feet of natural gas per day.  
To proceed, the project must clear numerous regulatory and technical hurdles, which are complicated by B.C.'s 2030 net zero plans, says Wang. Ksi Lisims LNG will require significant amounts of hydroelectric power to approach net zero, he says. A new natural gas pipeline from northeast B.C. is also needed.  
"The B.C. government has an emissions reduction target by 2030. How to implement the new Energy Action Framework for new LNG projects to reach net zero by 2030 could create regulatory uncertainty for the project," says Wang.   
Canada's emerging LNG industry, which includes the $18 billion, 14 million tonne per year LNG Canada project under construction in Kitimat, has significant capacity to reduce global emissions by offsetting coal-fired power generation in Asia, says Wang.  
As a result, Canada should work with its allies and potential customers to receive credit for the global emissions reduction benefits of exporting LNG, says Shannon Joseph, chair of Energy for a Secure Future.  
The equivalent of all Canadian GHG emissions could be eliminated by helping Asia switch 20 per cent of its coal-fired power stations to natural gas, according to a recent report published by the Canadian Chamber of Commerce  
"Canada could help deliver 680 megatonnes of emissions reductions, and that's more than our whole country," Joseph says.  
Through connections to hydropower on B.C.'s electrical grid, emissions from Ksi Lisims LNG could reach net zero by 2030, say developers, aided by strong monitoring and measurement, energy efficiency, purchase of carbon offsets and potential carbon capture and storage.   
"We have worked very hard to ensure our project was capable of achieving net zero performance," says Clayton.  
Ksi Lisims LNG is undergoing environmental assessment and could start operating in late 2027 or 2028.  
The unaltered reproduction of this content is free of charge with attribution to Canadian Energy Centre Ltd.