Canada's oil and gas industry is a leader in cleantech projects that improve performance while reducing environmental pollution — and it's not always the big producers making the big strides. Here are seven new developments to watch:
Pembina Pipeline to fuel operations with wind power
A new deal between Pembina Pipeline and TransAlta will see a new 130 MW wind farm built near Hanna, Alta.
Pembina, which operates a network of crude oil, natural gas and natural gas liquids pipelines as well as several processing facilities, will purchase 100 MW of the new Garden Plain wind project's capacity for a period of 18 years, helping reduce its carbon footprint.
Construction of the $195-million project is expected to begin in fall 2021, with completion targeted for the second half of 2022.
Renewable diesel and hydrogen at Tidewater's Prince George Refinery
Tidewater Midstream is advancing a 3,000-barrel-per-day renewable diesel and hydrogen complex at its refinery in Prince George, B.C.
The clean fuels are expected to reduce GHG emissions by up to 90 per cent compared to conventional diesel for end users, or the equivalent of removing up to 80,000 vehicles from the road every year.
The $235-million project is expected to begin operating as early as 2023.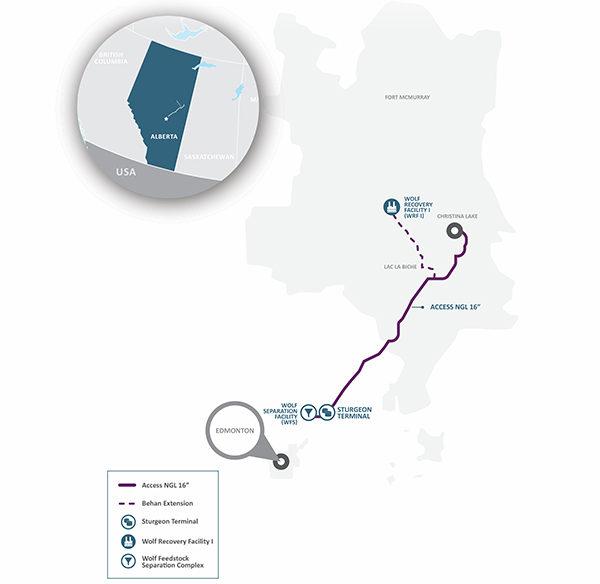 Wolf Midstream decarbonizing oil sands, boosting petrochemicals
Wolf Midstream is proceeding with a major project in the oil sands that is expected to reduce CO2 emissions by the equivalent of taking more than 40,000 cars off the road every year.
The company also operates the Alberta Carbon Trunk Line, which has already captured and stored more than one million tonnes of CO2 since startup in June 2020, or the equivalent of taking approximately 350,000 vehicles off the road.
Wolf's new project, called NGL North, will recover natural gas liquids from the oil sands processing stream that would otherwise be combusted so they can be used as a feedstock for petrochemical operations, ultimately producing plastics for broad everyday use.
Subject to regulatory and environmental approvals, NGL North is anticipated to be in-service in 2023.
Canada's largest helium facility opens in Saskatchewan
Calgary-based North American Helium just opened the largest helium production facility in Canada, located in southwest Saskatchewan. The $32-million project is expected to produce more than 50 million cubic feet per year of purified helium, which is not a greenhouse gas.
That's enough to fill about 400,000 party balloons per day. But helium has a number of critical uses including medical imaging equipment, space exploration, defense, and manufacturing of products like fibre optics and liquid crystal displays.
Prices for helium have risen by more than 160 per cent since 2017 as a result of increased global demand and shortage of supply. Canada has the world's fifth-largest helium resources, and work is accelerating to build its presence in the global market.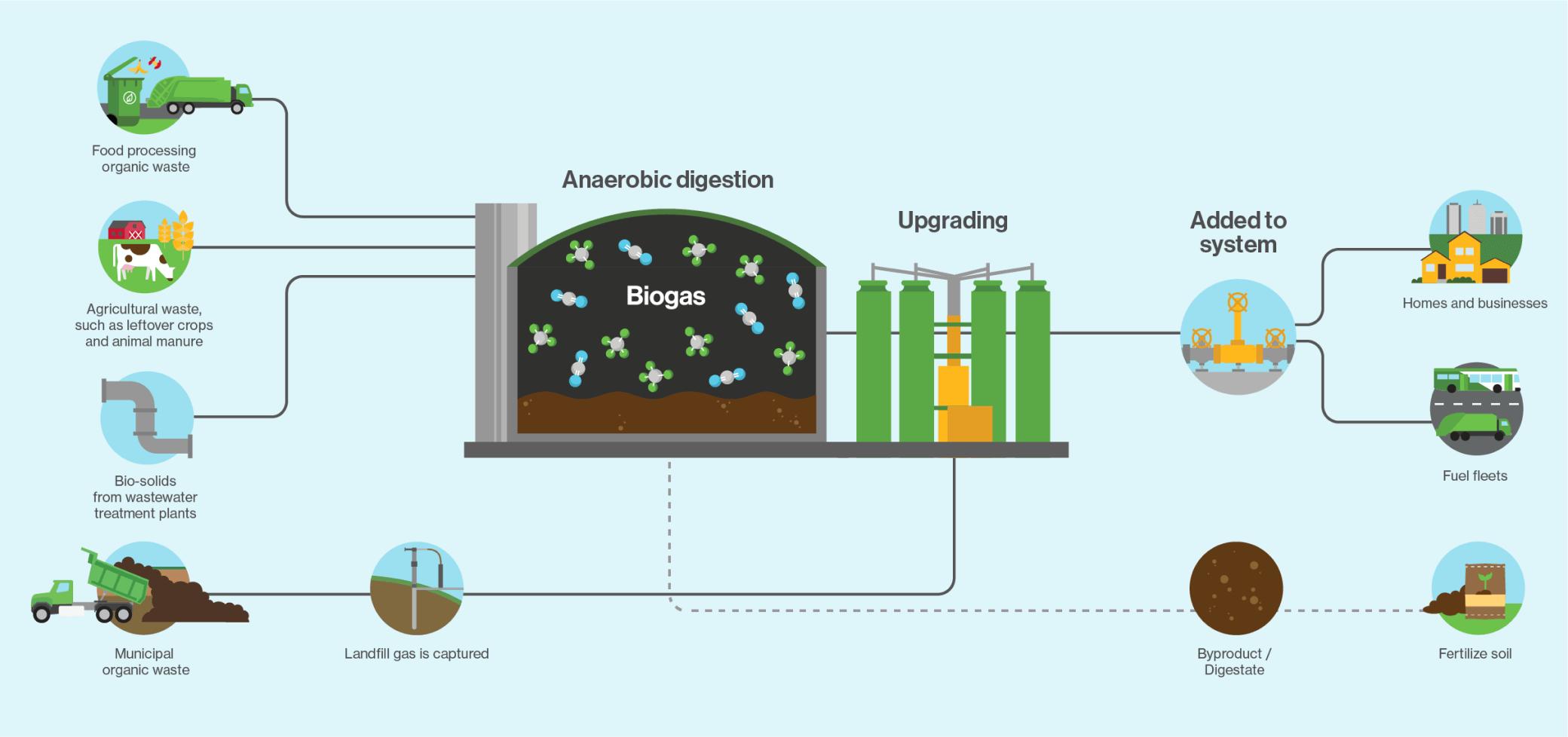 Enbridge converting landfill emissions into carbon-neutral energy
Pipeline giant Enbridge is building the largest renewable natural gas plant in Ontario, lowering the greenhouse gas emissions of its distribution system to homes and businesses.
The $42-million project in Niagara Falls is designed to convert landfill methane emissions into enough clean energy to heat 8,750 homes. When complete in 2022, it is expected to reduce GHG emissions by 48,000 tonnes per year. It is Enbridge's third RNG partnership.
With its partners Walker Industries and Comcor Environmental, Enbridge also announced joint pursuit of additional RNG projects across Canada.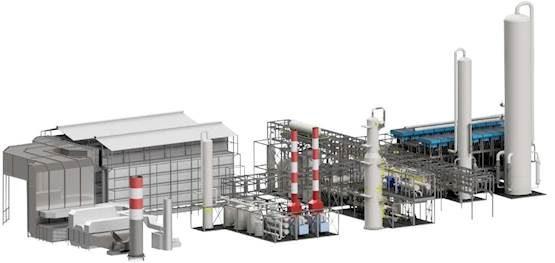 Nauticol, Enhance pursuing blue methanol sales to Asia
A $2-billion planned methanol facility near Grande Prairie, Alta. will now include significant carbon capture and storage capacity.
Nauticol Energy and partner Enhance Energy announced they will install capacity at the facility to capture and store one million tonnes of GHG emissions per year. That's the equivalent of taking approximately 350,000 vehicles off the road.
Enhance is also a partner in the Alberta Carbon Trunk Line, which has captured and stored more than one million tonnes of CO2 in less than one year of operations.
The low-carbon methanol produced will be distributed from terminals in Singapore for use in marine transportation, helping reduce greenhouse gas emissions. Nauticol targets startup in 2025.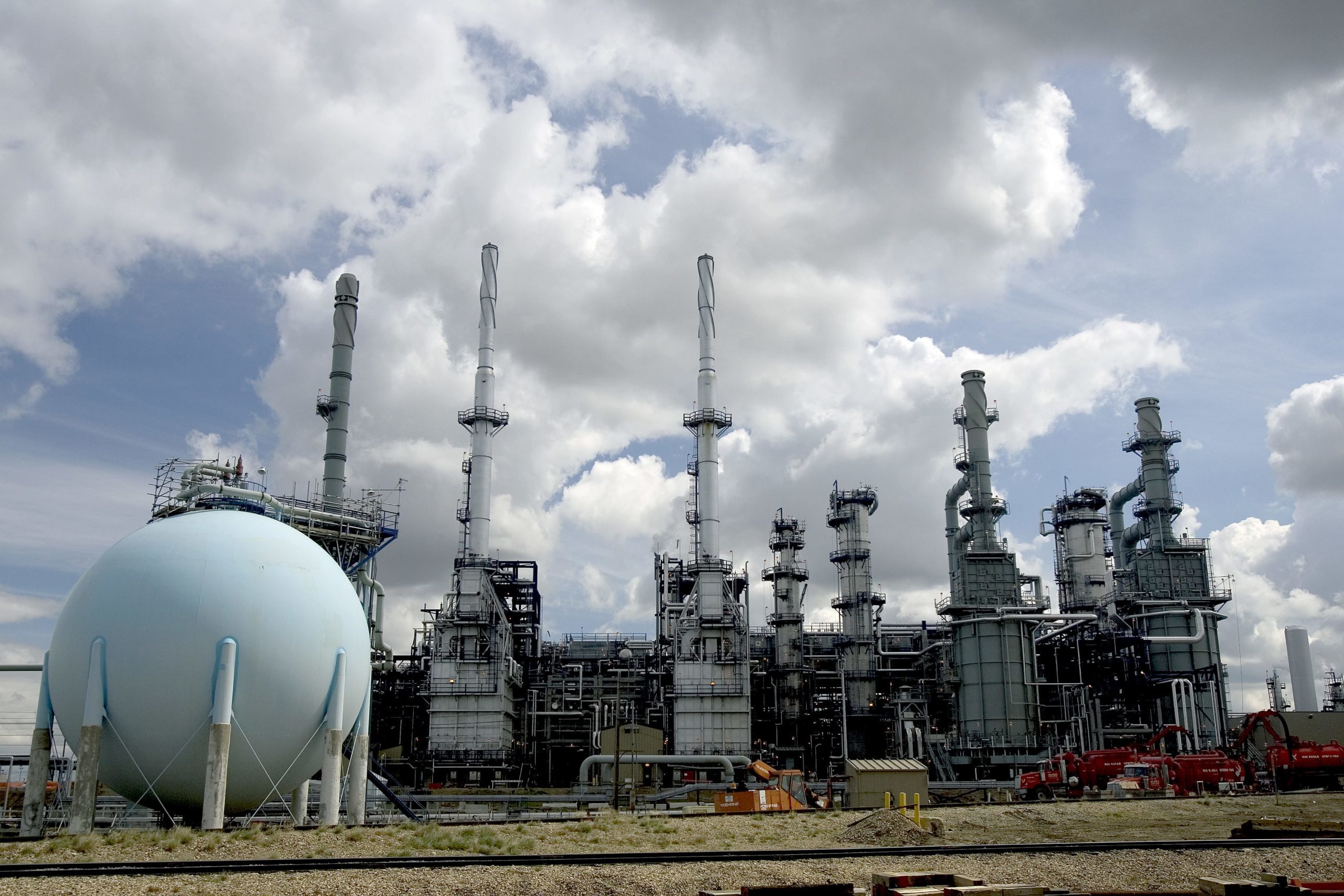 Suncor, ATCO start moving on blue hydrogen project
Suncor Energy and ATCO Ltd. are in the early stages of developing a clean hydrogen project that could reduce emissions at Suncor's Edmonton oil refinery by 60 per cent and provide broader benefits for Alberta.
The project, which would include carbon capture and storage, could reduce GHG emissions in Alberta by more than two million tonnes per year, equivalent to taking 450,000 cars per year off the road.
Suncor says it could be operational as early as 2028, "provided that it has the required regulatory and fiscal support to render it economic." A sanctioning decision is expected in 2024.
The unaltered reproduction of this content is free of charge with attribution to Canadian Energy Centre Ltd.