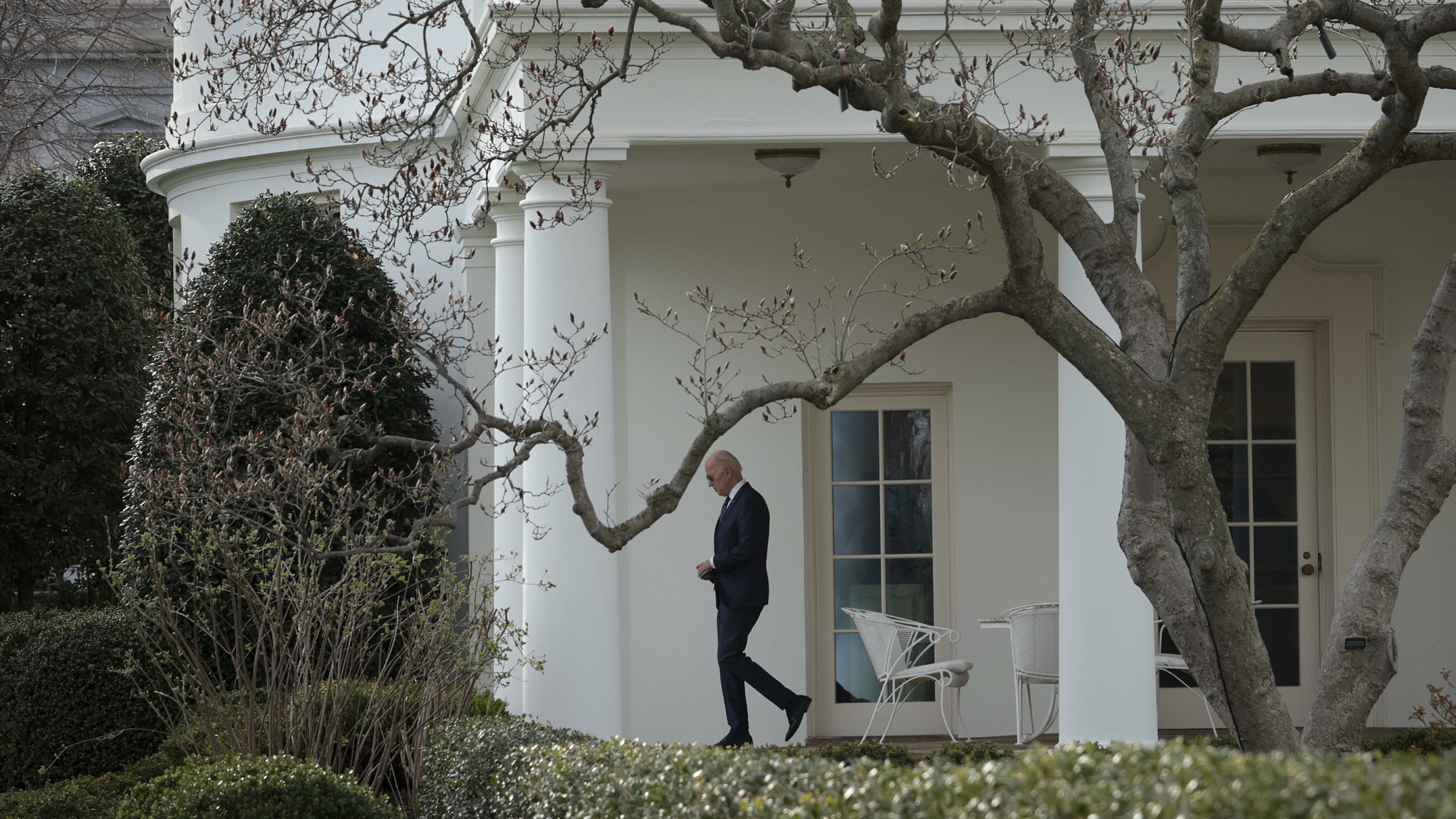 In a statement this week Saudi Arabia announced it will not accept responsibility for any shortages in the global energy markets.  
As President Biden awaits a return call from Crown Prince Mohammed bin Salman of Saudi Arabia to discuss production increases, a recent poll shows that 71 per cent of Americans think Biden should reverse his decision to cancel the Keystone XL pipeline, while 64 per cent believe Canadian production should replace Russian oil.   
Biden banned all Russian imports of oil and gas products amid the war on Ukraine.  
The U.S. bought 640,000 barrels per day on average of oil and petroleum products from Russia between July and December, according to the latest data from the U.S. Energy Information Administration.   
The Keystone XL pipeline would have had capacity to ship 830,000 barrels per day from Western Canada to the U.S. refineries, starting in 2023.   
Instead of looking to America's largest trading partner, Canada, to increase oil exports, the White House is turning to regimes like Saudi Arabia, Iran and Venezuela.    
Maintaining a secure and reliable supply of energy products has never been more important.    
US leaders continue to challenge the year-old decision to cancel the Keystone XL pipeline expansion project, calling for its reinstatement.   
Here's what they had to say this week:    
House Whip Steve Scalise (LA) said: 
All Americans should ask – why won't Biden unleash America's energy industry? In his first days in office, the president killed the Keystone XL pipeline, which would have employed thousands of Americans and provided a crude oil source from Canada instead of Putin's Russian crude. Democrats love to talk about how they are committed to reducing carbon emissions but fail to admit that the United States emits much less carbon to produce oil and natural gas domestically compared with the other countries that President Biden is begging to produce energy because we have much higher standards than those adversarial countries.   
Rep. Bob Latta (OH) tweeted:  
"Defending freedom is going to cost." – @POTUS 
If only this admin had prioritized North American energy instead of canceling the Keystone XL pipeline, greenlighting Russia's Nord Stream 2 pipeline & spending $17 billion on Russian-made energy – funding Putin's attack on Ukraine. 
Rep. Matt Rosendale (MT) tweeted:  
President Biden cancelled the Keystone XL pipeline on his first day in office, his administration has blocked permits for energy development, and any new onshore or offshore leases have yet to be issued. 
American's are suffering the consequences of Biden's anti-energy agenda. 
Rep. Debbie Lesko (AZ) tweeted:  
According to the Biden Administration, canceling the Keystone XL Pipeline didn't harm our domestic energy production and didn't make us more dependent on Russia. 
FACT CHECK: The Keystone XL Pipeline could have safely transferred over 800,000 barrels of oil each day!  
Senator Marsha Blackburn (TN) tweeted:  
Actions speak louder than words, @JoeBiden. Open the Keystone Pipeline and make America energy independent again! 
Senator Bill Hagerty (TN) tweeted:  
This inflation is being felt by EVERY American, & the Biden Administration's war on American energy started it. The way to fix this right now is for Joe Biden to come out & say today that we're going to reopen the Keystone XL Pipeline & start drilling again here in America. 
Rep. Tim Burchett (TN) tweeted:  
In case you were wondering who shut the Keystone pipeline down it was the @POTUS. 
Rep. Scott Fitzgerald (WI) tweeted: 
While President Biden deflects blame for high gas prices, small businesses in Wisconsin are stuck with the consequences of our diminishing energy independence. Biden must boost domestic energy production…let's start with finishing the Keystone Pipeline! 
Rep. Mark Green (TN) tweeted: 
The solution to America's energy dependence issue is really quite simple. 
➡️ End Biden's federal freeze on new oil/gas projects.  
➡️ Stop the regulatory assault on U.S. energy development.  
➡️ Continue building the Keystone XL pipeline. 
The unaltered reproduction of this content is free of charge with attribution to Canadian Energy Centre Ltd.