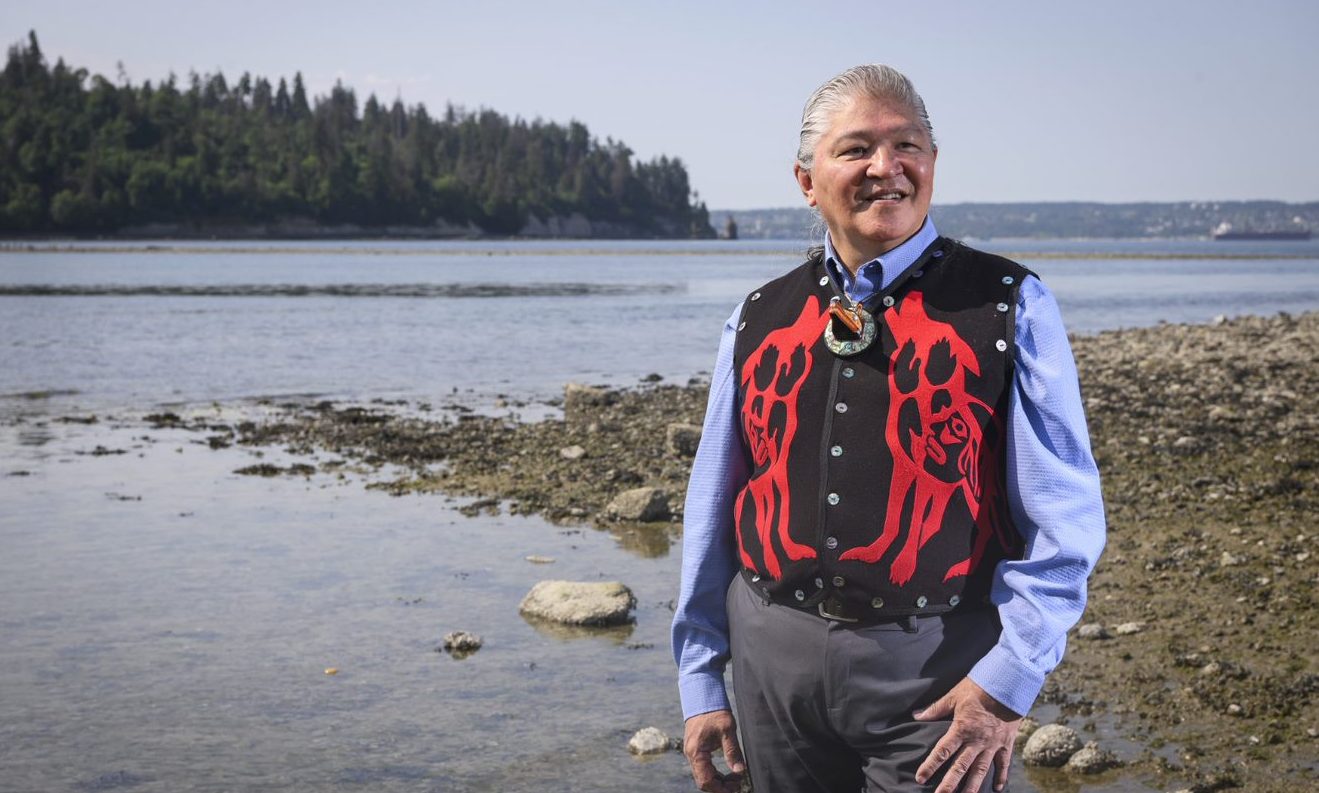 There's a good reason Chief Clifford White, a First Nations LNG Alliance board member and hereditary leader of the Gitxaala Nation near Prince Rupert, B.C., walks a fine line when it comes to resource development on or near his territory.  
There's a lot happening near the remote island village of Lax Klan (Kitkatla) – the $14.5 billion Coastal GasLink pipeline terminus, the $18 billion first phase of LNG Canada, and the proposed $3 billion Cedar LNG facility, 50 per cent owned by the Haisla Nation – all at the Port of Kitimat 120 kilometres east. To the north, the Nisga'a Nation and its partners have proposed the $10 billion Ksi Lisims LNG terminal on Pearse Island.  
Once operating, the projects will deliver LNG by ship to Asian markets. A 2022 study by Wood Mackenzie found that Canadian LNG exports could reduce net emissions in Asia by 188 million tonnes per year through 2050 by providing a cleaner alternative to coal. 
White supports the development. Even though the projects are outside his territory, the Gitxaala people are consulted on proposed marine traffic and potential environmental disturbances.  
"Gitxaala maintains traditional laws governing impacts and the sustainability of land, water, air, and subsurface," says Chief White.  
Merging business opportunity with environmental protection is important, he says, adding some Gitxaala are designated environmental "watchmen" that monitor territories by boat and report back to the community. 
Concerns about LNG development and its potential effect on marine life have led to opportunities, such as an agreement with marine service provider Seaspan where Gitxaala members will be trained to pilot LNG harbour and ship escort tugboats. Chief White says there is also "huge potential" for environmental training and education, as well as jobs at LNG Canada and Cedar LNG. 
"We are working with other communities along the LNG shipping route, so they also are employed and part of the process," he says. "That buy-in is basically allowing Indigenous people to govern their traditional territories and environment and to sustain their families." 
Through years of dialogue, the Gitxaala have a positive relationship with LNG Canada. The project has helped the community cultivate productive relationships with businesses, as well as the provincial and federal governments, says Chief White. 
The First Nations LNG Alliance is a group of Indigenous leaders who support LNG development as a means of creating economic opportunity and social change. The collective works to educate the public, industry, business, government, and First Nations about the benefits of LNG and its capacity to reduce global emissions by helping displace coal fired power generation in other countries. 
Chief White shares a childhood memory, which strengthens his resolve to preserve the Gitxaala way of life. 
There's a boy in a rowboat gliding through the sea a few kilometres from Lax Klan (Kitkatla) – each dip of the oars placed with precision to avoid disturbing wildlife – a skill learned from elders. Low clouds hang overhead. A seagull glides over the water. A stand of old growth forest reaches into the mist.  
In the distance, a rock outcrop – covered with seaweed, shellfish, and birds – protrudes from the ocean. The boy rows closer and stops. All is quiet. He reaches for his hunting rifle, slides a bullet in the chamber, and briefly thinks about home. The smell of wood heat. Hauling drinking water in buckets. Laughter. Storytelling. Sharing. 
The boy calls out to the seals – another skill learned from elders. 
A few seconds later three seals emerge from the rocks. His heart races. He raises his gun, aims, and fires. An animal slumps. Ten minutes later it's in the boat. Food for several families. A young Clifford White – infused with hope – thanks the Creator and the animal. He rows home as the sun sets behind the inlet. 
"We never knew poverty, although by Canadian standards we were severely impoverished," says Chief White, who has been elected Gitxaala chief councillor four times. "We never knew poverty because the sea, land, and air were right in front of us for food." 
Lax Klan (Kitkatla), located on Dolphin Island 60 kilometers south of Prince Rupert, has been occupied for over 10,000 years and is currently home to 500 residents. Over 1,600 Gitxaala live in other regions. 
Gitxaala hereditary leaders from four clans: Gisputwada, Ganhada, Lax'sgiik and Laxgibuu, are responsible for managing and protecting their territories according to traditional laws that focus on the Creator, sharing, and environmental stewardship.  
"Gitxaala is a strong sovereign nation," says Chief White. "Fostering true relationships through strong partnerships, creating sustainable economic opportunities, and leading, learning and sharing with our people is the way to go." 
The unaltered reproduction of this content is free of charge with attribution to Canadian Energy Centre Ltd.