New major oil and gas megaprojects around the world are proceeding amid concern about underinvestment in conventional energy leading to painful supply shortages.  
"The energy future must be secure and affordable, as well as sustainable," said Daniel Yergin, vice-chairman of S&P Global, earlier this year.  
"Adequate investment that avoids shortages and price spikes, and the economic hardship and social turbulence that they bring, is essential to that future." 
Even if oil and gas demand growth slows, a cumulative $4.9 trillion will be needed between 2023 and 2030 to prevent a supply shortfall, according to a report by the International Energy Forum and S&P Global Commodity Insights.  
Major investments in countries like the United States, Norway, Qatar, Saudi Arabia and Mexico are being made to meet world demand.  
Meanwhile, due to regulatory uncertainty and concerns over proposed policies like an emissions cap for oil and gas production, Canada's vast resources – produced with among the world's highest standards for environmental protection and social progress – are being left behind.  
Here's a look at just a handful of global oil and gas megaprojects, listed in rising order of development cost.  
Mexico: Altamira LNG 
US$1 billion 
New Fortress Energy 
Mexico is leapfrogging over Canada to become an LNG exporter.  
While Canada's first LNG export project is expected to start operating in 2025, Mexico's could come online this August – less than 10 months after Mexico's government finalized a deal with U.S.-based New Fortress Energy to make it happen. 
While relatively small at 1.4 million tonnes of LNG per year (LNG Canada's first phase will have capacity of 14 million tonnes per year), under Mexico's agreement the Altamira site is to become an LNG hub.  
New Fortress Energy is to deploy multiple same-sized floating LNG units to produce LNG from natural gas transported through TC Energy's Sur de Texas-Tuxpan pipeline.  
An existing LNG import terminal at Altamira is also expected to be converted into a 2.8-million-tonne-per-year export facility. 
United States: Willow Oil Project 
US$8 billion 
ConocoPhillips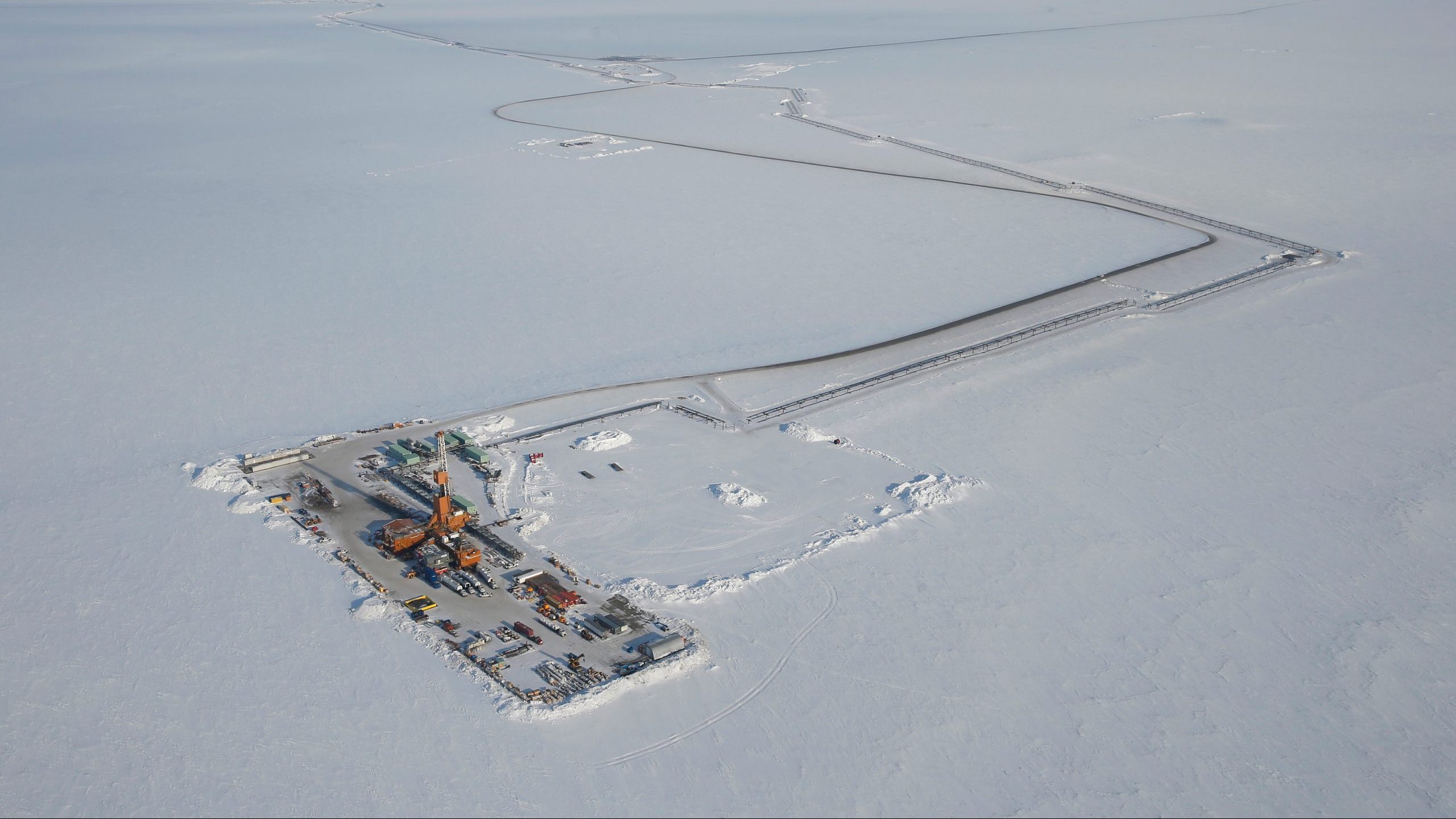 The U.S. government granted approval this March for the giant Willow oil project on Alaska's North Slope to proceed.   
The project, owned by ConocoPhillips, is designed to produce 180,000 barrels per day at peak and operate for 30 years. It includes a processing facility, operations centre, and three drilling sites.  
The Willow leases are inside the National Petroleum Reserve – Alaska, which was established in 1923 as an emergency oil supply for the U.S. Navy. It is now administered by the U.S. Bureau of Land Management.  
Willow would occupy about 385 acres (around half the area of Central Park in New York City) in the northeast portion of the 23-million-acre reserve. It is expected to deliver nearly US$9 billion in government revenue, creating about 2,500 jobs during construction and 300 long-term positions.     
ConocoPhillips has yet to make a final investment decision, but is anticipating starting production in 2029, according to the Anchorage Daily News. 
United States: Golden Pass LNG 
US$10 billion 
QatarEnergy, Exxon Mobil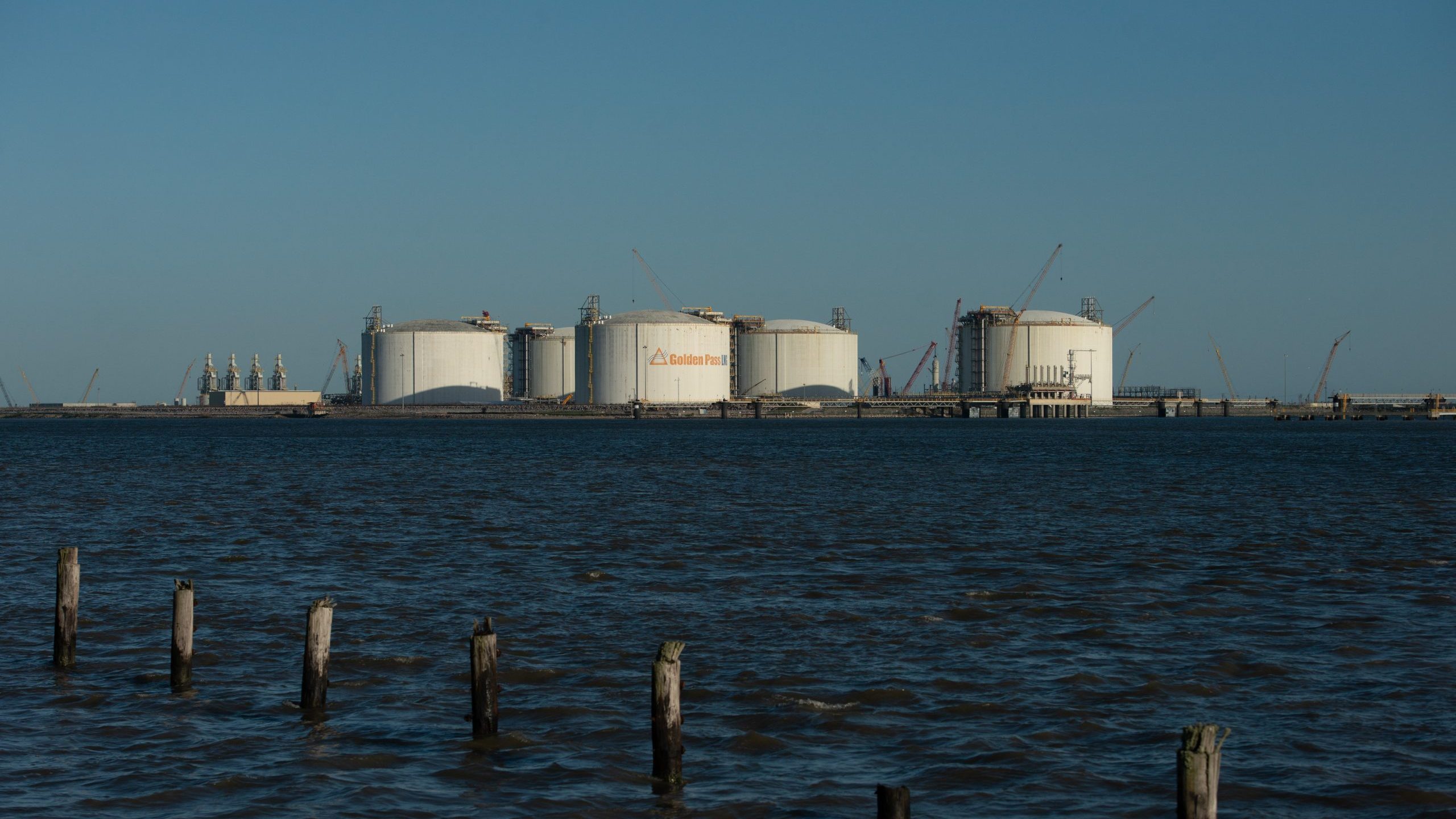 Golden Pass LNG is one of four natural gas export terminals under construction on the U.S. Gulf Coast as the United States continues to build its platform as an LNG powerhouse.  
With about 90 million tonnes per year of LNG export capacity today, analysts with Wood Mackenzie expect that if current momentum continues, another 190 million tonnes per year could come online by the end of this decade. 
The US$10-billion Golden Pass project owned by QatarEnergy and Exxon Mobil will have three production trains with total export capacity of about 18 million tonnes of LNG per year.  
The U.S. began exporting LNG in 2016 and has since built more LNG capacity than anywhere else in the world, according to the U.S. Energy Information Administration.    
First LNG exports from Golden Pass are planned for 2024. 
Norway: Njord Field Restart 
US$29 billion 
Wintershall Dea, Equinor, Neptune Energy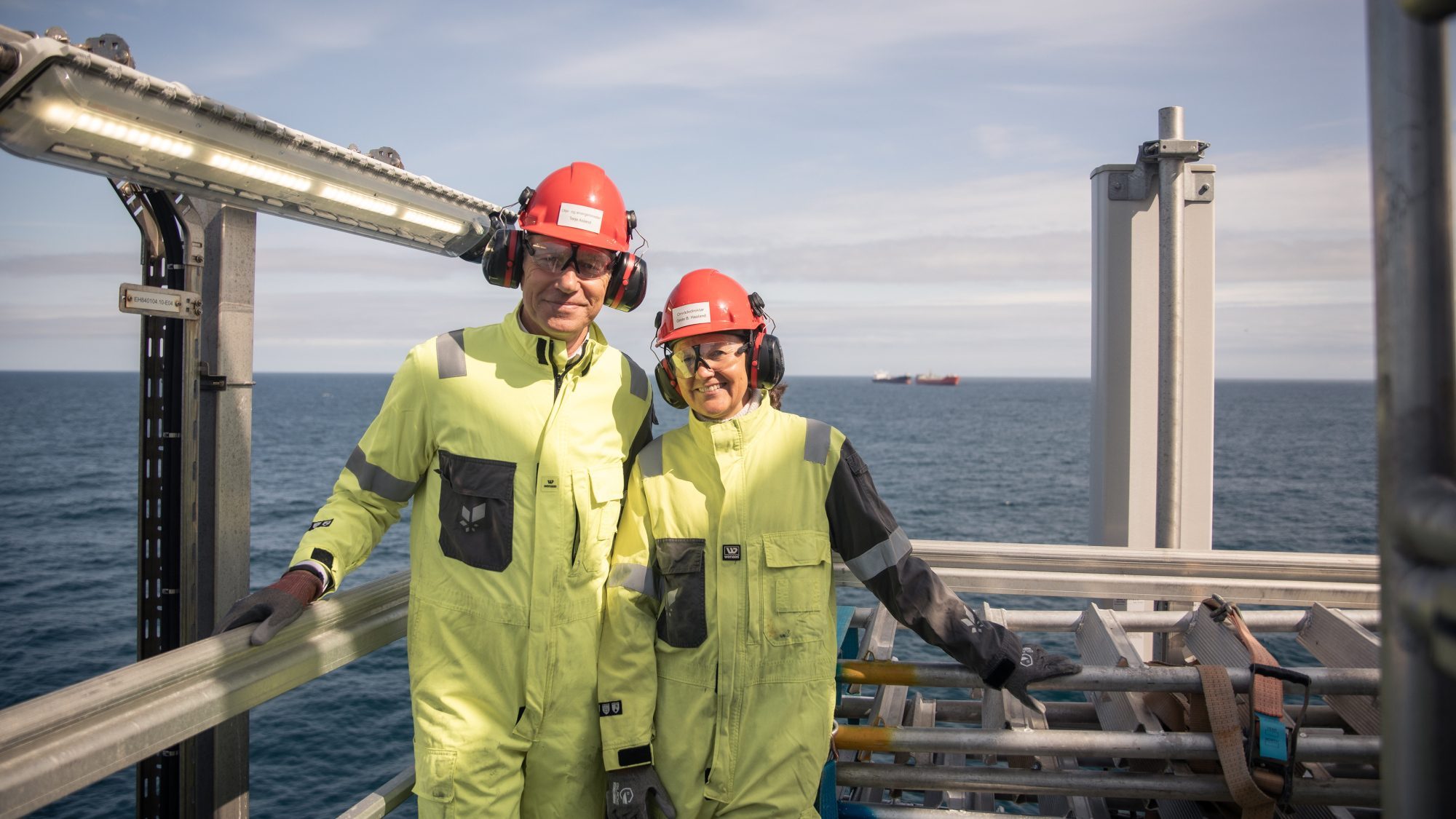 Norway has officially reopened a major offshore oil and gas field, with the goal to extend its life beyond 2040 and double its total production.  
Nearly US$30 billion in upgrades to the Njord project's production platform and offloading vessel started in 2016, after nearly 20 years of operations. It was originally only expected to run until 2013, but improvements in recovery technology have opened the door to accessing substantially more resources.  
Production restarted in December 2022, just in time to help address Europe's energy crisis.  
"With the war in Ukraine, the export of Norwegian oil and gas to Europe has never been more important than now. Reopening Njord contributes to Norway remaining a stable supplier of gas to Europe for many years to come," Norway's oil and energy minister Terje Aasland said in a statement. 
The project will drill 10 new wells and tie in two new subsea oil and gas fields, with the work expected to add approximately 250 million barrels of oil equivalent to the European market. Partial electrification of equipment is expected to reduce greenhouse gas emissions.  
Qatar: North Field East LNG expansion  
Qatar Energy, Shell, TotalEnergies, Eni, Exxon Mobil, ConocoPhillips, Sinopec   
US$29 billion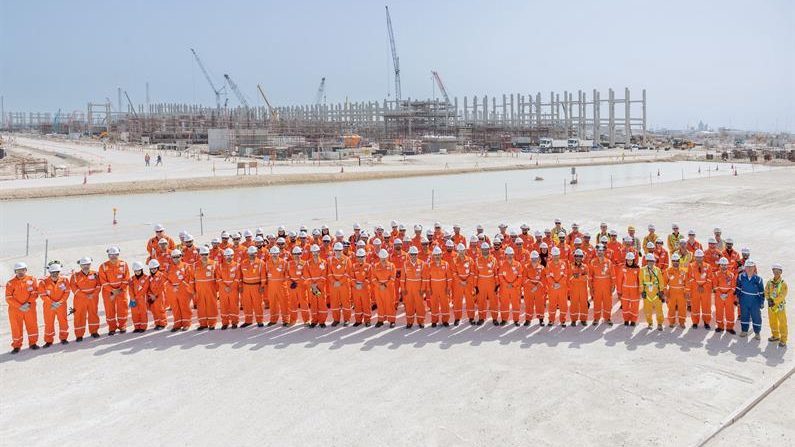 The largest LNG project ever built is underway in Qatar.  
State-owned QatarEnergy's US$29 billion North Field East Expansion will increase the country's LNG export capacity to 110 million tonnes per year, from 77 million tonnes per year today. Startup is planned in 2025.   
A planned second phase of the project will further increase capacity to 126 million tonnes per year.  
World LNG demand reached a record 409 million tonnes in 2022, according to data provider Revintiv. It's expected to rise to over 700 million tonnes by 2040, according to Shell's most recent industry outlook.   
Saudi Arabia: Jafurah Gas Project 
US$110 billion 
Saudi Aramco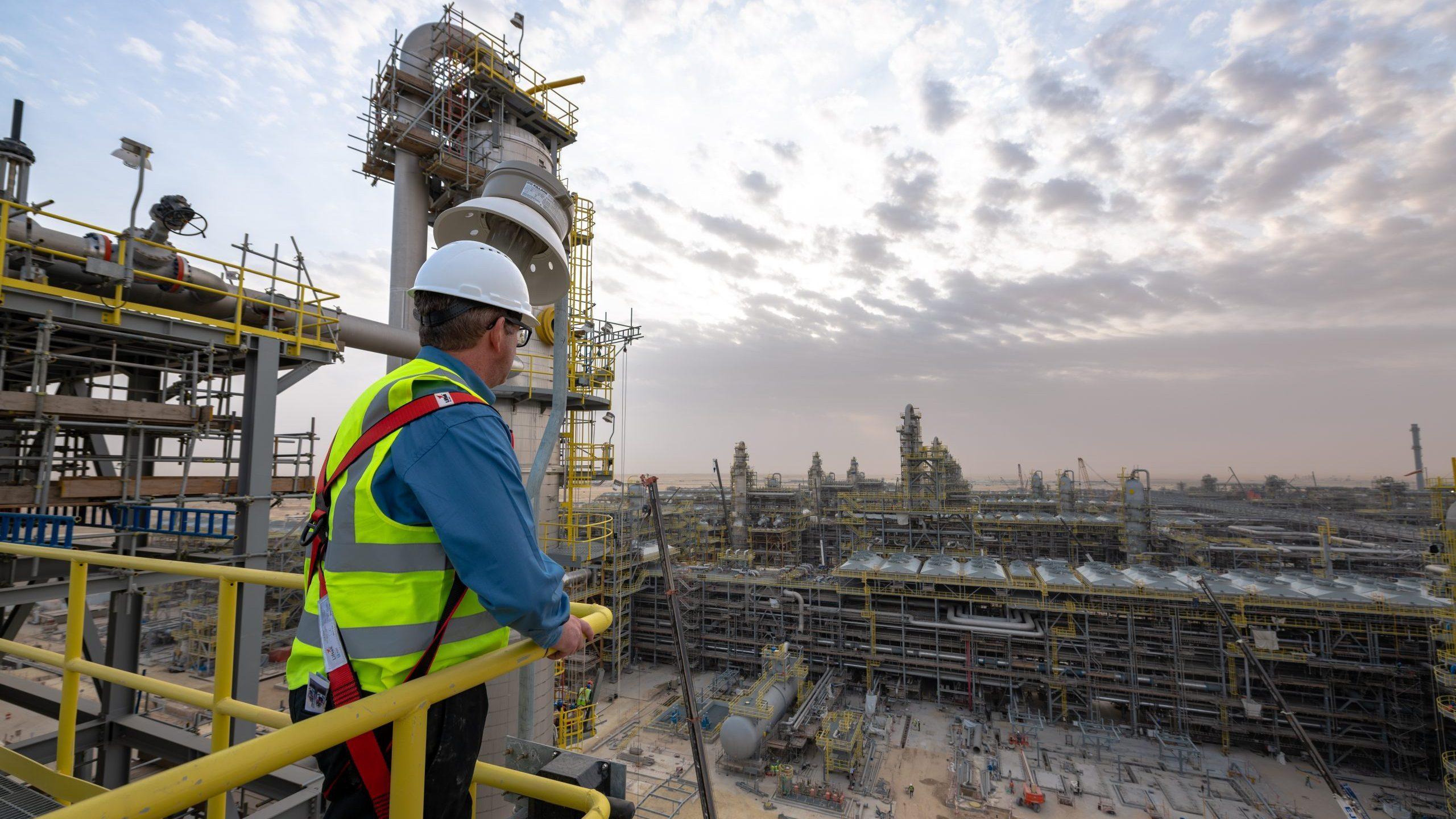 State-owned Saudi Aramco is moving ahead with development of the massive Jafurah gas project, which it says will help meet growing energy demand and provide feedstock for hydrogen production. 
First gas from the $110-billion project is expected in 2025, rising to reach two billion cubic feet per day by 2030. That's about one-third the volume of all the natural gas produced in British Columbia. Saudi Aramco produced 10.6 billion cubic feet of natural gas per day in 2022, or more than half the gas produced in Canada.  
Last year the company started construction work on the gas processing facility that is the anchor of the Jafurah project. Aramco is reportedly in talks with potential partners to back the US$110 billion development.  
Russia: Vostok Oil 
US$170 billion 
Rosneft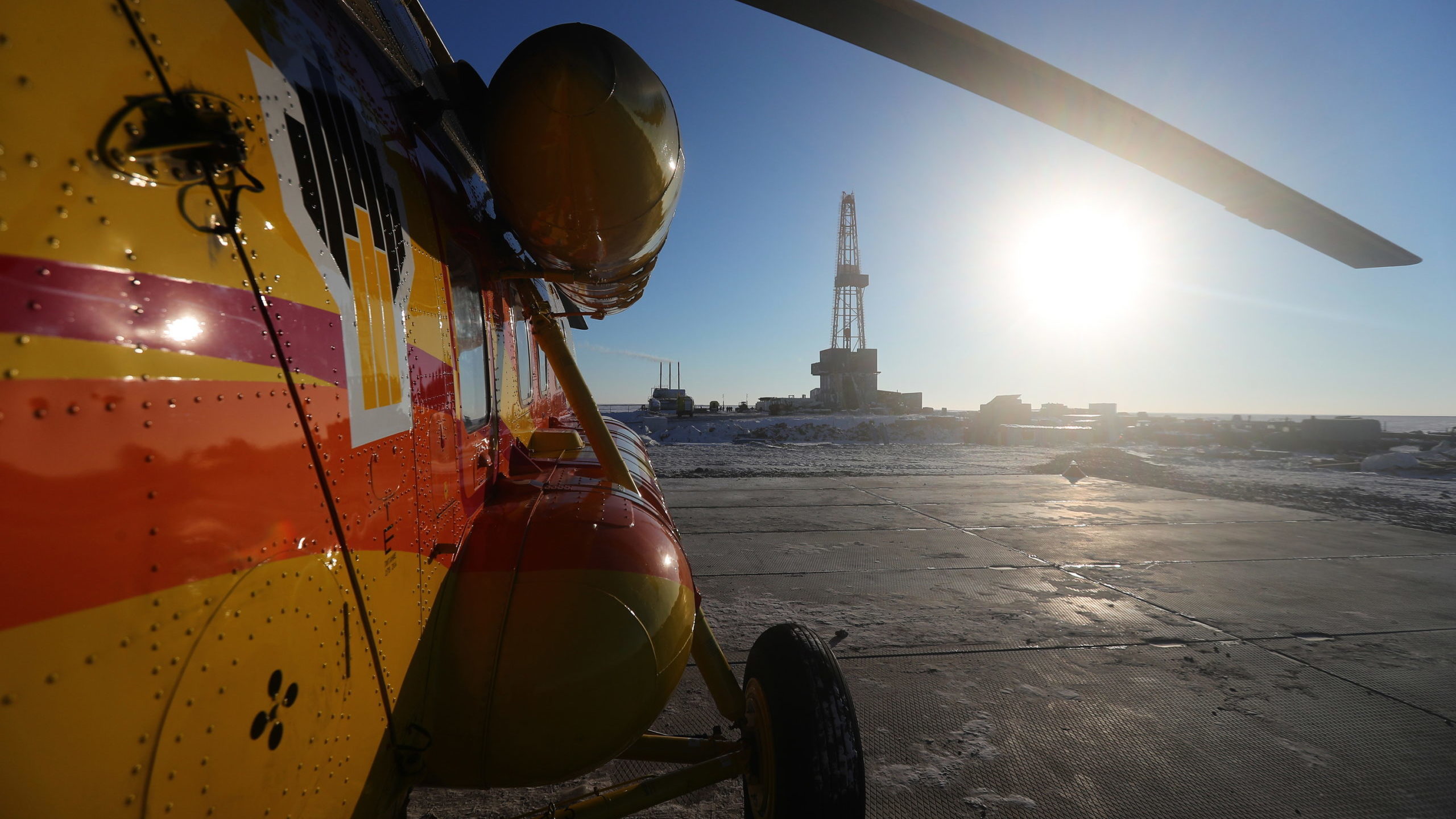 Russian state-owned oil company Rosneft continues to barrel ahead with the massive Vostok oil project in the country's arctic, which Rosneft calls the largest investment in the world.  
The US$170 billion project will use the Northern Sea Route to export about 600,000 barrels per day by 2024. Production is expected to increase to two million barrels per day after the second phase. For comparison, Canada's entire oil sands industry produces about three million barrels per day.   
The main problem the energy industry faces is global underinvestment in conventional sources, Rosneft CEO Igor Sechin said earlier this year. He stressed the importance of Vostok's oil supply for growing Asian economies.   
"Vostok Oil project will provide long-term, reliable, and guaranteed energy supplies," Sechin said.  
Two new icebreaker vessels recently helped deliver 4,600 tonnes of cargo including oil pipes for the project to the arctic development sites, the Barents Observer reported.   
The unaltered reproduction of this content is free of charge with attribution to Canadian Energy Centre Ltd.