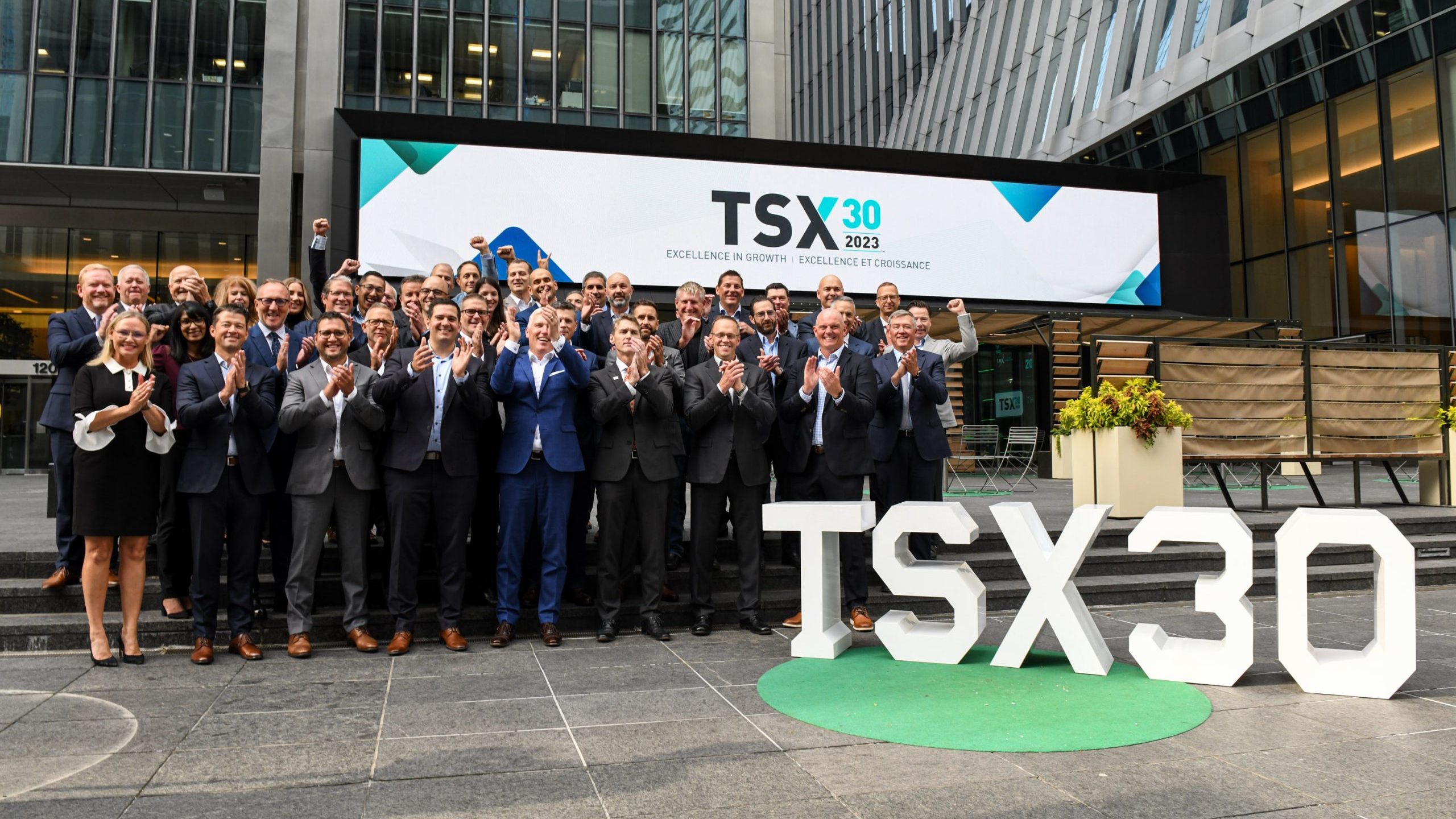 For the second year in a row, oil and gas companies are the best performers on the Toronto Stock Exchange (TSX).  
More than half of the businesses in the annual TSX30 – a ranking of the top performing stocks over a three-year period – are in oil and gas, highlighting the resiliency of the sector, the TSX said.  
"This year's TSX30 emphasizes the critical role that Canadian resource companies continue to play at home and abroad, as well as the importance of oil and gas in the world's energy mix for years to come," Toronto Stock Exchange CEO Loui Anastasopoulos said in a statement.  
The 19 oil and gas companies on this year's list gave investors an average return of 583 per cent over the last three years, while the group's market capitalization grew by a staggering $72 billion to reach $87 billion in 2023.  
Investors in the top performer on the TSX30, Montney/Duvernay oil and gas producer Paramount Resources, received a return of 1,913 per cent over the last three years. 
"Canada has historically been a global leader in energy and we are now establishing a similar position in energy transition," Anastasopoulos said, adding energy will provide long-term growth opportunities for investors "for generations to come."  
Here's how oil and gas companies stacked up on the annual TSX30 ranking.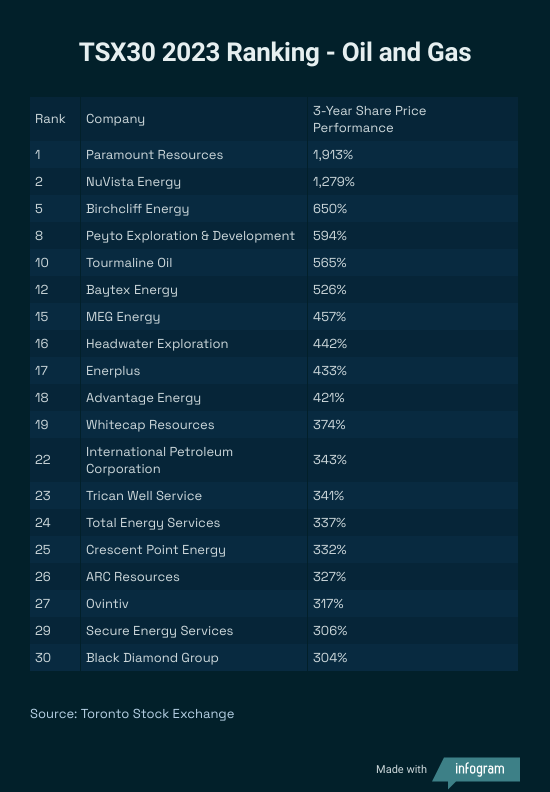 The unaltered reproduction of this content is free of charge with attribution to Canadian Energy Centre Ltd.