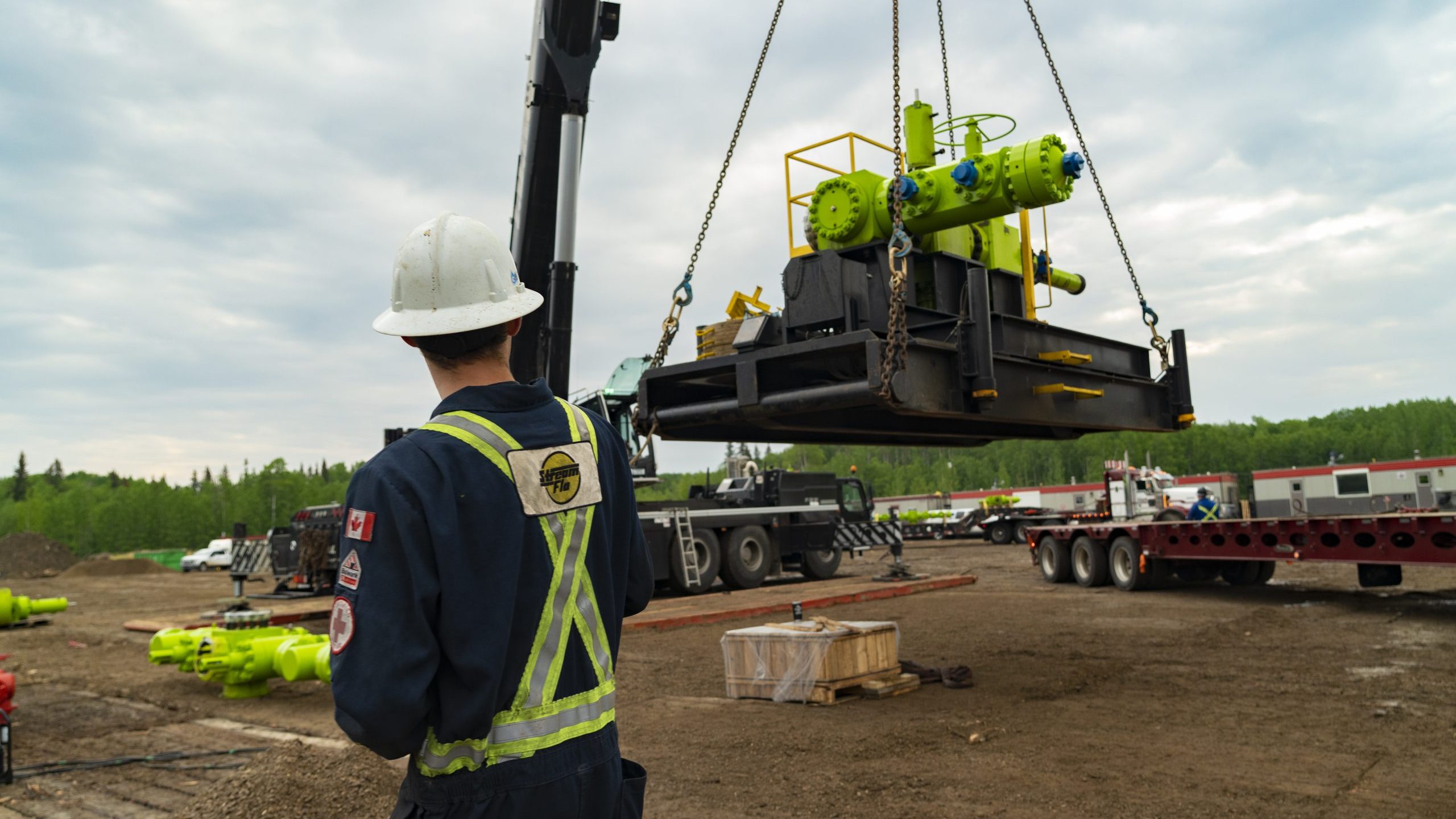 This article profiles Enserva sponsor Stream-Flo Industries as part of the Canadian Energy Centre's support of the Enserva 2023 Golf Classic.    
Edmonton-based Stream-Flo Industries Ltd., a manufacturer of wellheads, gate valves, check valves and surface safety valves for the worldwide energy industry, has been in business for more than 60 years. 
Over that time, it has had many industry leading firsts including the first high-temperature wellheads for steam assisted gravity drainage (SAGD) in the oilsands. 
To this day, SAGD remains an integral part of Stream-Flo's business as it grows its presence in emerging markets such as geothermal, hydrogen, CO2 storage, lithium and many other applications that have an eye toward the future. 
Grant Pilgrim, Stream-Flo's vice-president of health, safety, and environment, says the success of the company over the past six decades can be attributed to the dedication of its employees.  
"If you look at the tenure of our employees, we've got about 9,200 years of experience working for the company currently," he says. 
"It's not uncommon to have 20, 25, 30-year employees and I think that's the key to our success — how well everybody works together. They've been here for so long, they've got the tenure, they've got the dedication to the company." 
All of Stream-Flo's 24 locations in Canada and the U.S. are ISO 45001 certified to provide safe and healthy workspaces.  
"I don't think there's another company out there that has every facility in North America certified to the international standard. Even our service techs are certified to the international standards for health and safety," says Pilgrim. 
The company's Edmonton manufacturing plants are also registered and certified to the ISO 14001 standard for environmental excellence. 
"We actually recycle about 90 per cent of our waste products. They're either recycled or upcycled and turned into something different," Pilgrim says. 
"There's a huge focus on environmental stewardship, health and safety." 
Stream-Flo was founded in Edmonton in 1962 by Duncan McNeill and over the years it has experienced the boom and bust cycles of the energy industry.  
During the busts, it weathered the storms and during the booms it capitalized on the economic environment by reinvesting heavily into its manufacturing capabilities and completing numerous acquisitions over the years, such as Master Flo Valve in 1984, the R&R machine shop in Longview, Texas in 2009, Canadian Wellhead Isolation in 2011, and Dycor in 2017, to name just a few. 
Throughout its history, the company has been an integral part of the community with several charitable contributions including a private donation in 2001 of $1 million to NAIT from Duncan and Verda McNeill for the development of the Duncan McNeill Centre of Innovation and the creation of a scholarship endowment fund. 
The future is bright, Pilgrim says.  
"We're still continuing to upgrade and improve and stay ahead of the curve in our manufacturing facilities. We are continuing to expand into hydrogen, geothermal, carbon capture and storage. I think there's a lot of opportunity," he says.  
"I also don't think oil and gas is going away anytime soon. Our sector has always been at the forefront of emerging technologies and a main driver in energy innovation. We see that today with the decarbonization efforts underway across the industry and the bright minds that are making these breakthroughs possible."