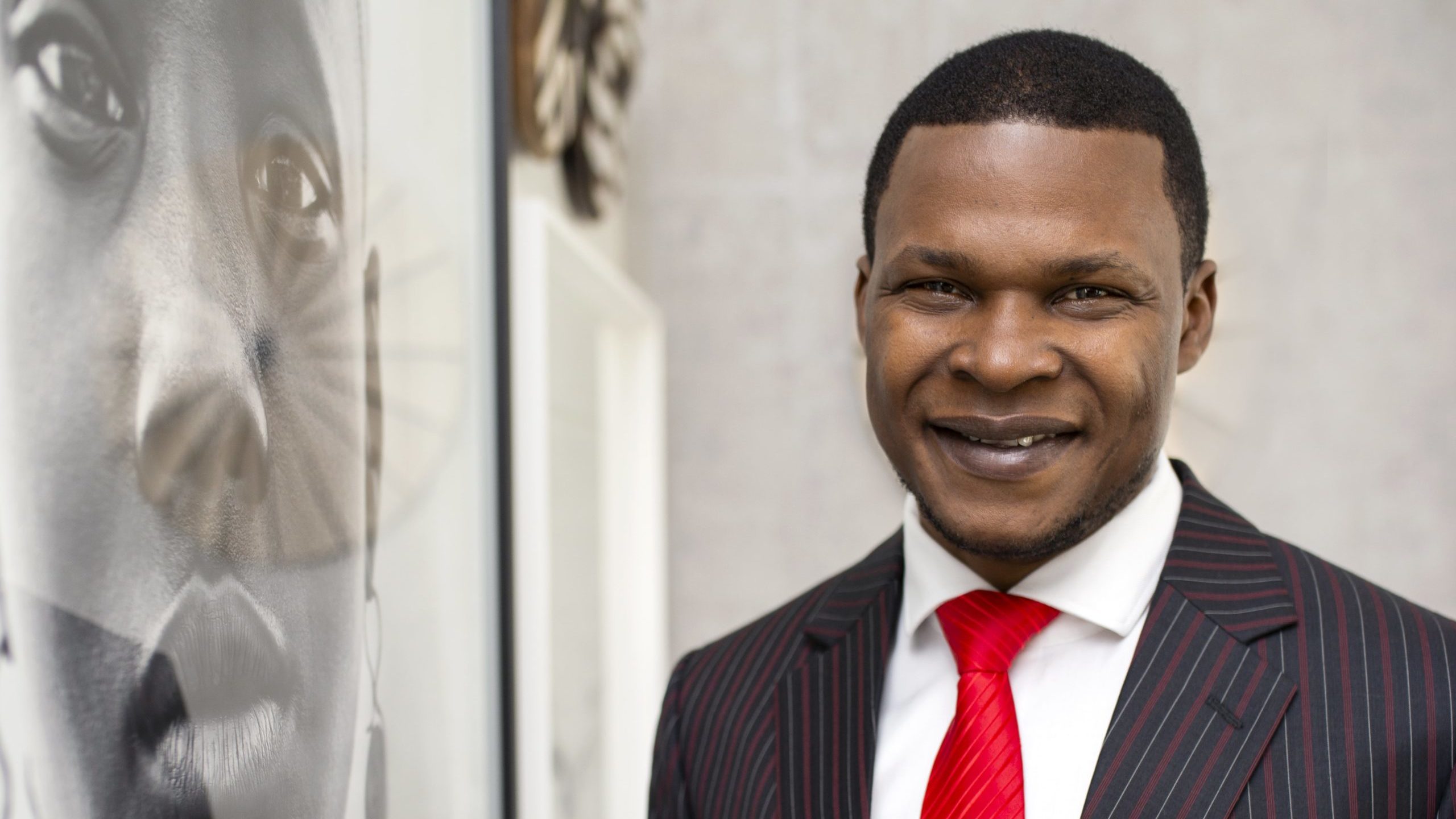 African leaders are rejecting calls from the COP26 climate summit for their countries to abandon oil and gas, warning that would have "catastrophic" impacts for people already facing painful economic and energy challenges.
"As if the economic devastation of the pandemic weren't enough, we're also faced with increasing pressure to reduce our production of fossil fuels and move toward renewables," says NJ Ayuk, executive chairman of the African Energy Chamber (AEC).
"But oil and gas remain critically important to meet Africa's economic and energy needs, and that need is greater than ever."
Development is potentially threatened by the COP26 agreement by Canada and other nations to stop government funding of oil and gas projects in places like South Africa, Nigeria and Equatorial Guinea by the end of 2022.
Ayuk attended COP26, where he says he was jeered for defending oil and gas and talking about energy poverty.
During the summit in Glasgow, Scotland, the AEC joined oil and gas trade associations from around the world including Canada, Australia, Mexico, Croatia and Thailand to underscore the role of the oil and gas industry in meeting the goals of the Paris climate agreement.
They pointed to the agreement itself, which "aims to strengthen the global response to the threat of climate change, in the context of sustainable development and efforts to eradicate poverty."
There were 581 million people in sub-Saharan Africa without access to electricity in 2020, which is up by 10 million people compared to 2019, according to the International Energy Agency (IEA). The increase after years of improvement is attributed to the global pandemic.
"Progress towards universal energy access has stalled, especially in sub-Saharan Africa," the IEA said in its latest World Energy Outlook. And the situation is expected to get worse.
"The number of people without access to electricity is set to rise by two per cent in 2021, with almost all of the increase in sub-Saharan Africa," the IEA said.
Africa "desperately requires accelerated energy sector growth to meet rising demand and lift millions out of poverty," according to the AEC. Natural gas in particular is viewed as central.
"In Africa, like many other nations, natural gas means jobs. In Africa, in particular, it has the potential to lift families out of poverty," says Gabriel Mbaga Obiang Lima, Equatorial Guinea's minister of mines and hydrocarbons.
"Instead of calling for investment in African natural gas to be shut off like a pipeline valve, the world should be supporting it as a passage to net zero."
The AEC says "natural gas offers the best solution, with its considerably cleaner processes, increasing availability, and attainable technology positioning the resource as Africa's saving grace."
Earlier this year the government of Nigeria launched a program called "the Decade of Gas," which is designed to accelerate investment in natural gas-fired power.
Nigeria suffers from one of the world's highest rates of energy poverty, with one third of the population lacking access to electricity, according to the International Energy Forum (IEF).
"Nigeria can continue to use gas until 2040 without diverting from the goals of the Paris agreement," Nigerian president Muhammadu Buhari told delegates at COP26, IEF reported.
In South Africa, natural gas is seen as a bridge to transitioning away from coal while allowing the country to maintain its economic goals, Shridaran Pillay, Africa director at risk advisory service Eurasia Group told BNN Bloomberg this summer.
"I do not think that renewables in South Africa could be scaled to a level where they would provide the same opportunity to replace base-load generation in a way that gas can at this stage."
The unaltered reproduction of this content is free of charge with attribution to Canadian Energy Centre Ltd.